A highlight of planning this trip was getting tickets to a Hertha Berlin football game. They're a team in the Bundesliga, Germany's primary football league.
We took the S-Bahn to the game at Olympiastadion. The stadium was originally built for the 1936 Summer Olympics where Jesse Owens achieved international fame by winning four gold medals.
The stadium underwent some renovations in the late 90's, but it was still really cool to see the old-time architecture. There are also plaques at one of the stadium listing the names of all the 1936 Olympic medalists — and they were hand carved!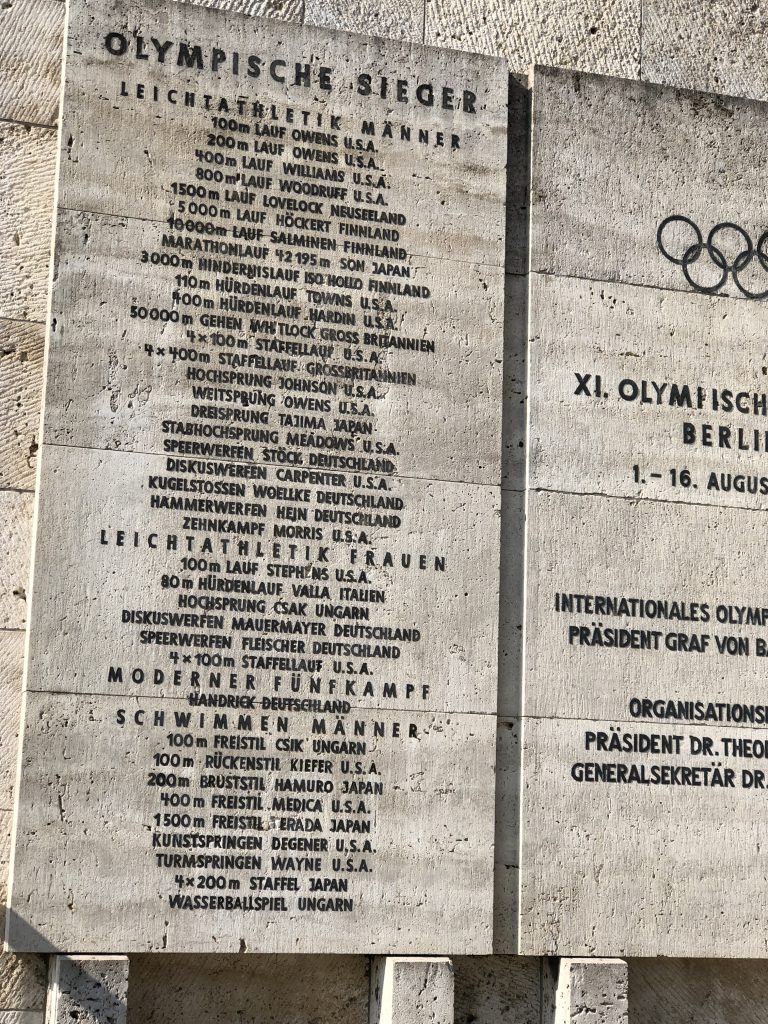 Nik emailed with the club to get their opinion for good seats, and we were pretty much at midfield in the lower part of the balcony. Almost immediately Hertha was down 1-0 to RB Leipzig but Hertha managed to tie it up in the first couple of minutes. Hertha ultimately lost  6-2.
Germany knows how to do beer at events:
We really enjoyed the game with a little slice of history at the same time. Highly recommend catching a game if you have the time.
For more pictures of the stadium and the soccer game, check out our Google Photos album right here!