When planning a vacation for the end of our vacation, we were looking for some type of beach/pool situation and Menorca fit the bill.  Menorca is one of the Balearic Islands located in the Mediterranean Sea and is a less than an hour flight from Barcelona.  Our primary reason for selecting Menorca was the idea of a Mediterranean cave bar.
Cova d'en Xoroi the Mediterranean Cave Bar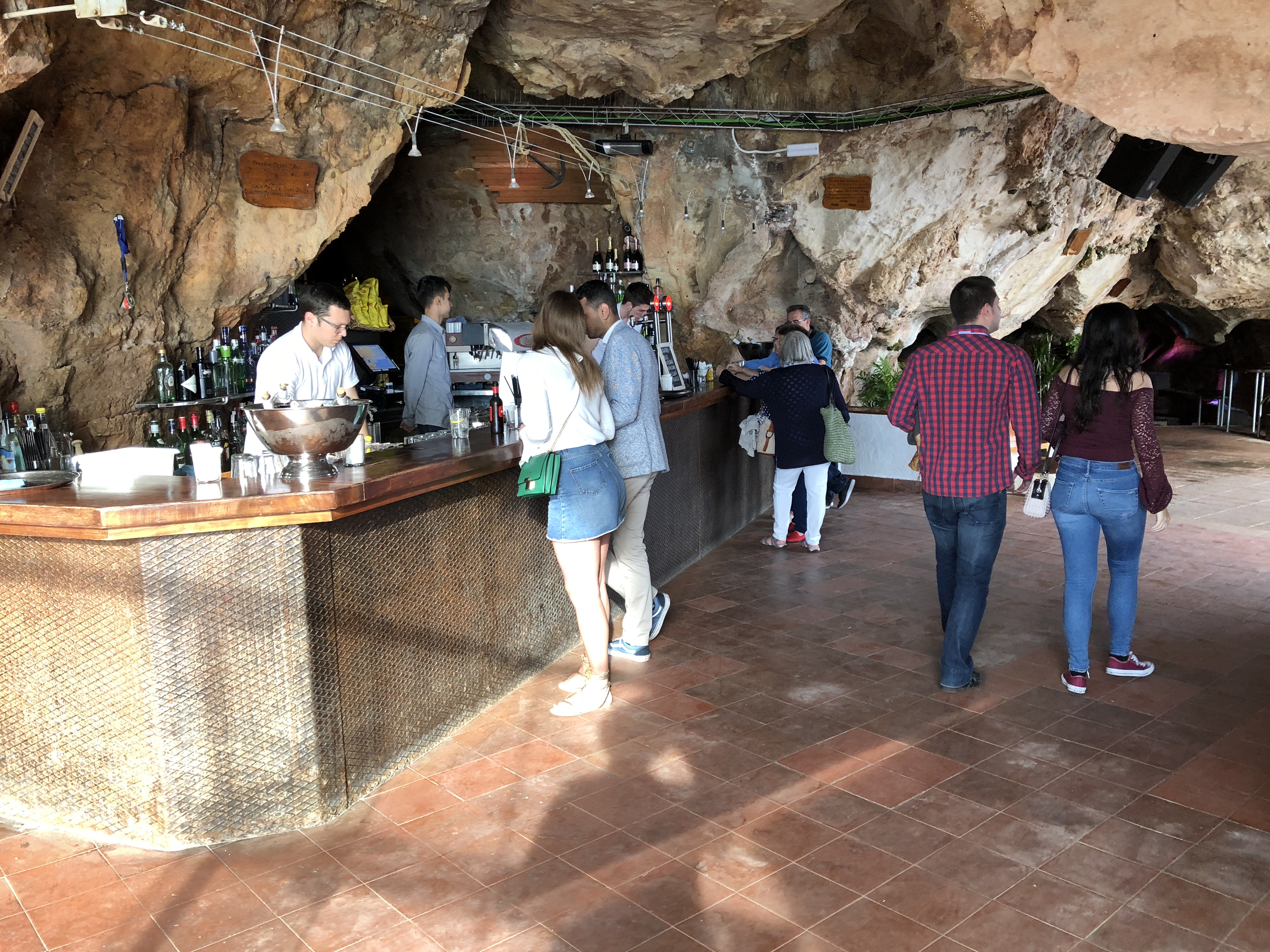 We had came across Cova d'en Xoroi via some YouTube videos after seeing Menorca as a travel destination and that is what swung the decision to visit. The bar is basically situated in a series of caves on the side of the island over looking the Mediterranean Sea.  It turns into a night club at some point (possibly during prime season and only on weekends) but we only experienced several tour groups rolling in throughout the afternoon.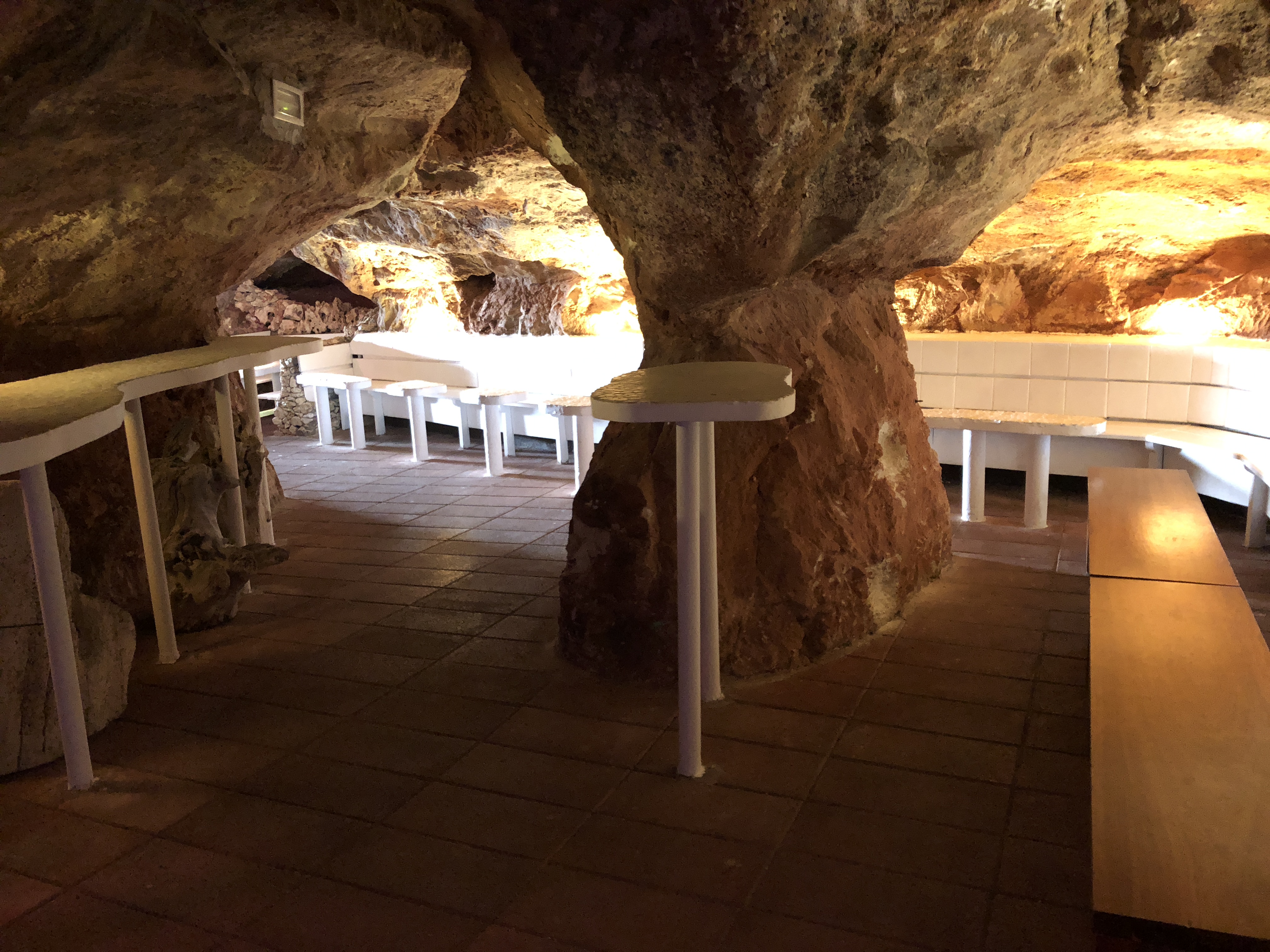 To get down to the bar we walked several hundred steps down the side of the cliff.  Throughout the interior are several lounge rooms which has to make the rave scene complicated.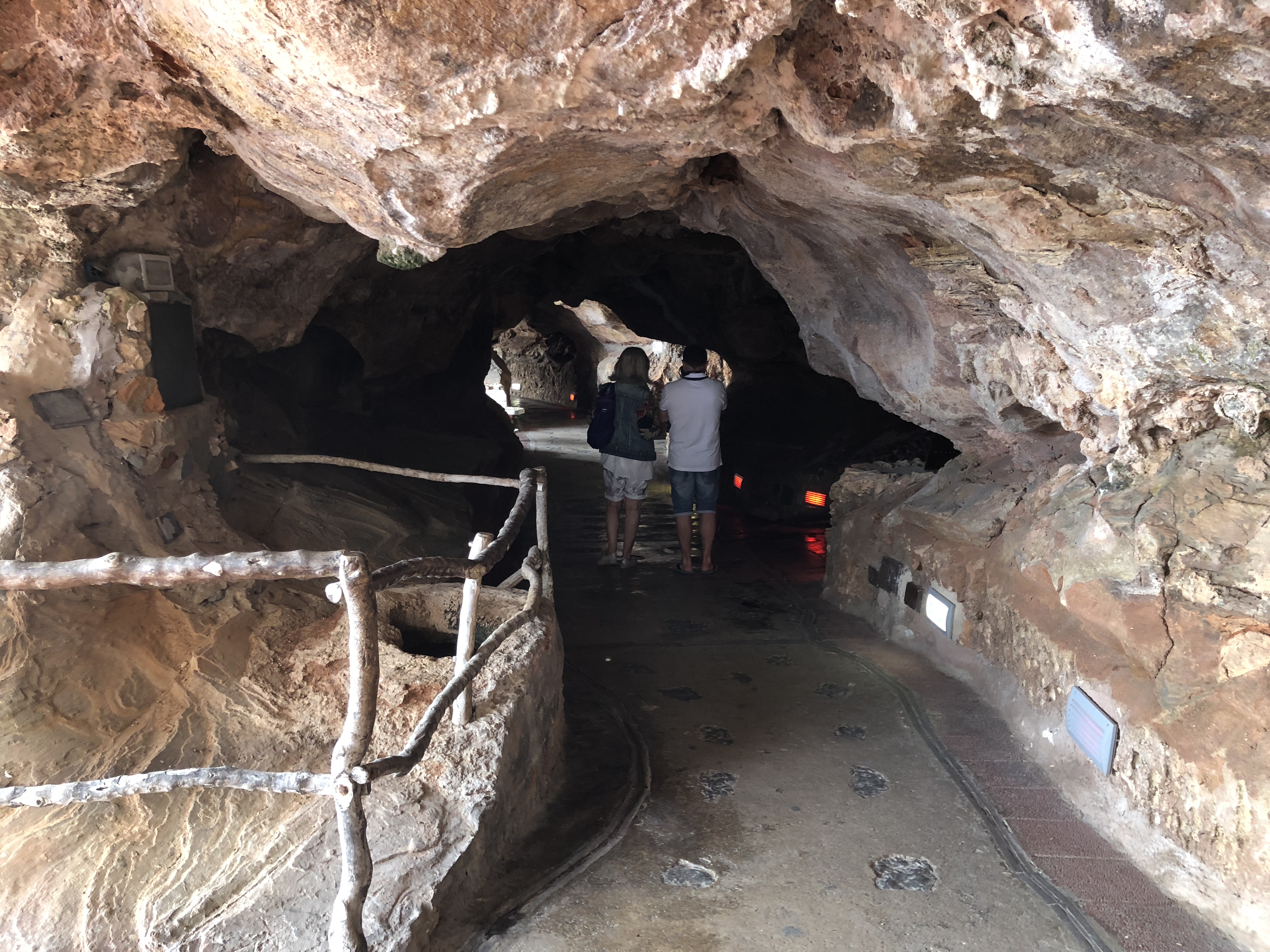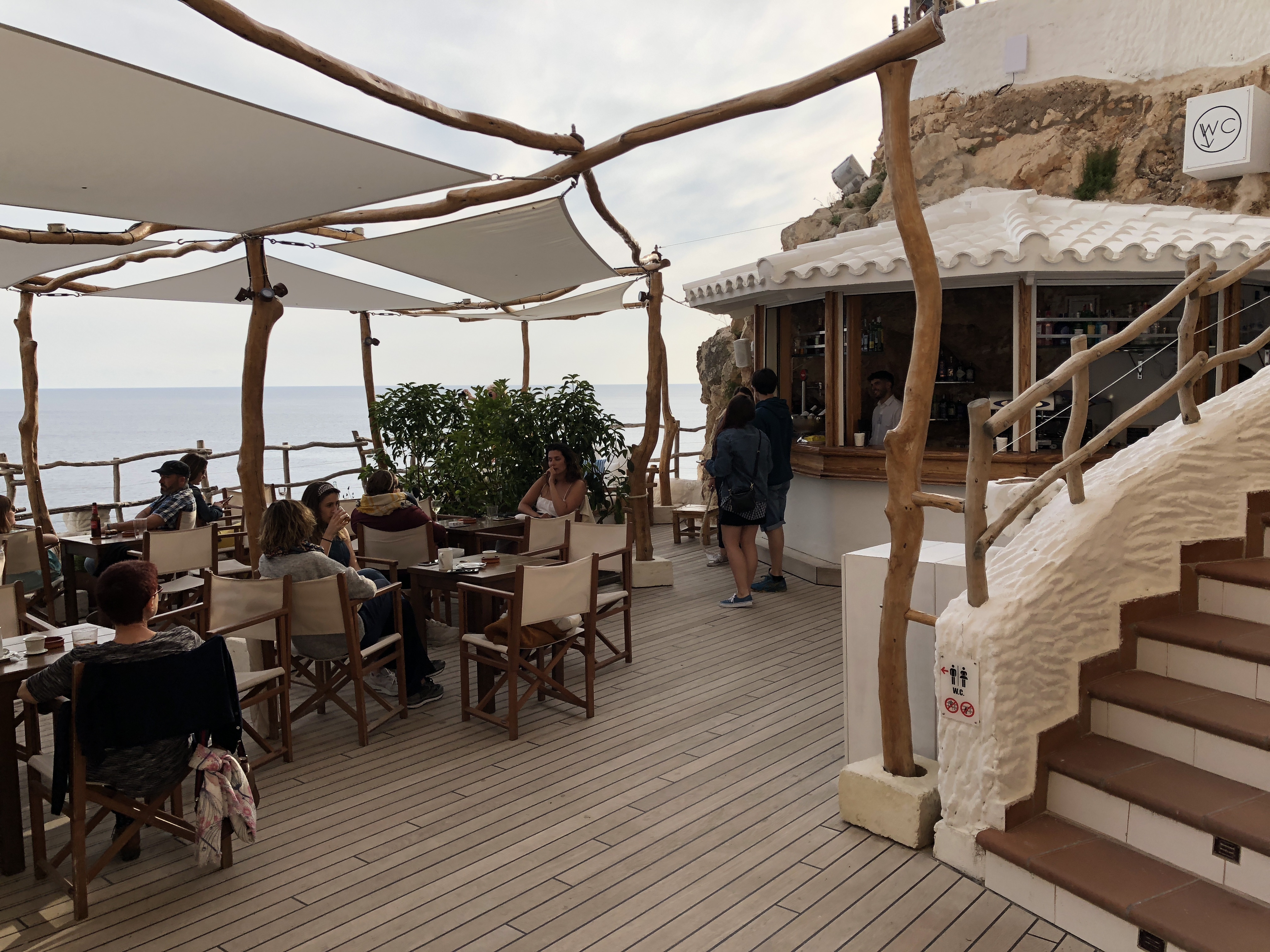 We spent the better part of the afternoon here where we were able to see the various crowds come and go as well as a sailboat and a seaplane (which one of us was convinced was a drone).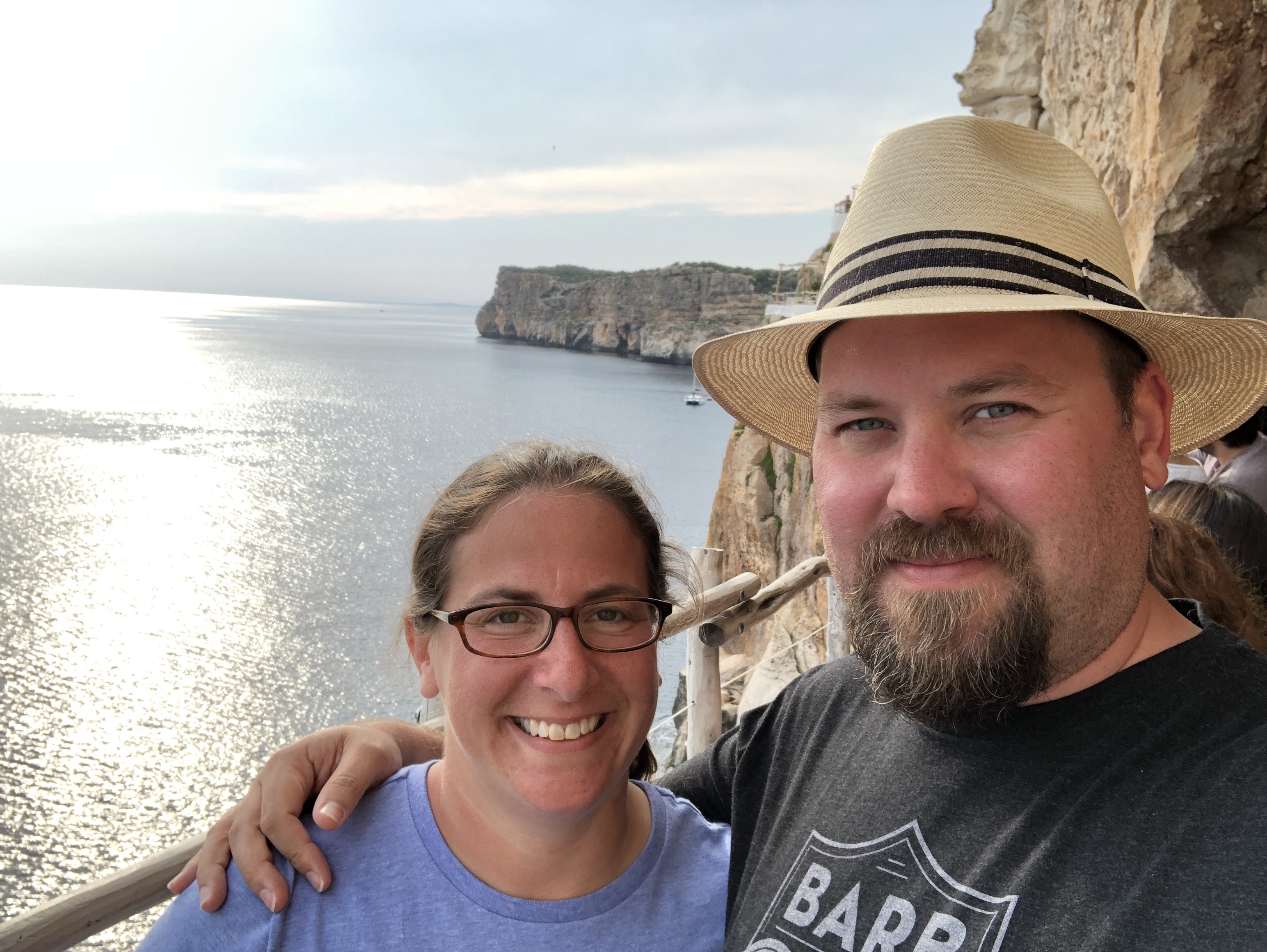 It was worth the trip.