To start our third day in Paris, Nik and I headed out to visit the Palace of Versailles for a 10am tour. Buying the "skip the line" tickets for the tour was a great decision because the lines outside the palace were ridiculously long.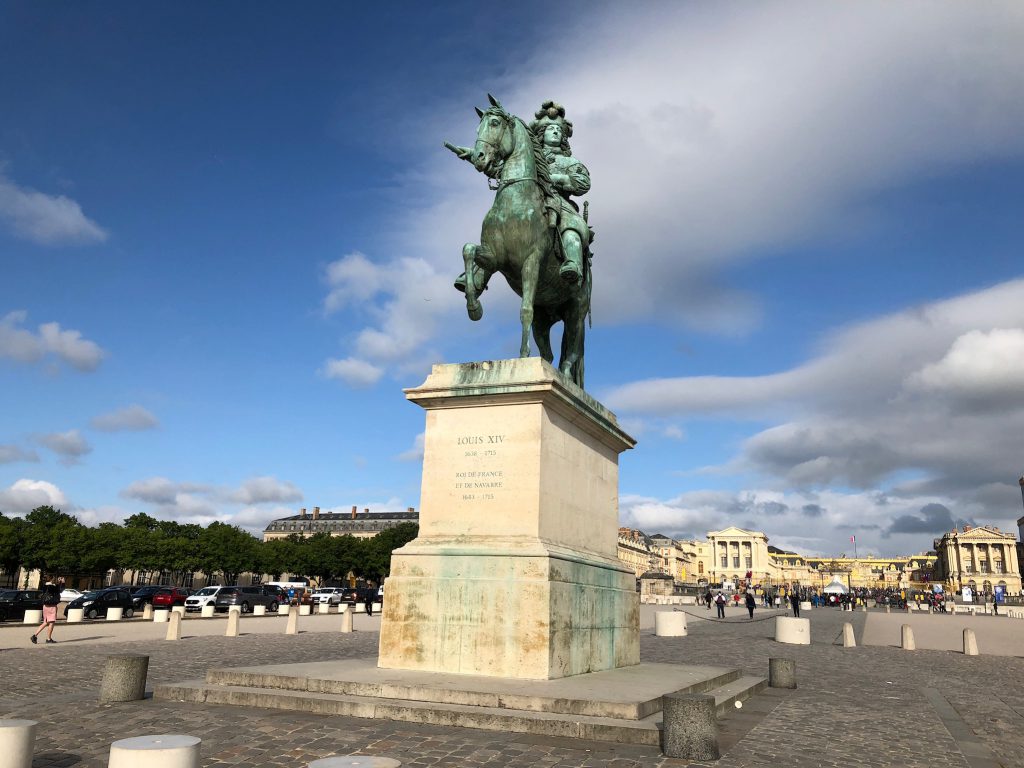 The palace is sprawling and looks well maintained from the exterior. Our tour guide took us in a side entrance and led us through a series of rooms, starting with a view into the cathedral:
There really are no hallways in the palace, rooms just leading to one another. Each one is over the top with wall and ceiling murals, most rooms reflecting the Greek god it was named after.
Related: Seeing the Big Sights in Paris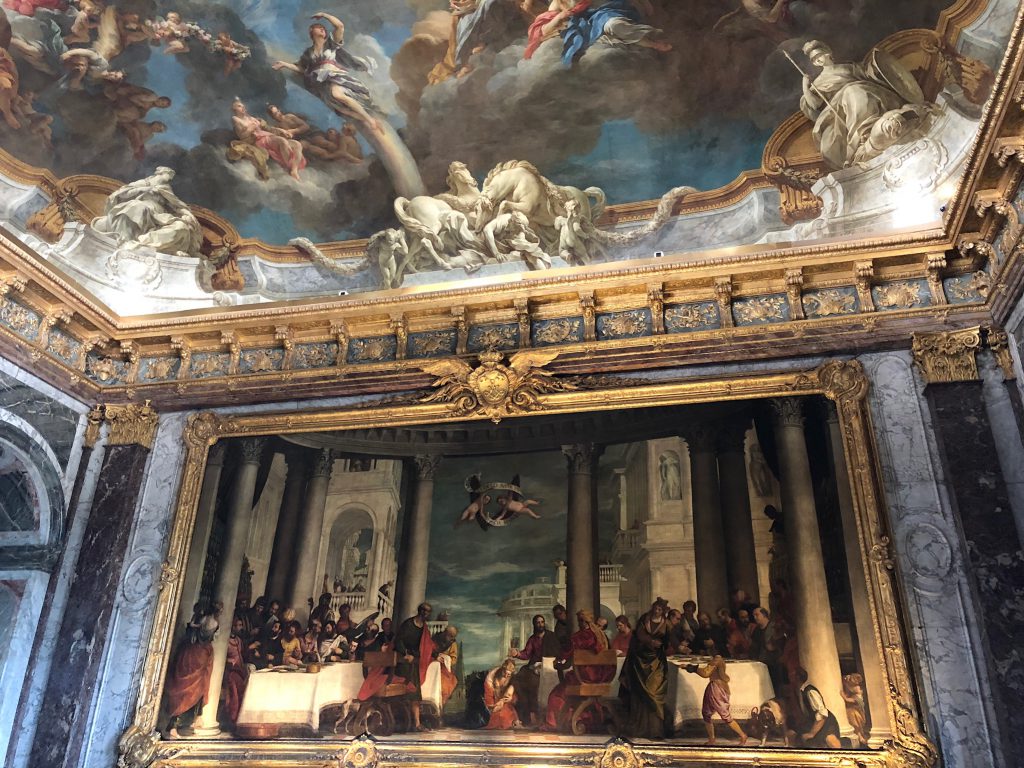 Also of note, not many rooms have the original furniture as it was sold off by the Parisian mob to help fund the Revolution. One original item still on display at the Palace of Versailles is the Automation Clock in the Mercure Room:
Hall of Mirrors
One of the most photographed areas in the palace is the Hall of Mirrors. Pictures don't do it justice. The room is so grand and the views looking out upon the garden are amazing.
Sidenote
Highly recommend watching this series about Louis XIV and Versailles.