It's Saturday in Berlin, but we arrived in the late morning on Friday.
After landing at Berlin Tegel Airport, we made our way to the hotel: 25Hours Hotel Bikini Berlin. It's a modern/hip hotel, yet neither Nik or I are hip. We couldn't check in yet, so we went to their rooftop bar called "Monkey Bar" as it looks over the Berlin Zoo, for lunch. (Our room also looks into the zoo!)
Once we got into the room, we freshened up and scoped out a plan for our stay. We decided we'd take it easy on night 1 and just get some dinner and make it an early night. Before leaving for this trip, we watched a video that raved about Burgermeister, a burger joint beneath the elevated U-Bahn tracks, so that's where we went. The burger and fries were great and we both agreed it reminded us of Shake Shack.
Saturday we slept in a bit, which was great. Once we were up and at 'em, we crossed the street of our hotel to the Kaiser Wilhelm Memorial Church. Built in the 1890s, it was badly damaged during WWII and what you see in the pictures below is what remains of it.
To see more pictures of the church, check our Google photo album here. Trust me, it's a pretty neat building that is still standing.
They've turned the inside into a memorial with various displays on the history of the Wilhelms', the church destruction and modern day repairs and the construction of a new church next door. (And IMO, the exterior of that new church is nothing to write home about.)
From there we walked to Tiergarten for some beers and a pretzel at Café am Neuen See:
We then made our way back to the Moneky Bar for another snack before taking the S-Bahn to the Hertha Berlin football game at Olympiastadion. The stadium was originally built for the 1936 Summer Olympics where Jesse Owens achieved international fame by winning four gold medals.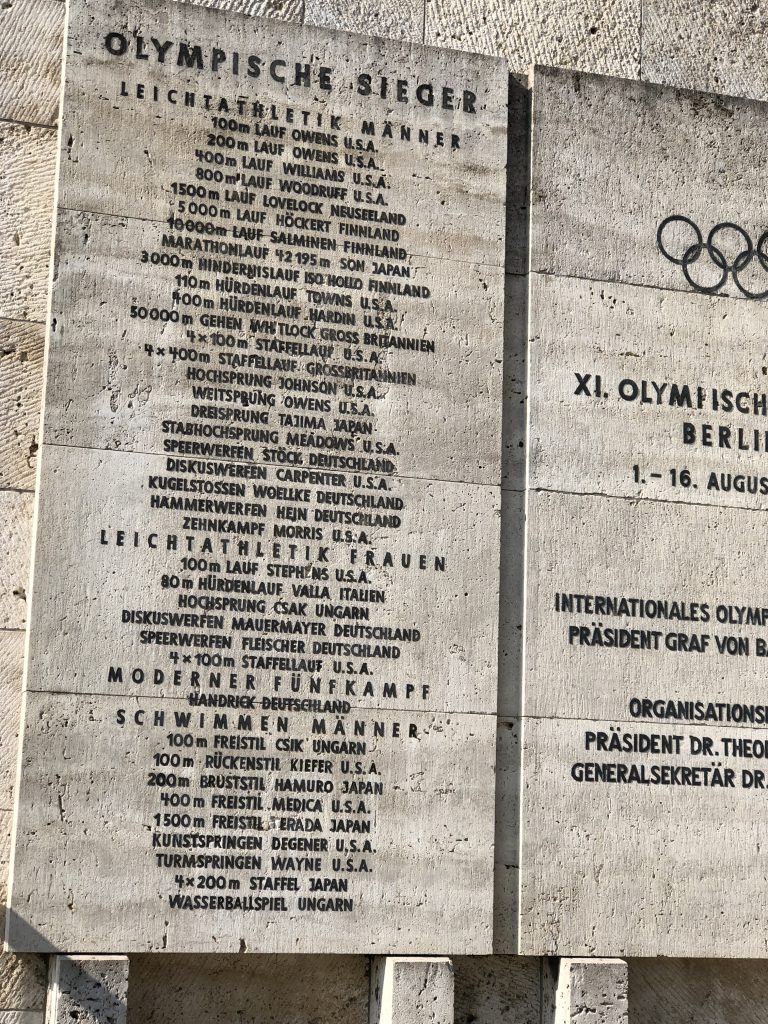 The stadium did have some renovations done in the late 90's, but it was still really cool to see the old-time architecture. There are also some plaques at one of the stadium listing the names of all the 1936 Olympic medalists — and they were hand carved!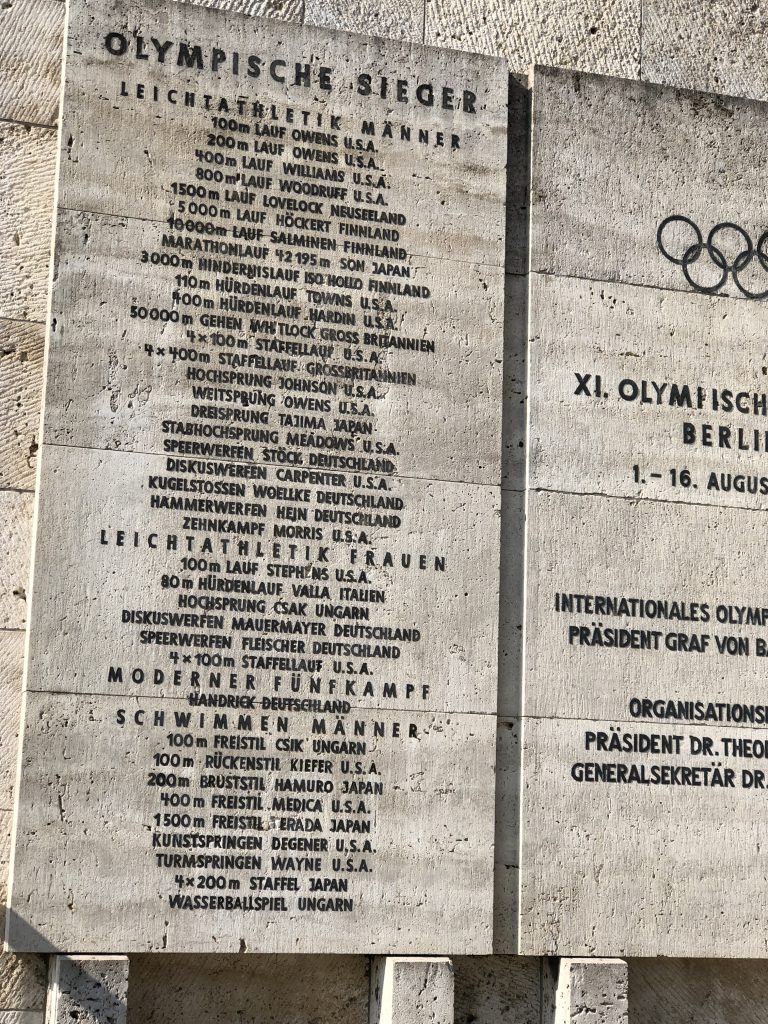 Nik emailed with the club to get their opinion for good seats, and we were pretty much at midfield in the lower part of the balcony. And almost immediately Hertha was down 1-0 to RB Leipzig but Hertha managed to tie it up in the first couple of minutes. Hertha ultimately lost  6-2.
Nik really loved the roaming beer guy too: 
For dinner we hit up the Schleusenkrug Biergarten in the Tiergarten and had some delicious schnitzel.
For more pictures of the stadium and the soccer game, check out our Google Photos album right here!