While in Prague we made sure to stop at the Sts Cyril and Methodius Church which houses the National Monument to the Heroes of the Heydrich Terror.  The church was the last redoubt of the Czechoslovakian Resistance fighters after the successful assassination of Reinhard Heydrich in 1942.  The assassination was dubbed Operation Anthropoid and was depicted in the novel HHhH by Laurent Binet as well as the film Anthropoid.
National Monument to the Heroes of the Heydrich Terror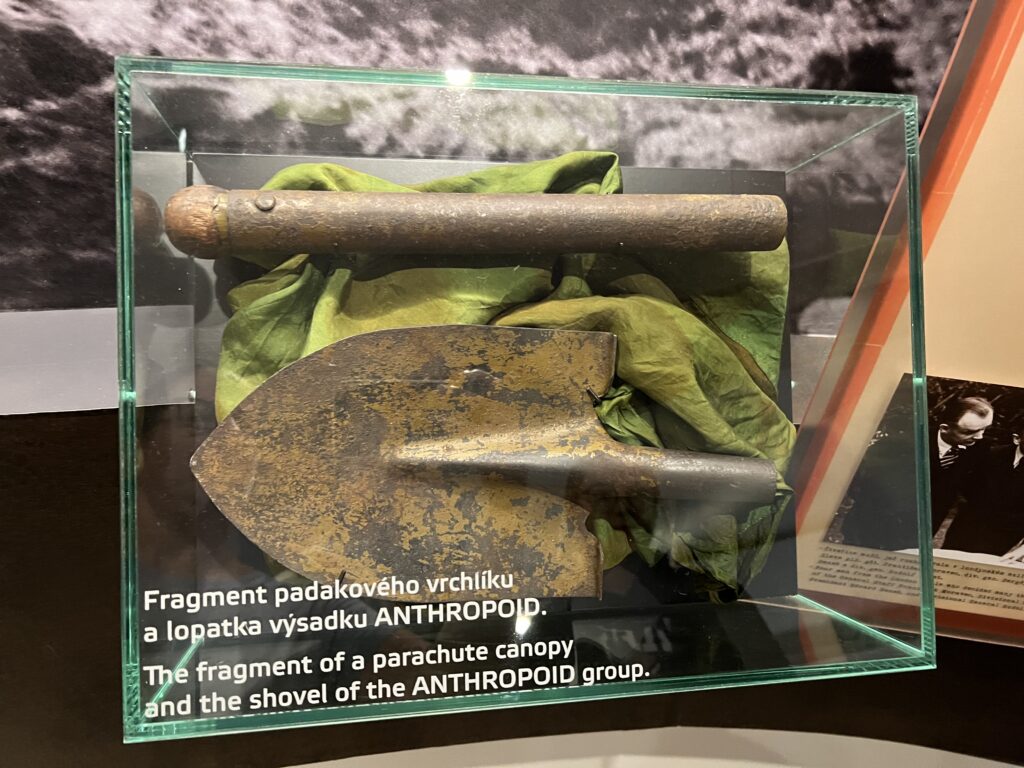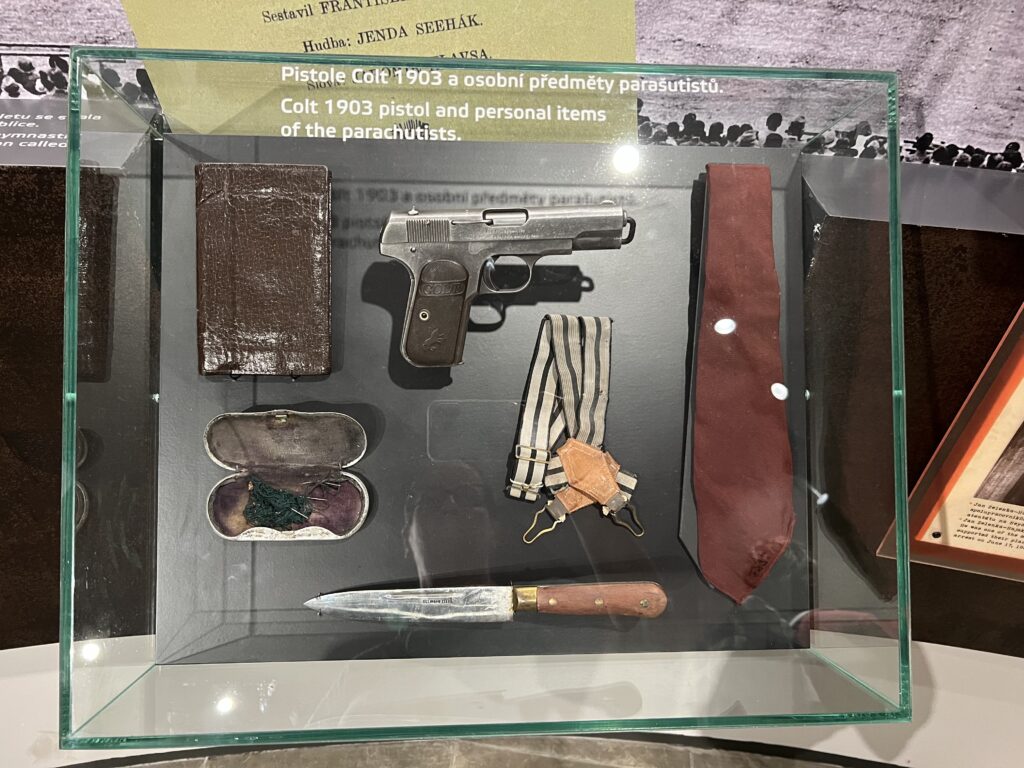 The Monument was recently rebuilt and the information at the entry is really well done.  The Church above is still in use and is located very centrally in the city.  The crypt is completely accessible and quite moving.  There is a very detailed exhibit explaining the Czech experience which led to the Assassination of Heydrich and includes several artifacts of the resistance team.
Related: Sightseeing in Prague
The Parachutists
The resistance fighters are known as The Parachutists as they were parachuted into occupied Czechoslovakia in small teams with various missions to disrupt the Nazi occupying force.  The last team led by Jozef Gabčík and Jan Kubiš were tasked with the ultimate task of assassinating Heydrich, dubbed Operation Anthropoid. You can easily see how these men more or less fought until the last bullet before killing themselves rather than be captured.  There were more than 750 German's attempting to dislodge them from the crypt as well as the Prague Fire Department flooding the space with water.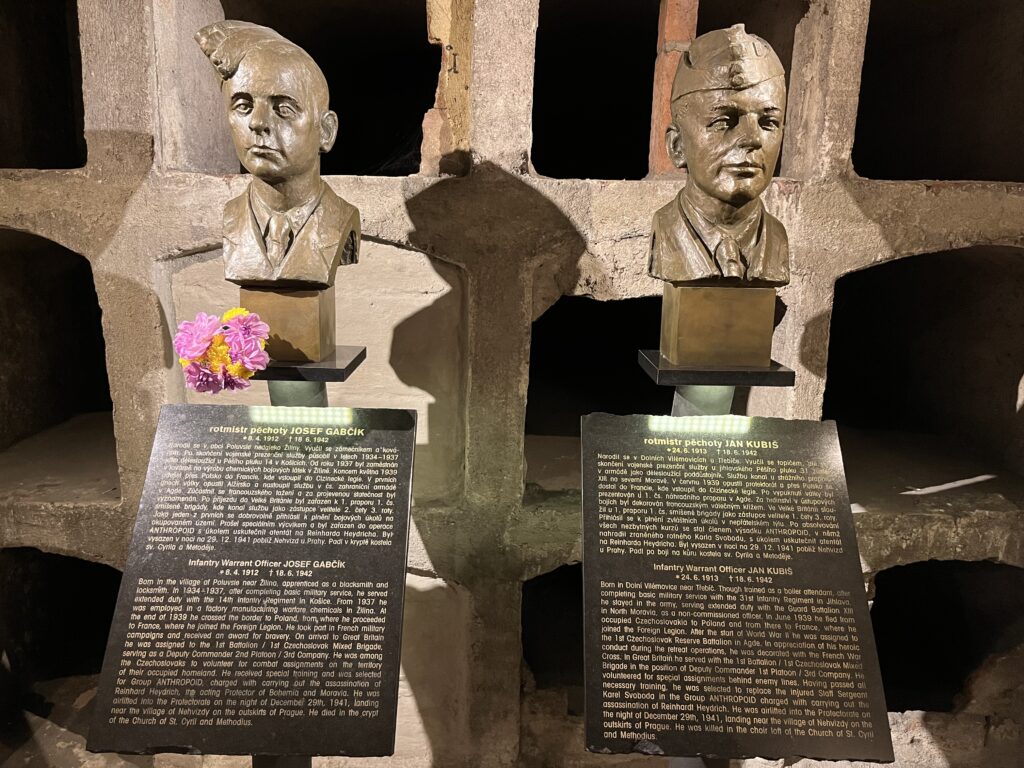 In the Crypt there are busts of each of the resistance fighters who perished there as well as the stone tile that covered the entry stairwell into the space.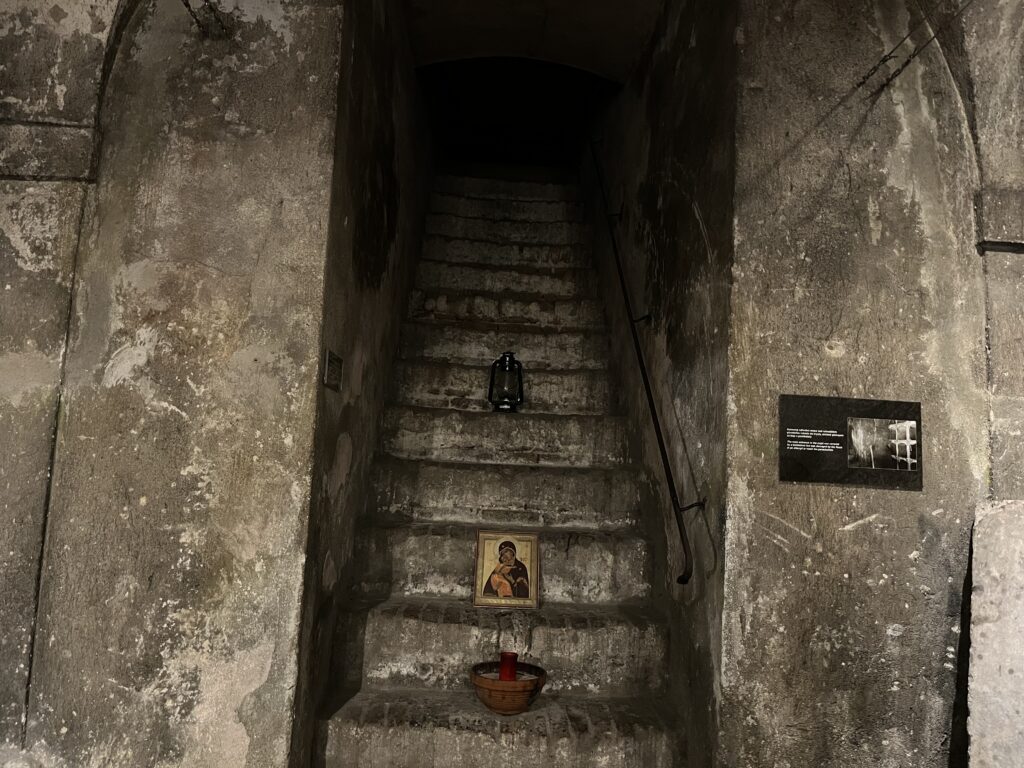 The stairwell was how the German's eventually breached the crypt but by that point the resistance fighters had taken their own lives.  There were horrible reprisals for the families of these men, as well as the church leaders who helped shelter the men. Additionally, there were reprisals on the public, nearly 300 people were executed in the aftermath.  This act of resistance is considered a moment of national pride and the second birth of the Czech nation.
We visited by coincidence on National Day of the Czech Republic (which is like the 4th of July.) The monument had many visitors but was easily accessible (and for free.) It was really worth the visit to learn about Operation Anthropoid in Prague.