Hola from Barcelona!
We arrived early evening on Monday (May 15) and after checking in to the hotel, we walked to a nearby laundry that did wash and fold service. #Winning.
We didn't have much of a plan so we referenced the Google map we made ahead of time and went to Ølgod. They had 30 beers on draft and a decent food section. I had a flight of 5 beers and Nik got a couple pints and we shared a delicious queso fundido.
Without checking their hours, we then walked to BierCab. They were closed. #NotWinning. So we walked to Garage Beer Co. which was a) nearby and b) recommended by a friend. We had a few drinks and a delicious meat and cheese plate before calling it a night.
After sleeping in a little on Tuesday, we walked from our hotel to La Boqueria, Barcelona's large public market and probably one of their busiest tourist spots. We did a walk through before sitting down for a bite to eat at Bar Central and having the Carabineros, basically grilled prawns in a tasty red sauce. After eating, we picked up some fresh bread, ham, cheese and olives to bring back to the hotel for a snack.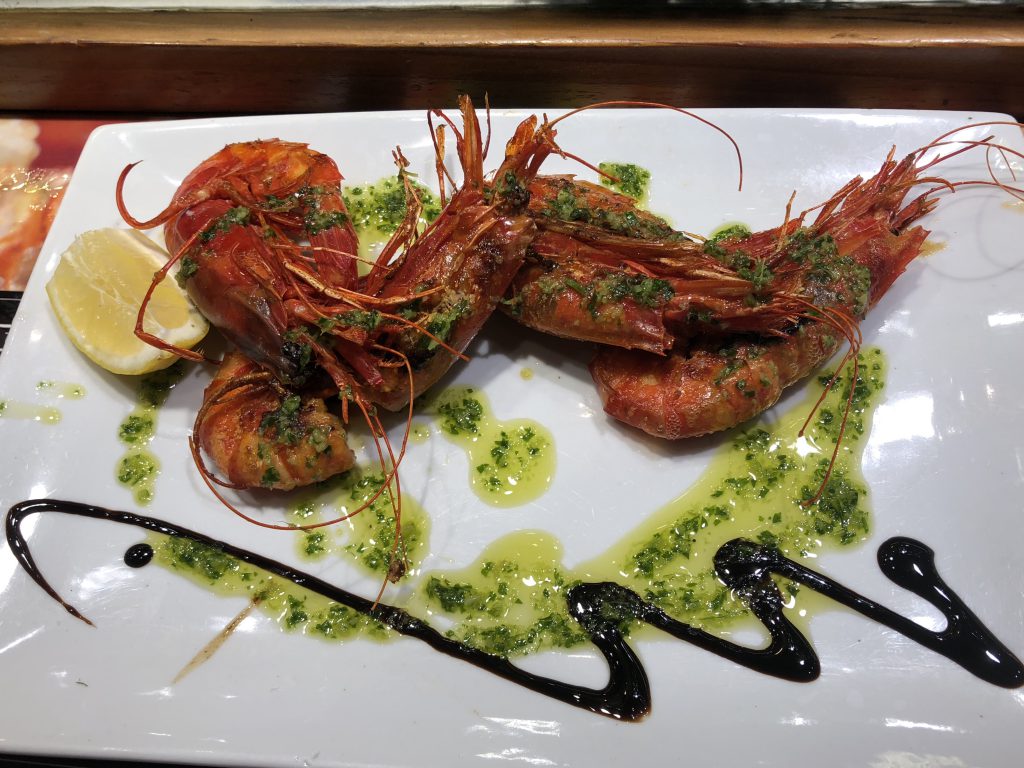 We did a little more walking and stumbled upon Beer'linale for  a drink. They had 30 beers on draft, most from the surrounding area.
Following that stop, we headed back to the hotel and spent the next couple hours by the rooftop infinity pool.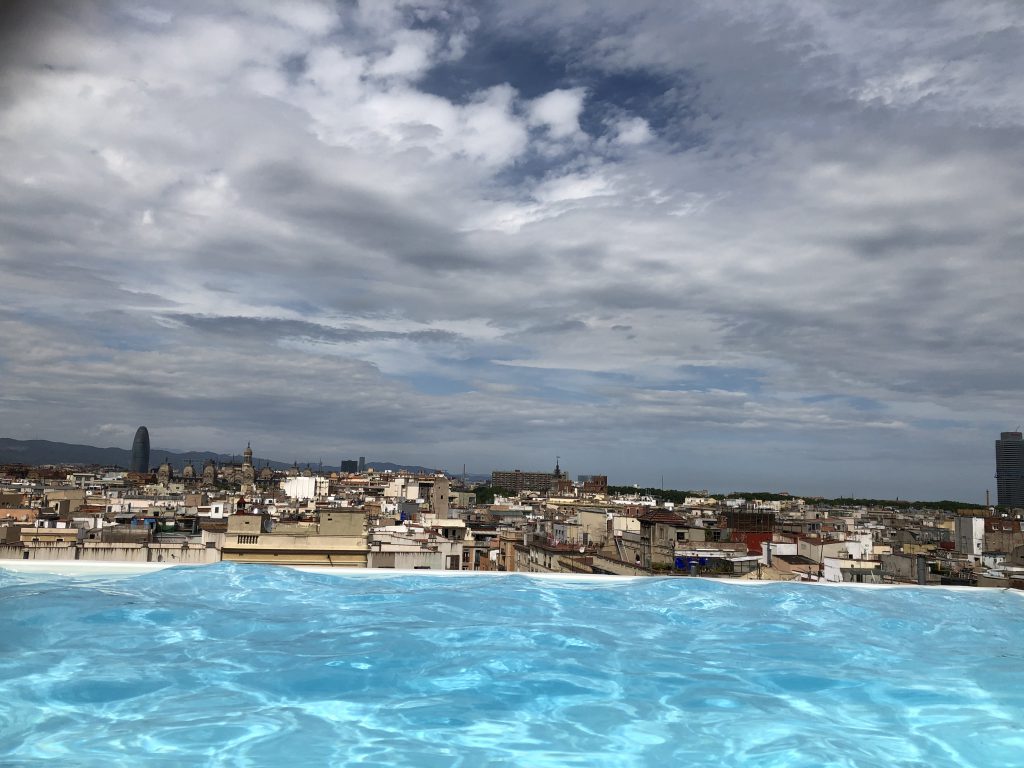 Somehow Restaurant Martinez ended up on our Google map and it just so happens a friend had eaten there before and recommended it. So we made a reservation before leaving on the trip and upon arrival we got seated at a table with a lovely view out to the Barcelona harbor.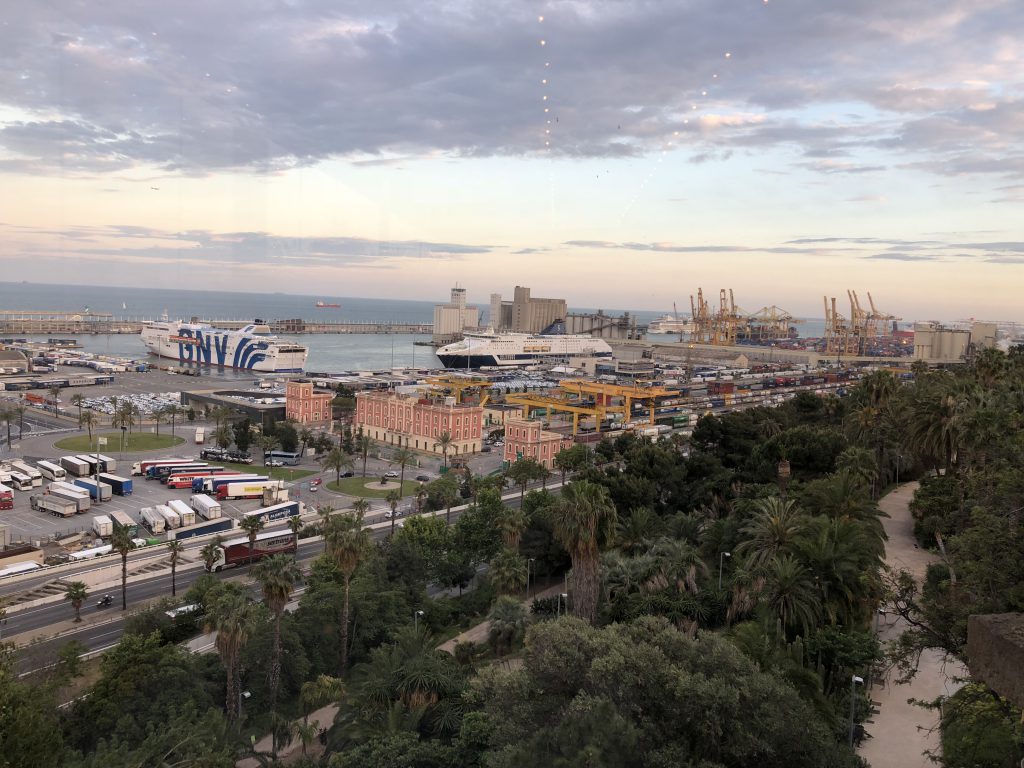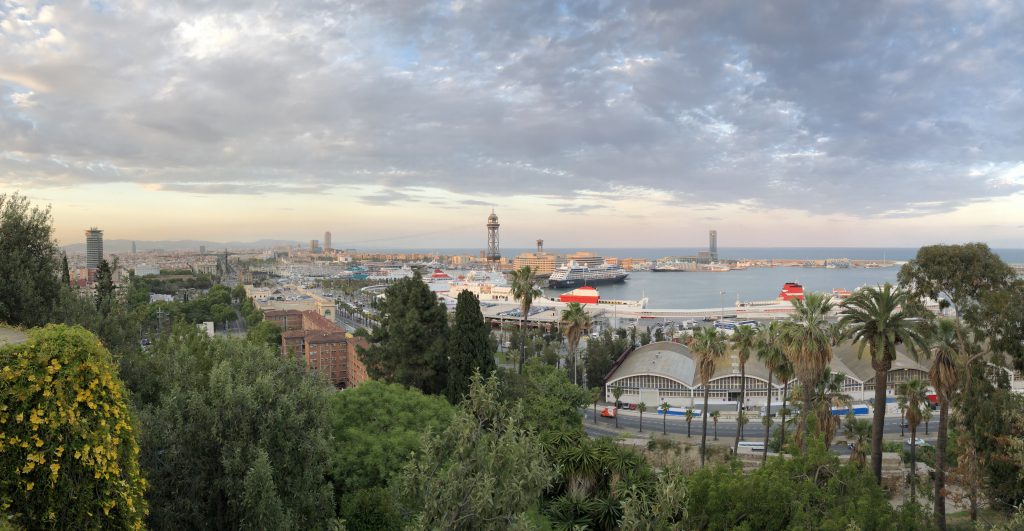 We started with an appetizer of Spanish style steamed clams and tomato bread followed by paella with red prawns. It was amazing. Served in a cast-iron like pan, the rice had absorbed a most of the liquids and had a little fried taste to it. The prawns were tasty and overall it was a delicious meal. Highly recommend going there. And again, the views were pretty great.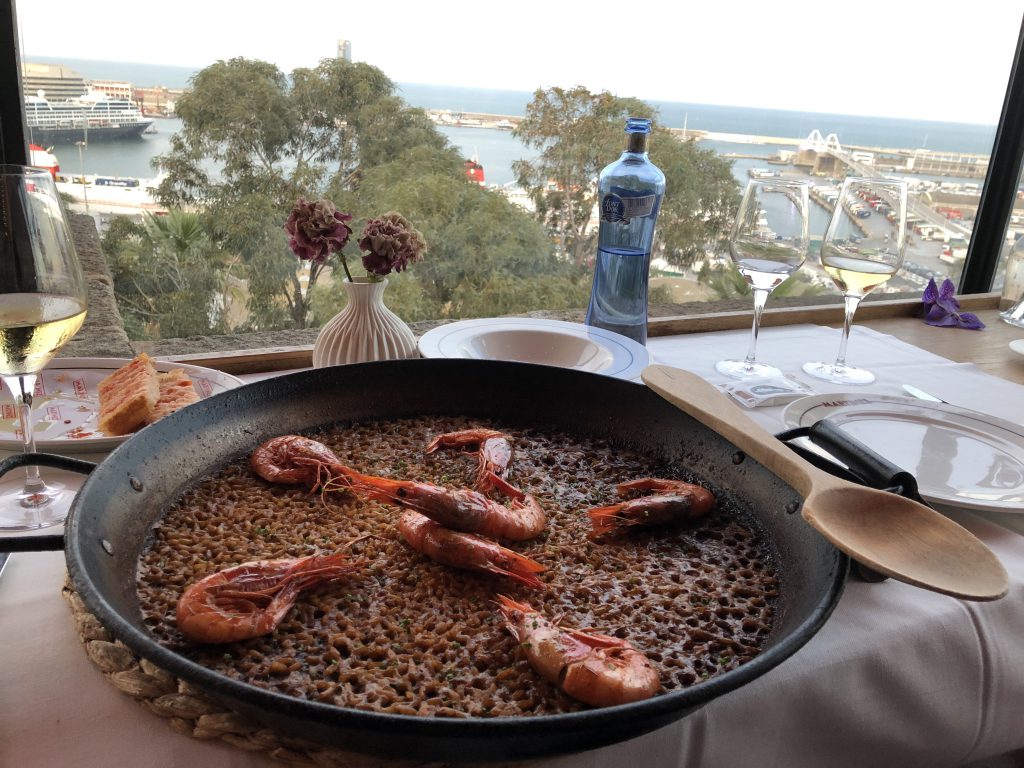 After dinner, we took a cab to Mikkeller's Barcelona taproom. It had a very Nordic feel with their furniture but we enjoyed ourselves and stayed till closing time and called it a night.