Since we covered a lot of ground on our first day in Madrid, we opted to sleep in and take the train to La Campana for lunch. They are known for their bocadillos de calamares (a roll stuffed with fried calamari) and it did not disappoint! The sandwich was giant so Nik and I shared one and barely finished it.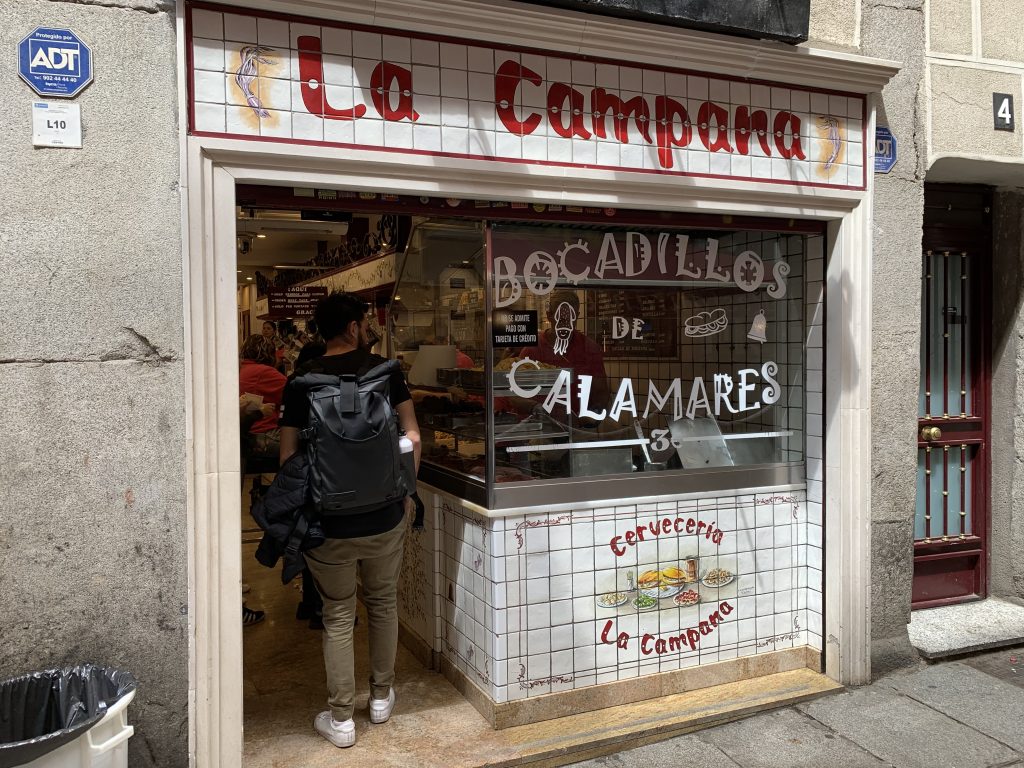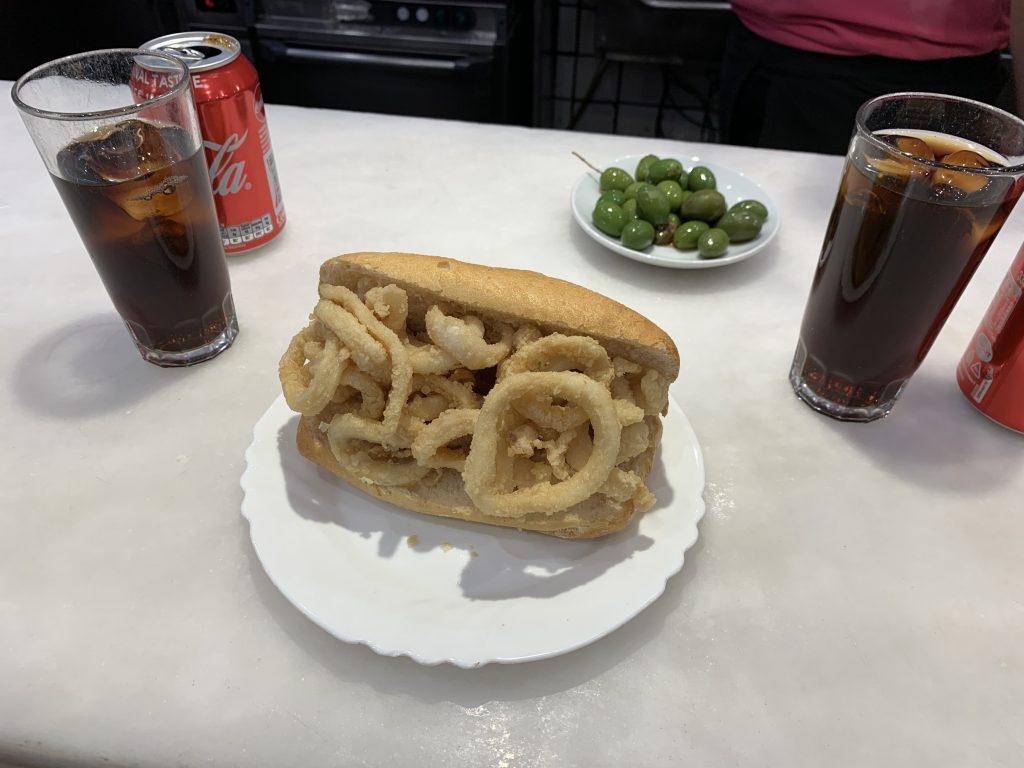 From there we basically kicked off another day of eating and drinking our way around the city. We walked through Plaza Mayor (pictured above) and stopped at Chocolatería de San Ginés for chocolate and churros. They were good, but neither of us were blown away by them. Lucky for us the line moved quickly and we got seated almost right away.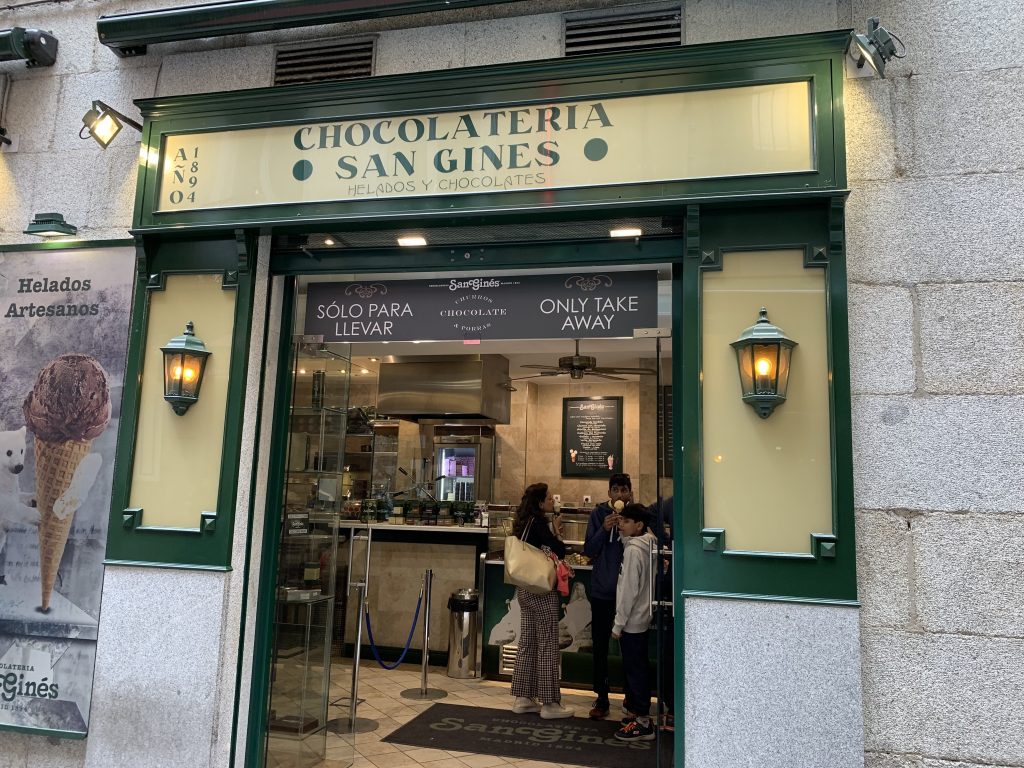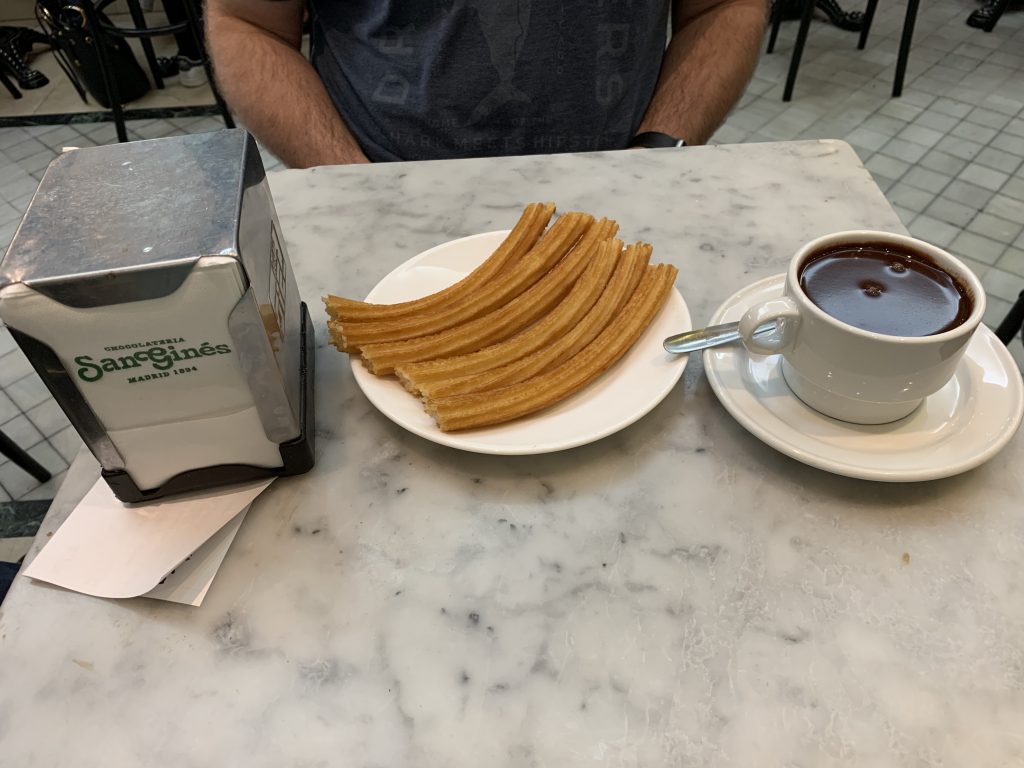 It was during our walk to the Mercado de San Miguel that we realized we'd been walking almost in circles and back and forth from areas. I guess this is why people still use old fashioned paper maps. We basically realized we were a lot closer to places than we knew. Oh well, at least we got our steps in! The Mercado de San Miguel is a food hall with gourmet tapas available from a ton of different vendors. Still full from the fried calamari sandwich and churros, we decided we'd go back later for dinner.
It was time to wet our whistle and so we stopped at a small brew pub, Fábrica Maravillas. They had only a few offerings on draft, but we liked them all.
To walk off the calories, we set out on an afternoon of walking, passing through Puerta del Sol, one of the busiest and most well known squares in Madrid. It's home to a number of well known sights associated with Spain. There's the old post office which now serves as the office of the President of Madrid, the famous Tío Pepe lighted sign, a Monument to King Charles III and the Statue of the Bear and the Strawberry Tree:
We eventually made our way to another brewpub called The Stucyk Co. It was a cool spot and we stayed for a couple of beers.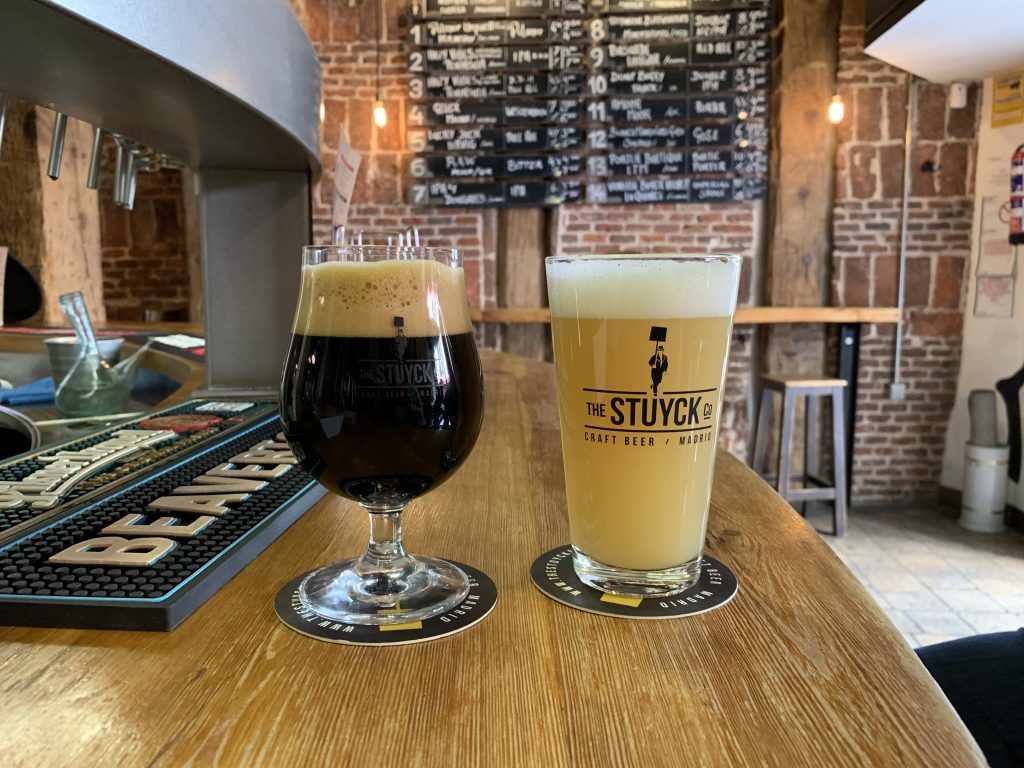 Next we walked to Bar Cock for cocktails, but they were closed. One of us (ok, it was me) didn't notice that small detail ahead of time. (Nor do we remember how we found about this pace.)
Nik found another cocktail bar conveniently located around the corner called Museo Chicote, so we hung out there for quite awhile. We even watched the Mets game, thanks to their free WiFi! Museo Chicote is a really cool place with a lot of history. The decor is straight out of the early 1930s from when it opened. As one website said: "The list of illustrious film, theatre, music and literary figures who have called in here is almost never-ending. Such was the fame of Chicote's cocktails."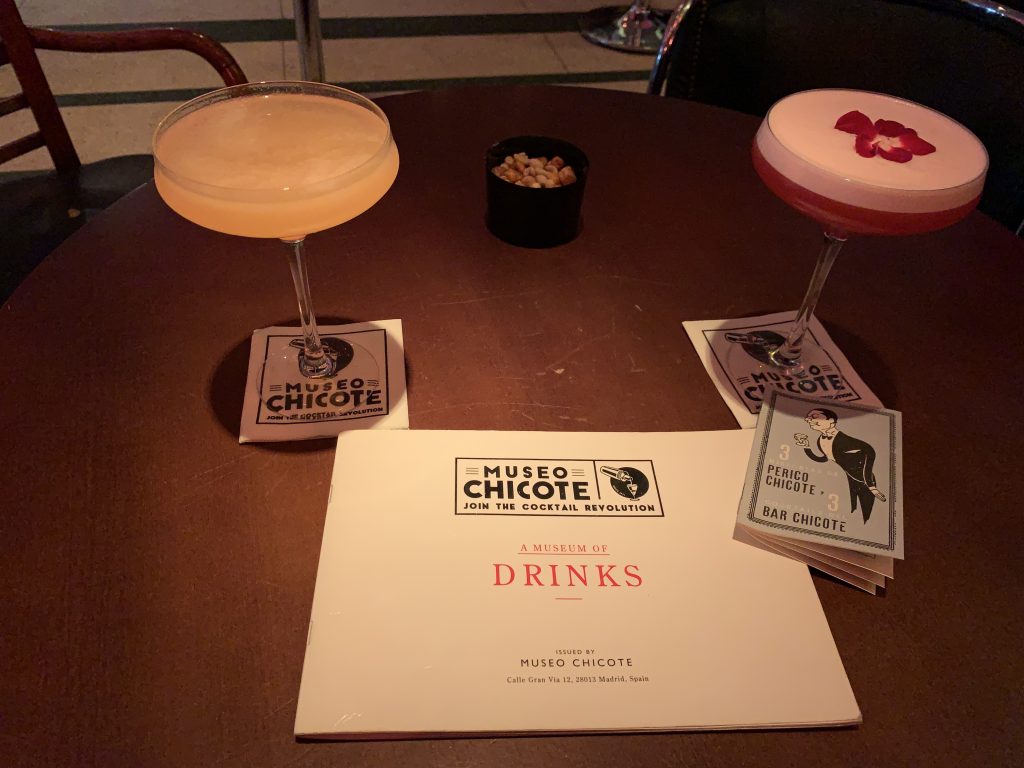 After the Mets game, and who knows how much later, we made the trek back to the Mercado de San Miguel for dinner and then called it a night.