On our second to last day in Madrid we started out at the Museo Nacional Centro de Arte Reina Sofía to see Picasso's painting Guernica. It is possibly the most famous masterpiece in the museum. (No pictures allowed, so click the link or google to see.)
Then we made our way to the El Retiro Park where we saw The Crystal Palace, made almost entirely of glass set in an iron framework on a brick base, and the Alfonso XII monument that sits near a lake. It was a really beautiful park to walk through.
From the park we made our way to Madrid's most famous tapas street: Calle Cava Baja. Once again, we learned about this area from James Blick and so we did our own little lunch crawl: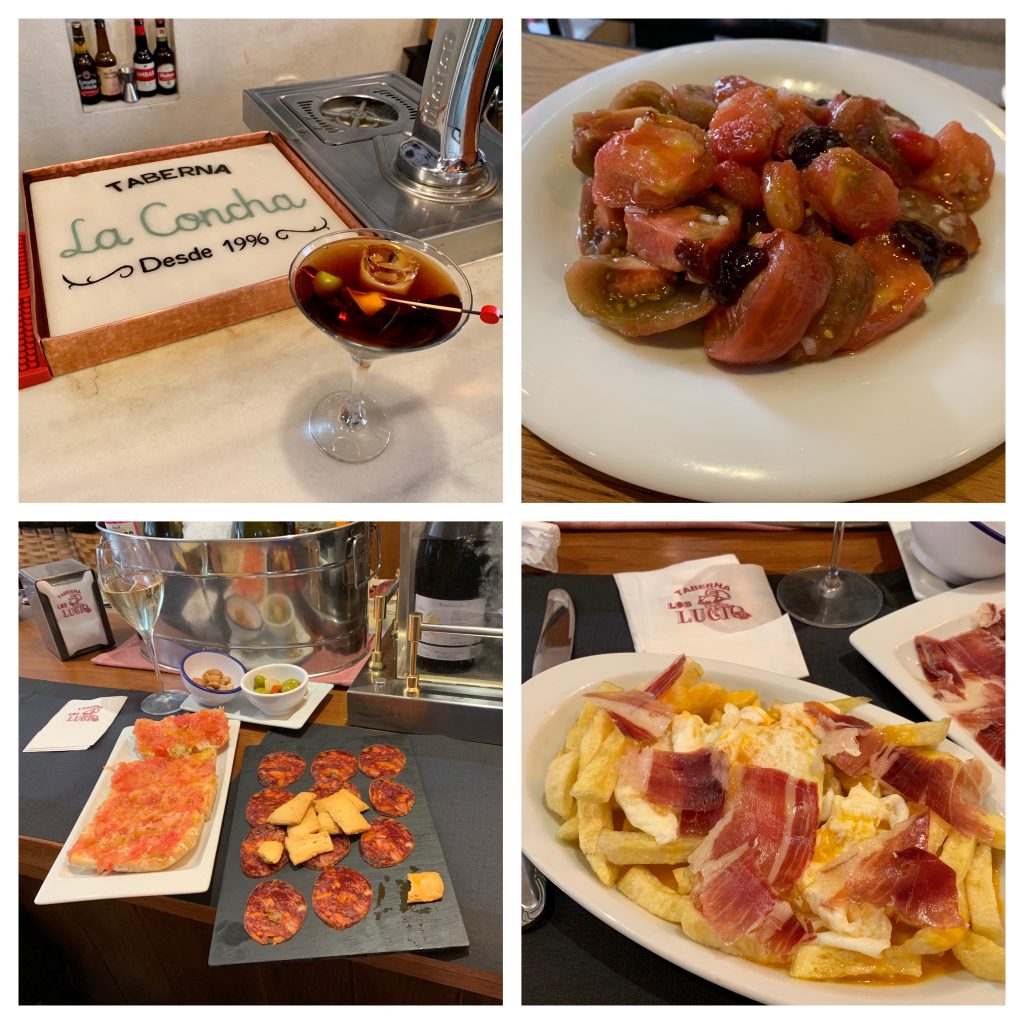 Top left: Vermut at La Concha. Top Right: La Posada del Dragón for their tomato salad, which is a salad of five different varieties of Spanish tomato, in a shallot vinaigrette and with a fig jam. Bottom left and right: Los Huevos de Lucio where I had the huevos rotos: fried potatoes, with fried eggs broken over the top and jamon. Let's just call it Spanish Poutine and I could eat this everyday it was so good. Nik had some sausage and pan con tomato.
Like the Spaniards do, after all that eating, we went back to the hotel for a siesta.
For the evening we headed back into the city and walked around the area by the Royal Palace of Madrid (pictured above) and had dinner at Casa Minga, a cider house. We're not sure how we found the restaurant, but the rotisserie chicken and cider were great.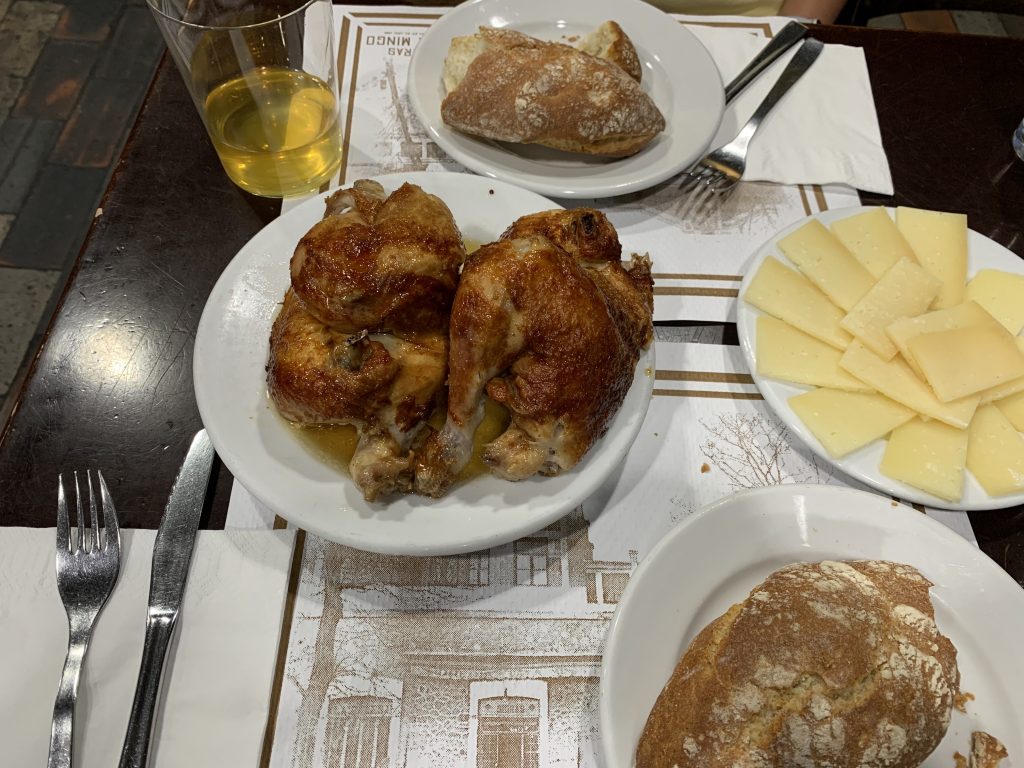 To end the night we finally made it to Bar Cock for cocktails: