Once we moved on from the luggage situation, or lack of luggage situation, we took a taxi to our hotel, Hotel Providence, in the 2nd arrondissement for our last night in Paris. The hotel had an old-time feel and our room looked like it was out of Versailles. Our room also had a kick ass looking bar.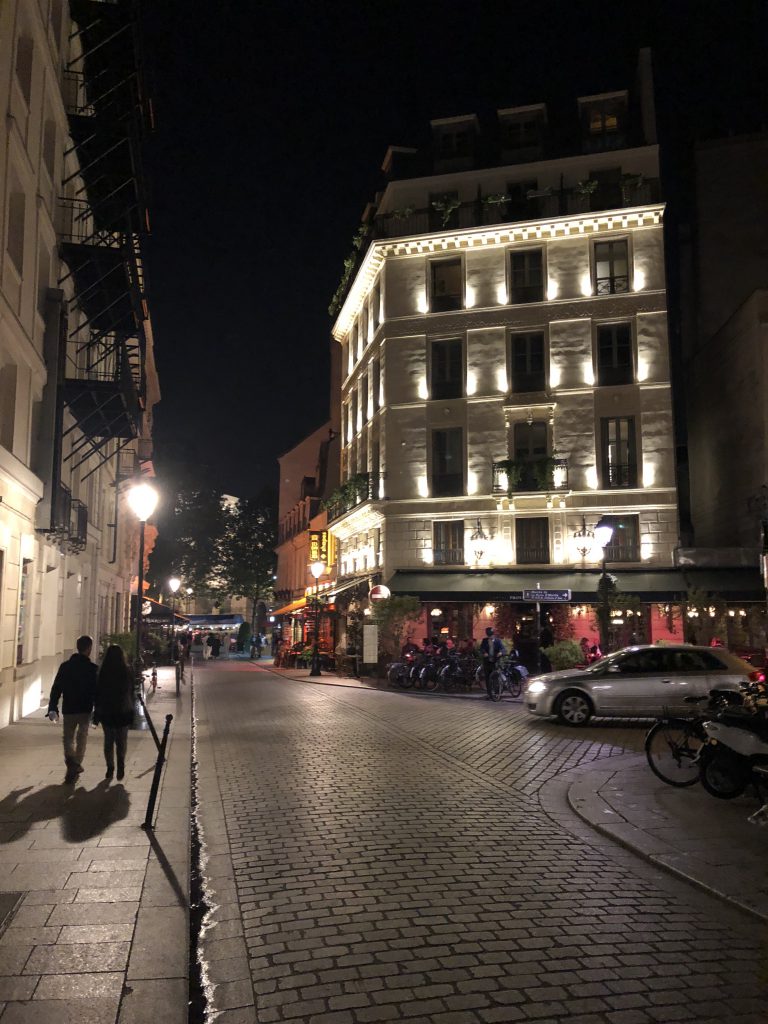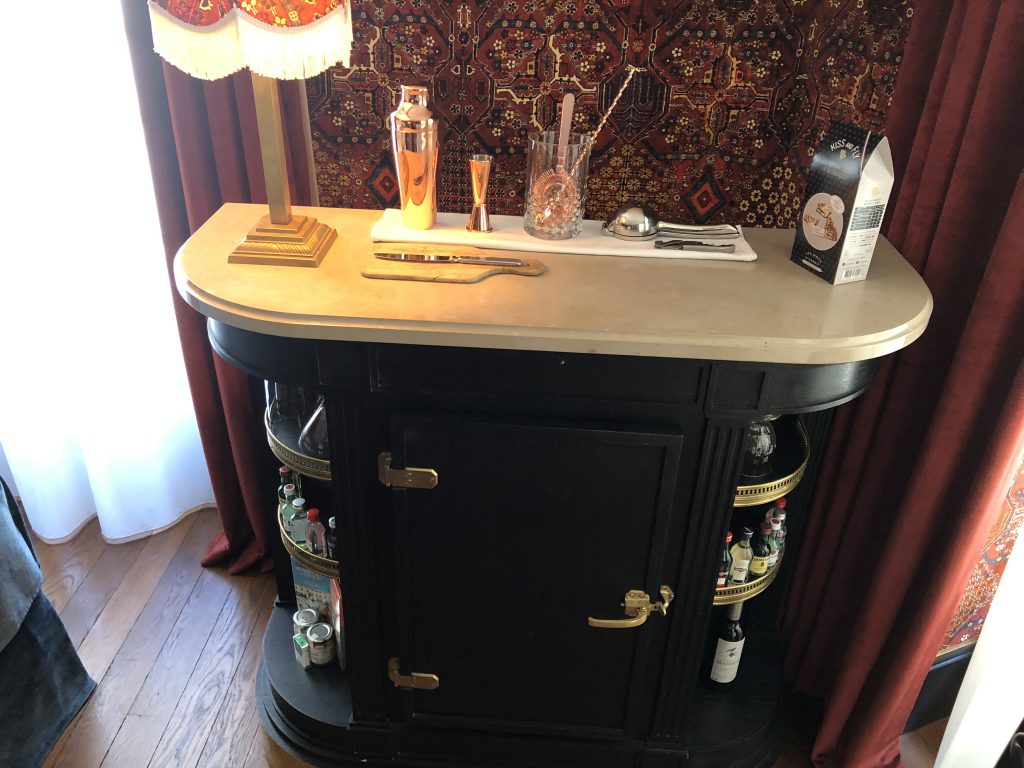 We had grand plans to go to a museum or two, but with the delay and whatnot, we just wanted to take it easy. So we found a few beer bars in the area of our hotel to go to.
Bon Esprit was the first stop. Decent. We had one beer each and then moved on.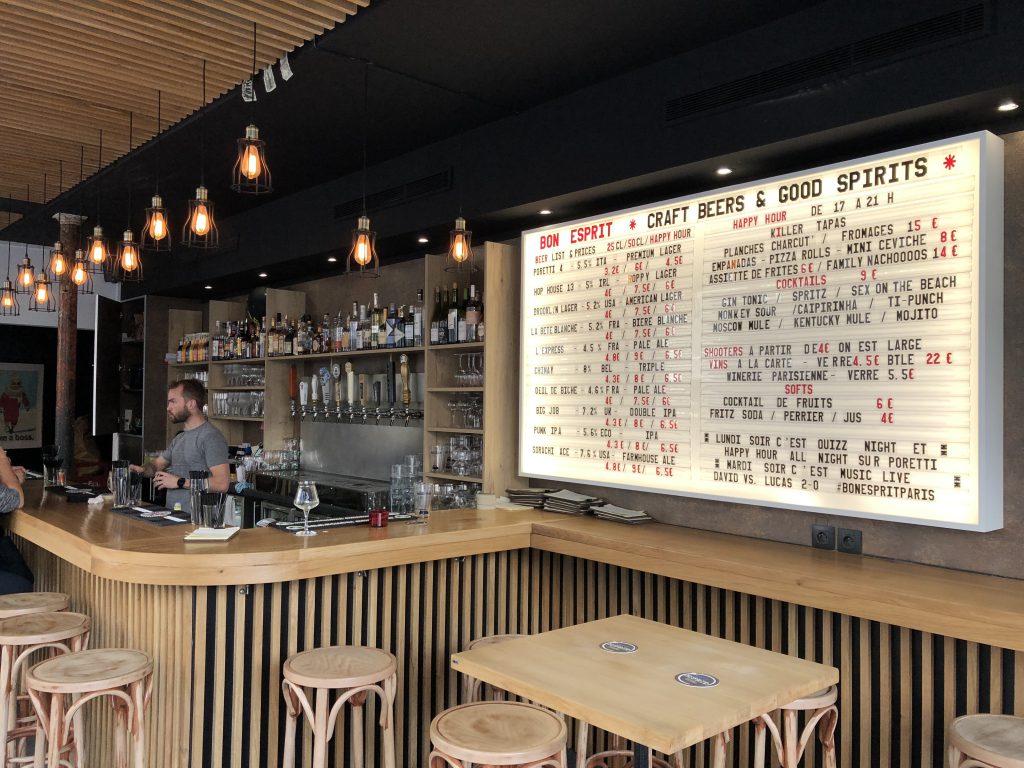 Biere & Malt was next. A small shop with several tables where you can drink the beer there or take it to go. We stayed for one before moving on.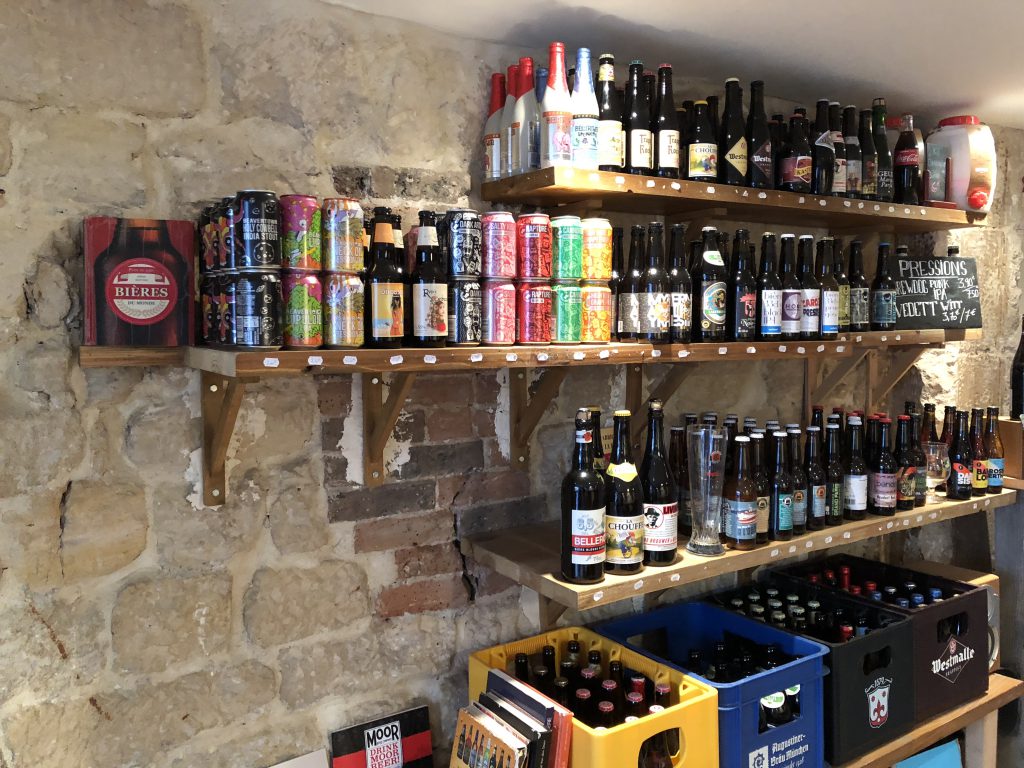 Hoppy Corner was our last stop and our favorite. A lot of selection on draft and friendly bartenders.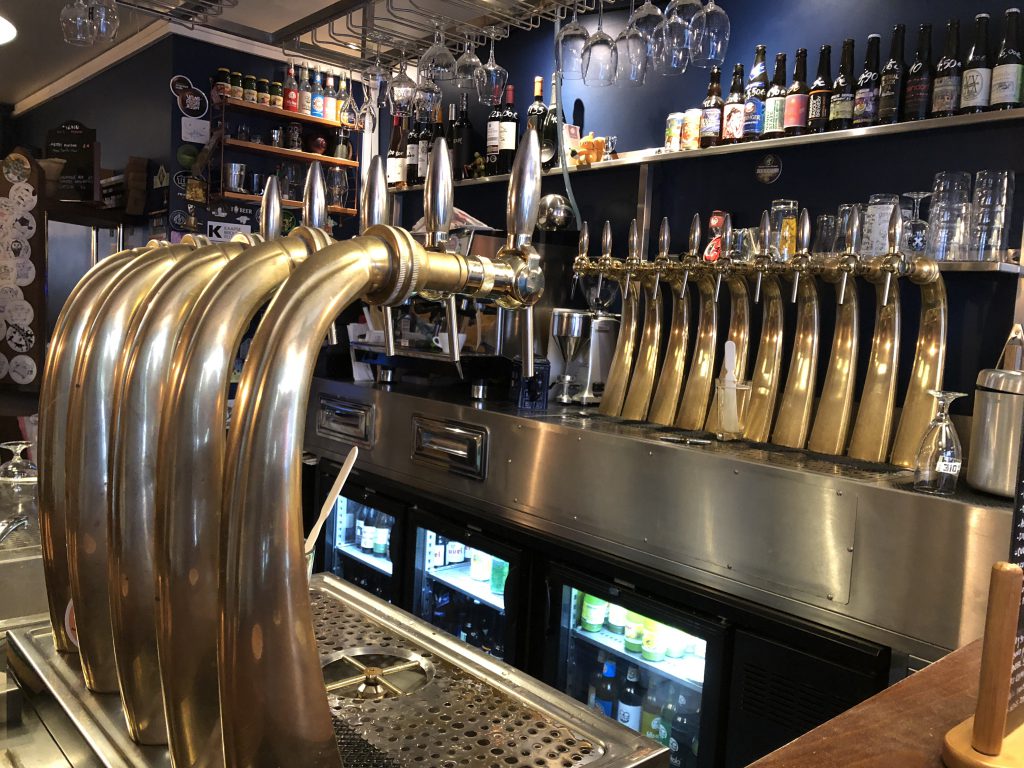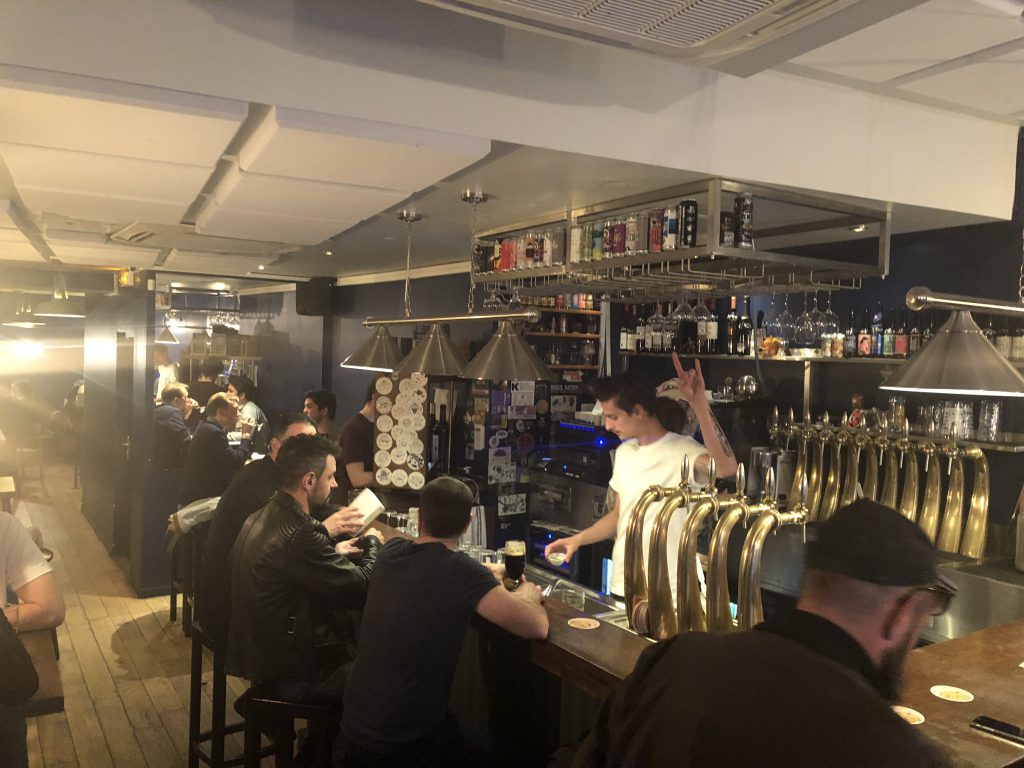 After making a return visit to Poulette for dinner we headed to the Louvre to take some nighttime photos. We both can't get over how sprawling the buildings are and that King Louis XIV still needed more and built out Versailles.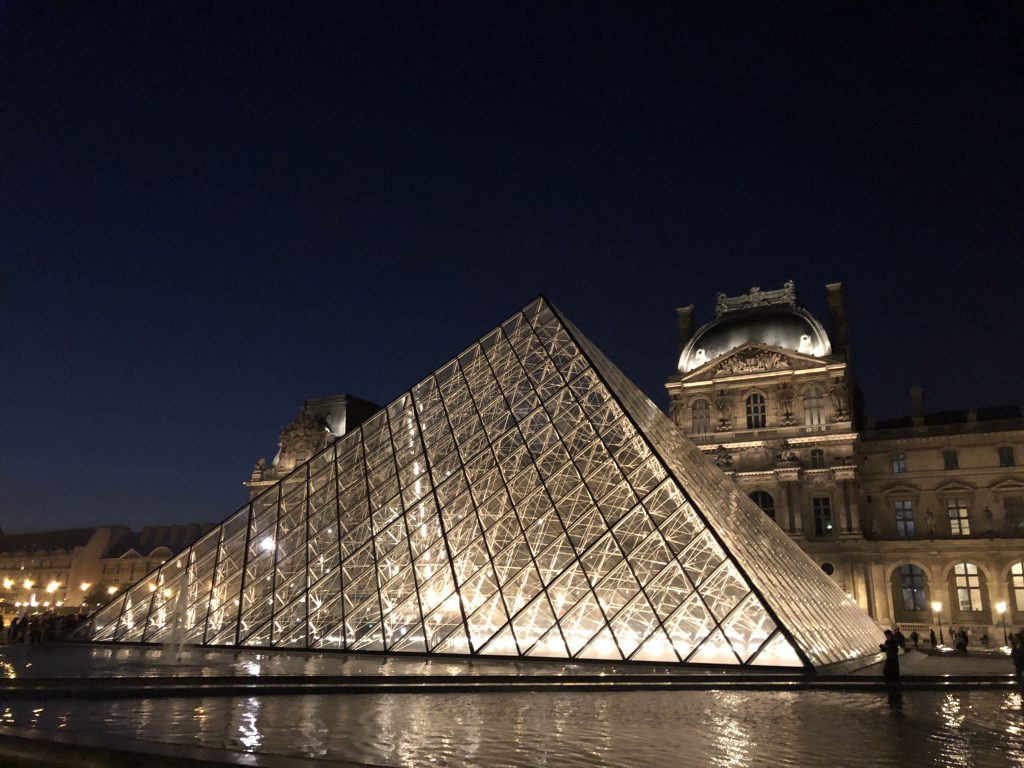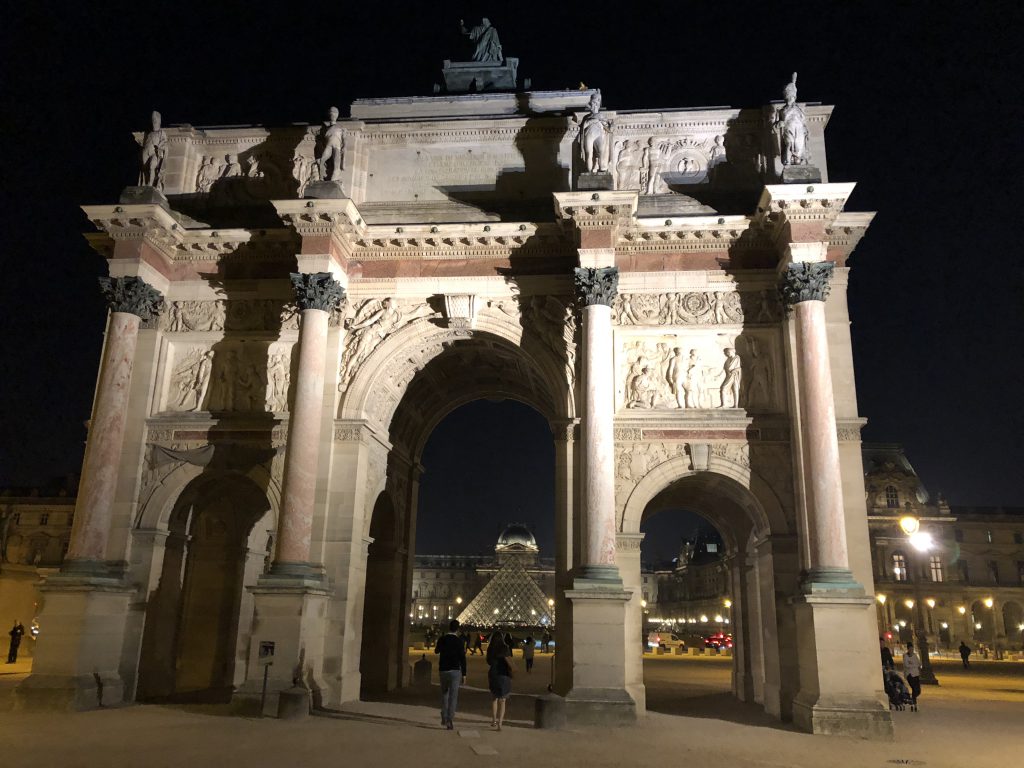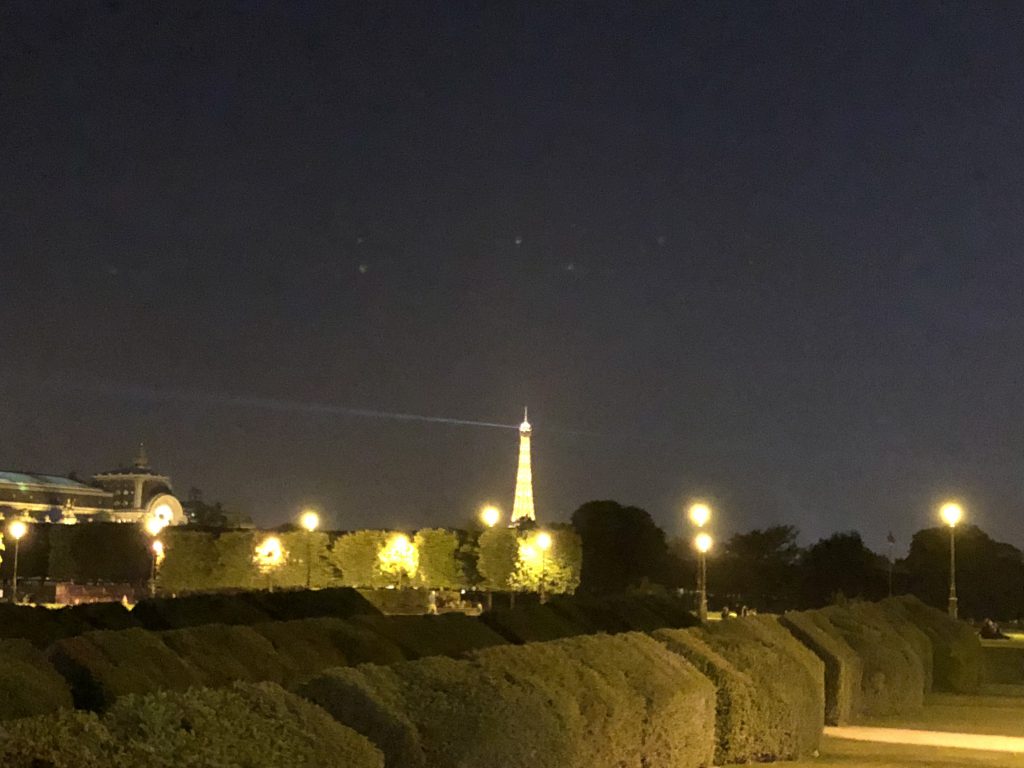 For our last night in Paris (sans luggage) it was a good time.
Update: we bought some tourist Paris clothing to wear for the flight home and luckily our luggage arrived home a few days later!