As Nik and I get ready for a trip to Vienna this weekend, our first trip outside of Barcelona, I wanted to write about how I acquired Austrian Citizenship in the spring of 2021.
Austrian Nationality Act
In the fall of 2019, Austria approved an amendment to the Austrian Nationality Act extending Austrian Citizenship to Persecuted Persons and their Direct Descendants of victims of Nazi persecution. (i.e. children, grandchildren, great-grandchildren…are eligible.) According to the Act, persecuted persons and their descendants can acquire Austrian citizenship without having to give up their current citizenship or nationality in return.
The amendment came into effect in September 2020, but I only learned of it in late October. I started my application process in November, learning of the positive outcome in April 2021.
I was eligible because my (maternal) Grandma Trude and her family in Vienna, were persecuted by the Nazi's for being Jewish, eventually leading to the confiscation of their property and being forced to flee.
Citizenship Application Process
The process for my citizenship application started by answering an online questionnaire, listing the ancestor that I was declaring through and as much related information that I could supply. (Relevant names of other family members, previous addresses in Vienna, their reason for leaving, etc.) The questionnaire, combined with a signed declaration saying that I am a descendant in direct descending line of a former Austrian citizen, provided me a list of documents I would need to prove my relationship to my grandmother.
Proving Lineage
To prove this, I happened to have a box of various papers and formal documents that were passed from grandma to my mom and then to me. I never looked closely at this box until the night Nik and I started researching what was needed for my application. The box was a treasure trove of papers to support my application, some of which included:
My grandmother's birth certificate
United States Certificate of Naturalization (click the left image below to view full size)
A typed and signed letter noting departure and arrival Immigration Declaration (click the right image below to view full size)
US Immigration Form
Letters to the National Fund of the Republic of Austria for Victims of National Socialism and related "award" letters
University of Vienna "Meldungsbuch" – a form of a student/education ID
My mother's birth certificate
Death certificates for my grandmother and mother
The questionnaire also told me the documents I would need to provide about myself. Those items included:
Valid passport
Current passport photograph
My birth certificate with apostille1

We quickly learned what an apostille was: Apostilles authenticate the seals and signatures of officials on public documents such as birth certificates, court orders, or any other document issued by a federal agency or certified by an American or foreign consul. An apostille certifies the document(s), so the document can be recognized in foreign countries that are members of the 1961 Hague Convention Treaty.

Documents regarding my marital status, aka my marriage license (with apostille)
Durrent criminal record certificate (aka FBI background check and fingerprints from the United States (not older than 8 months)
The Waiting Game
Once I had everything ready for sending, the number of items being sent to the Austrian Consulate in New York City came to 24. About a third of the items that were originals would be returned to me within 2-3 days, copies of certain items that I enclosed, they kept. Other than an email confirming receipt of the UPS package, it was silence for about four months.
On April 8, 2021, I received an email from the Austrian Consulate in New York City notifying me of my positive decision. Attached to the email were scans of the final decision (what they call Bescheid), a letter from the Consul General, the "declaration on personal circumstances" and the "confirmation of receipt and waiver of appeal."
The latter two had to be signed and returned to the Consulate. I opted to turn in the signed papers and pickup the original Bescheid during my passport appointment in New York City later that spring. (My passport appointment was on June 21 and I received the passport roughly around August 4.) It's wild to think this process from application to positive decision took roughly four months. Find me someone else who got a citizenship that quickly.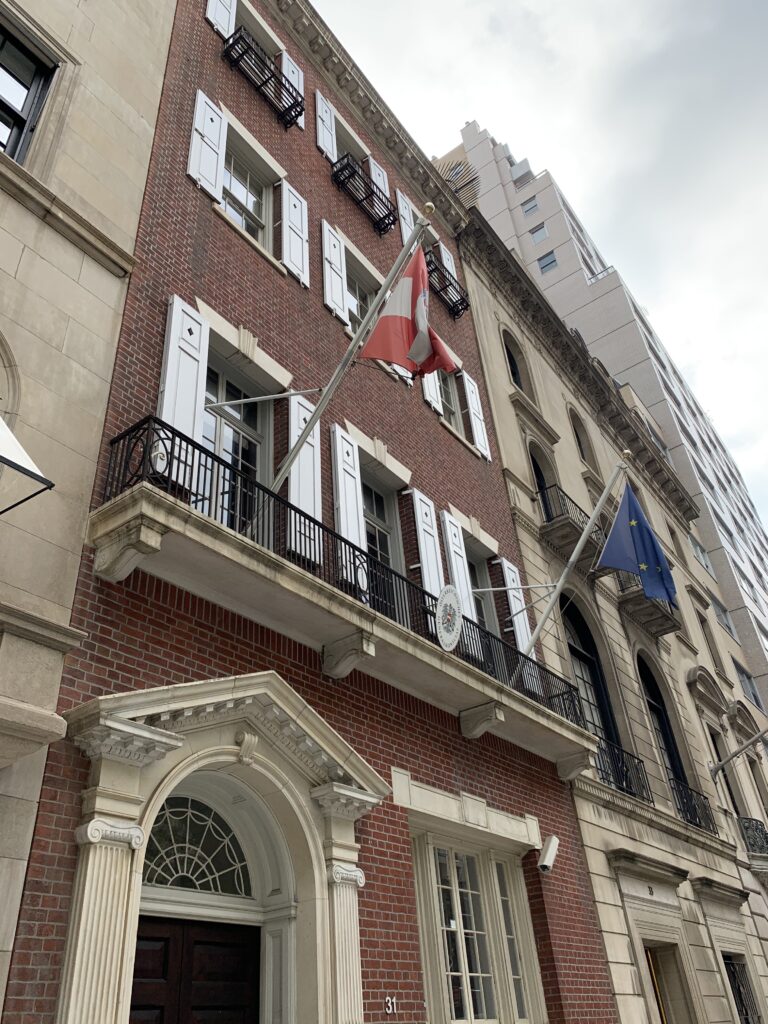 Family History
This is all also very bittersweet. My grandma lost her father, Eisig Klarman, and probably other relatives I do not know about, in the Holocaust. One could say that Grandma got lucky meeting my grandfather (an American) in medical school at the University of Vienna. My Grandpa Aaron was only in school in Vienna because as a Jew, he was discriminated against and couldn't get into med school in America. They married and were able to come to America.
In addition to my grandparents, my Great-grandmother Charlotte and her other three children, Sandy, Otto and Hedy all left Vienna via different means. Notably, my Great-Aunt Hedy was a Kindertransport refugee. I believe she made it to Great-Uncle Sandy's in England and then to America.
What would Grandma think?
I'm not sure how Grandma would feel about this whole citizenship process since leaving Austria was a traumatic experience for her and my family. Grandma didn't talk much about her life in Vienna. I was lucky to have her in my life for 31 years, though the last few years of her life saw her memory and mannerisms fade. One of my regrets is being too…naive isn't the right word but I wish I would've broached this history with her while she was still alive. In 2016 I did make a trip to Vienna and found a building she once lived in.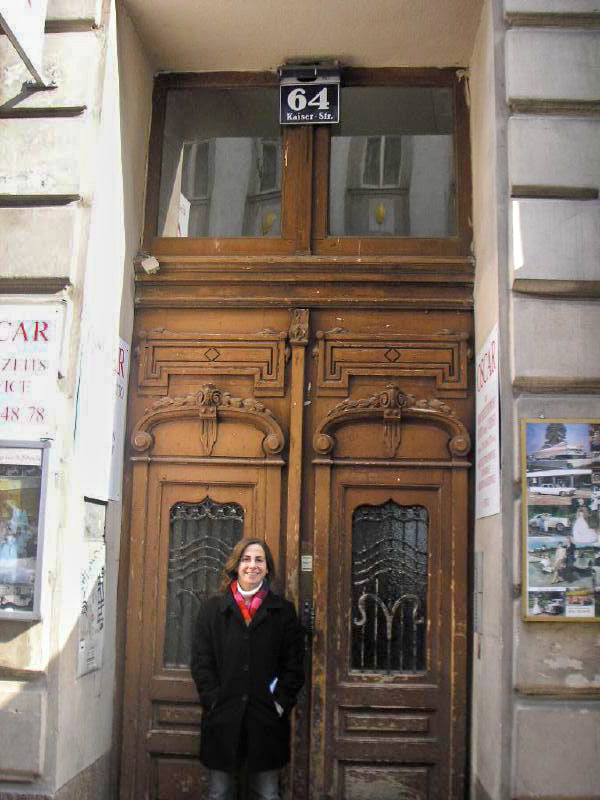 As a footnote, Grandma went on to practice medicine for 60+ years in Queens, NY. She and Grandpa Aaron had an office in the basement of their house. They did a lot of traveling on their own, some trips with my mom, and my mom's sister – my Aunt Diane. Now that Nik, Koval the dog and I are in Spain, we're hoping to do some travel and re-trace some of the pictures they took while on trips, like this one from Venice: