One thing we were able to squeeze in before leaving Barcelona and returning to Chicago was a boat ride along the coast. Nik and I had friends visiting us in mid-April and they booked us all a two-hour sunset sail.
Sailing Barcelona
Our friends, Lauren and Adam, stayed with us for four nights back in April and it was great. We got to take them to some of our favorite spots around the city. They did a few tourist things on their own. And as a group, we took a sunset sail along the coast.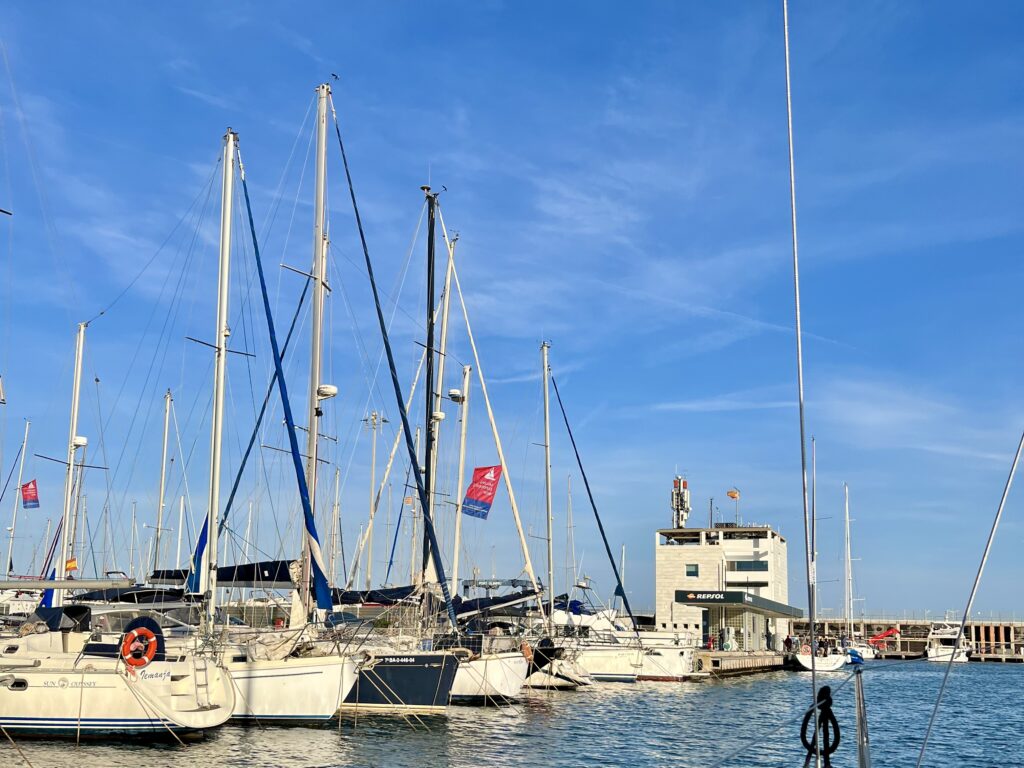 Booked through Viator for about $70/person, but operated by Barcelona Sailing Day, we set out from the marina at Port Olímpic, the smaller port in Barcelona. (Port Vell is the place to be for yacht watching.) Port Olímpic, as the name suggests, was used for sailing events during the 1992 Summer Olympics in Barcelona and will be the main venue for the 2024 Americas Cup.
Related: Coastal Cruise in Nice, France
Our boat ended up being just the four of us plus the captain, Luigi. The sail included wine, beer and some snacks.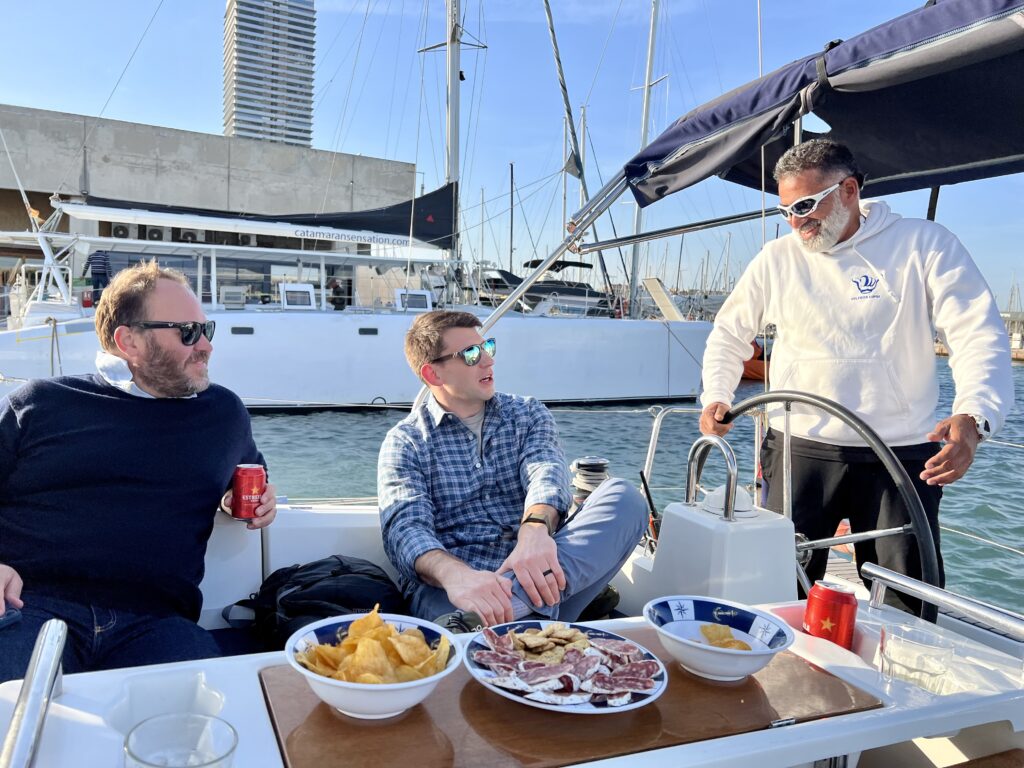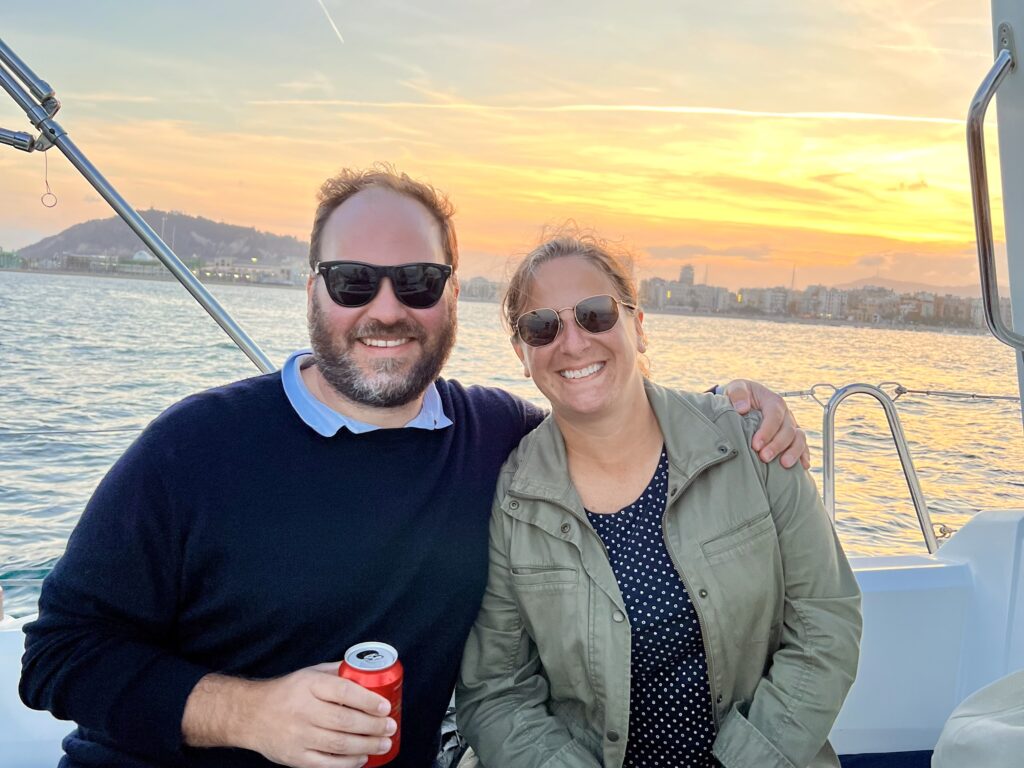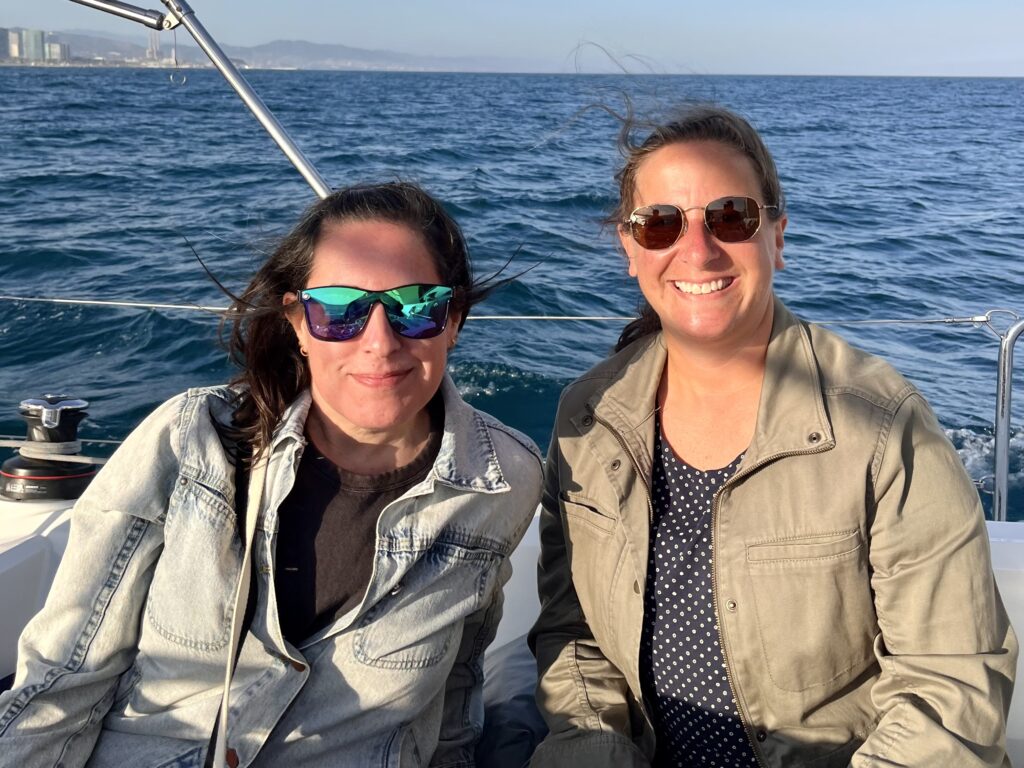 It was a little hazy for the sail, but it was still nice to have a different view of the city. We had good view of two of Barcelona's skyscrapers with Frank Gehry's goldfish sculpture in the foreground.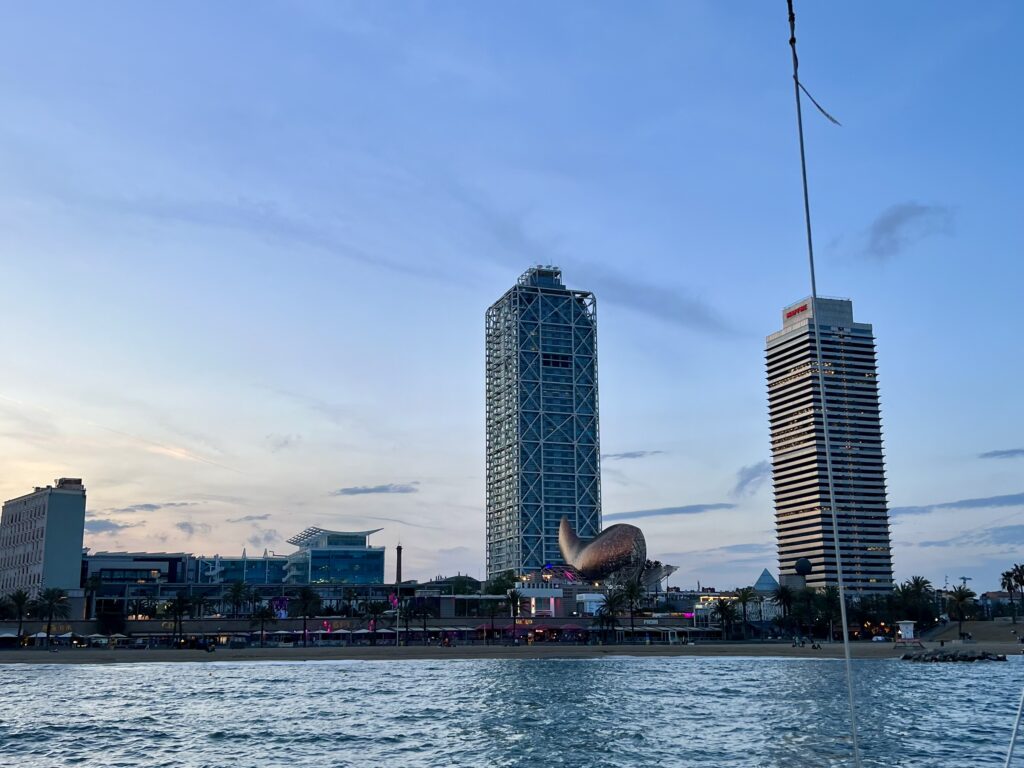 Shockingly and almost instantly, I began feeling seasick. I've never experienced this before and thank goodness there was a bathroom on board. The water did feel a little rough, so who knows. To serve as a distraction for not feeling well, Luigi let me take the helm. It was rather hilarious.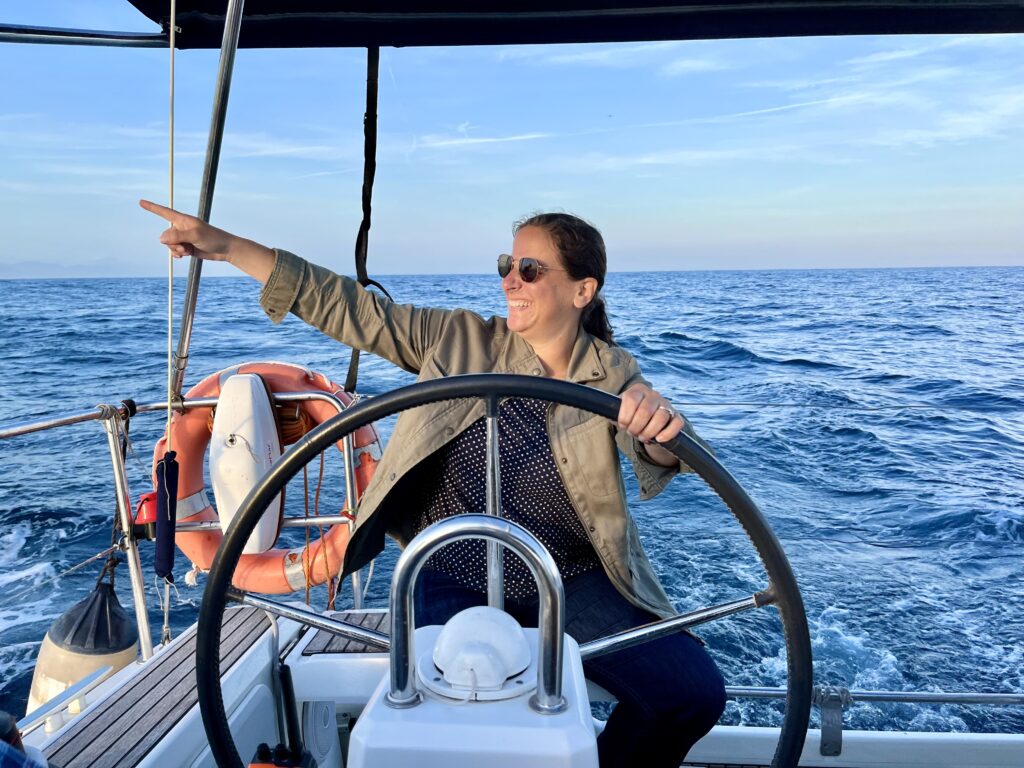 Seasickness aside, I'm still glad we took the sunset sail as it was something we wanted to do before returning to Chicago. It was even better that our friends got to experience Barcelona from a different vantage too. Our experience with Luigi and Barcelona Sailing Day was outstanding, so definitely check them out.