Continuing our travel through Basque Country, we hit the road from San Sebastián fairly early to drive to Gaztelugatxe, which is somewhat on the way to Bilbao, where we'd eventually be spending the night. Nik was a trooper as we drove through a downpour. Luckily the rain had stopped by the time we arrived and only had to deal with slick steps and pavement rather than windy rain.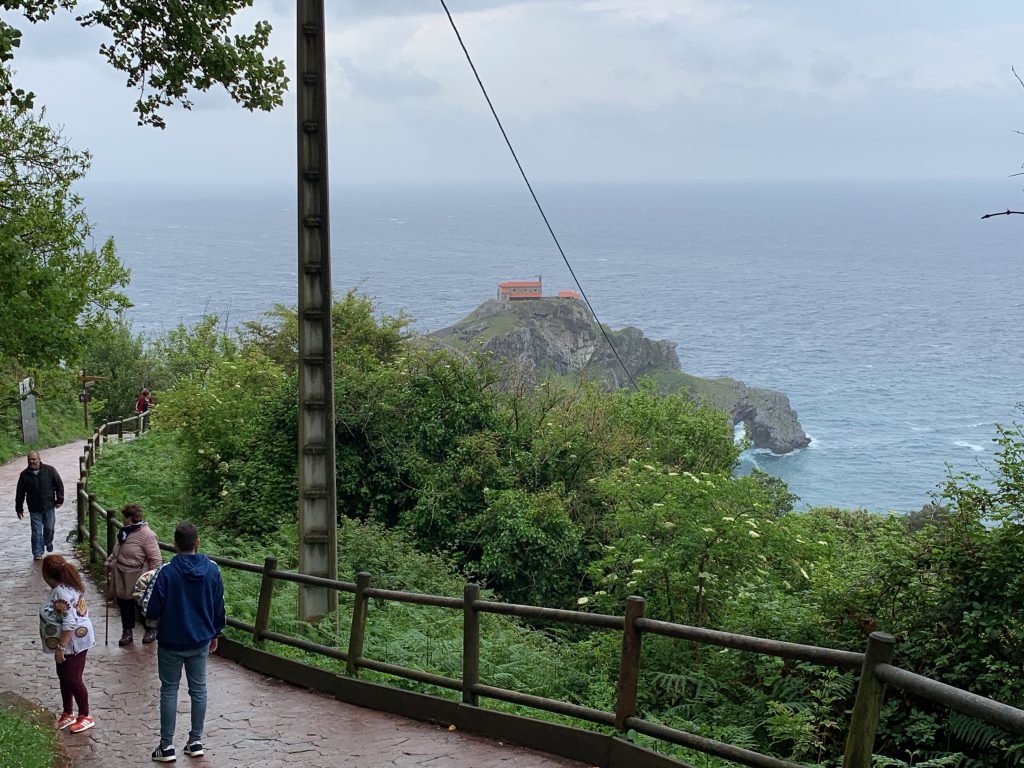 Better known as the filming location for "Dragonstone" in the HBO series Game of Thrones, Gaztelugatxe is an islet on the coast of Biscay belonging to the municipality of Bermeo. It is connected to the mainland by a man-made bridge. The bridge transitions into a narrow path that contains 241 steps and zigzags its way back and forth to the top. On top of the island stands a hermitage (named Gaztelugatxeko Doniene in Basque; San Juan de Gaztelugatxe in Spanish.)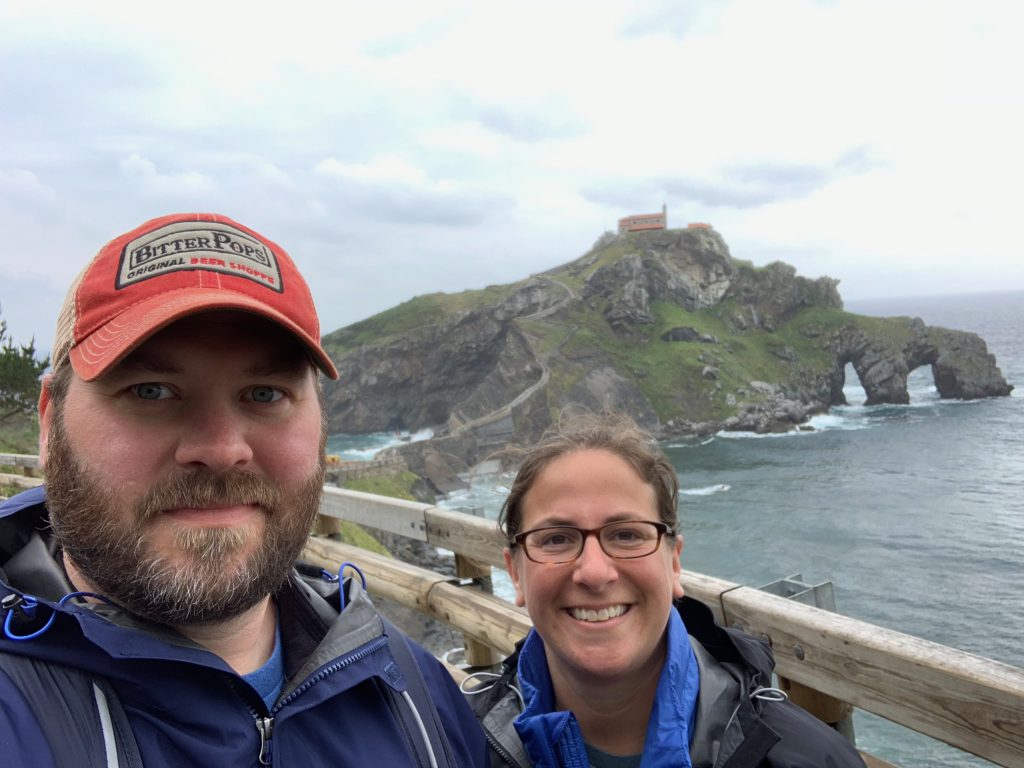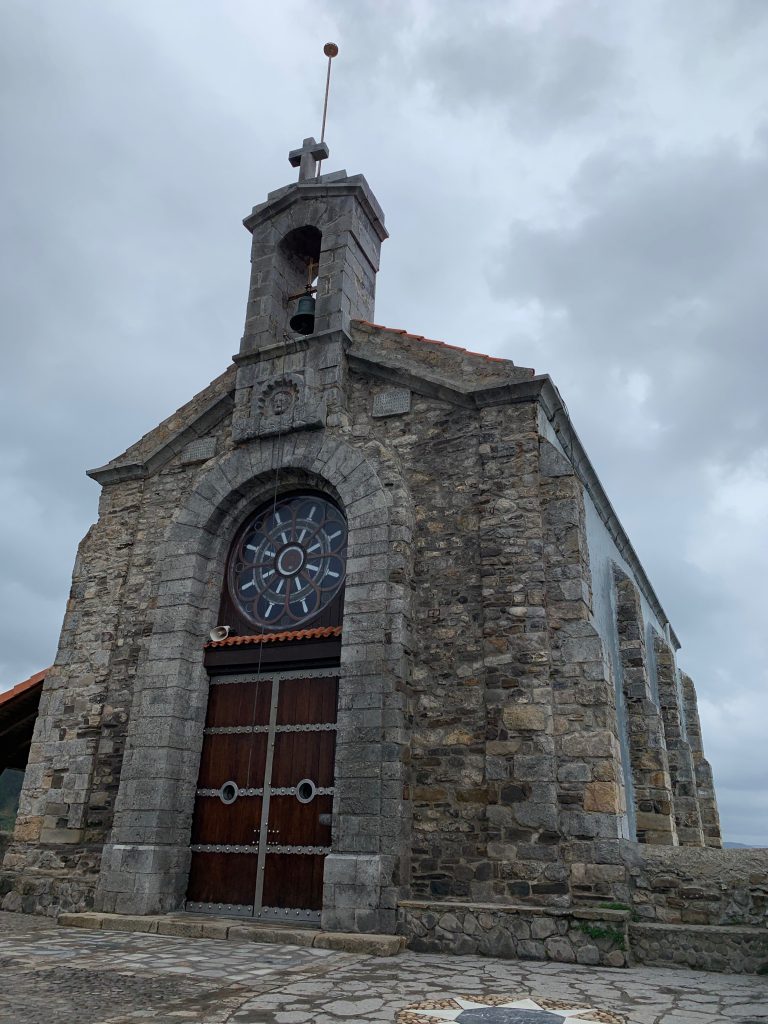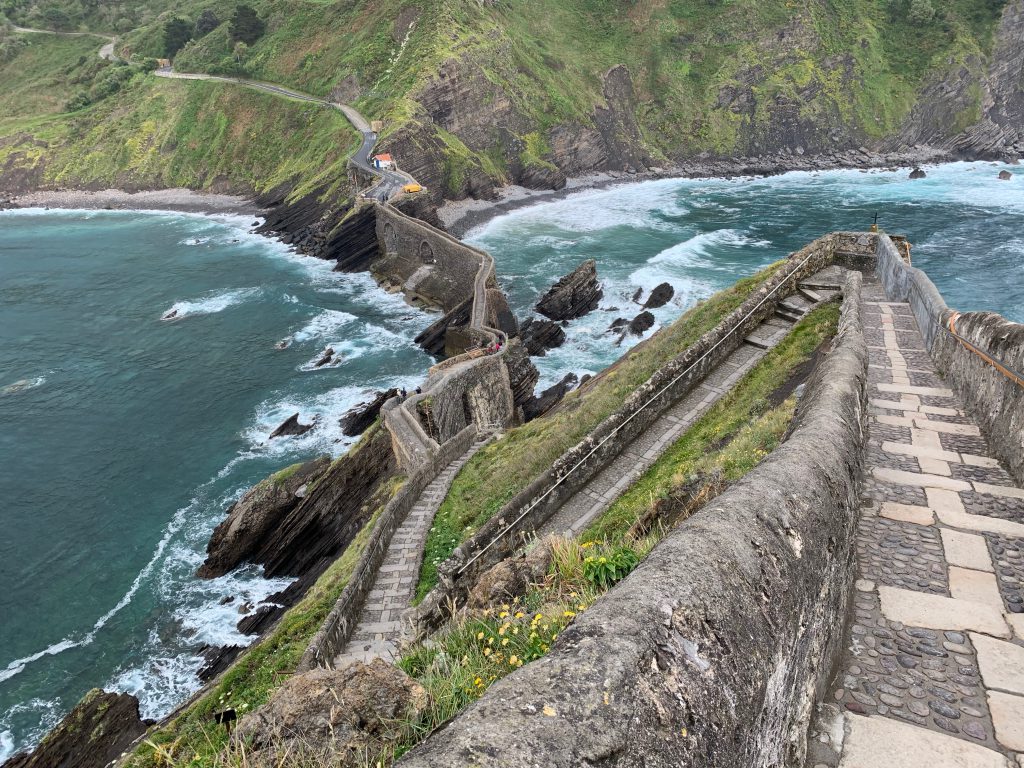 The walk from the car wasn't too bad, because it was mostly downhill. The return to the car took a little more effort. But it was well worth it. Definitely one of the coolest things we've ever seen and a highlight of the trip.