Following our stop at Gaztelugatxe, we finally arrived in Bilbao. We decided to stay one night and so we knew our visit would be limited. After checking in at our hotel, Hotel Hesperia Bilbao, we made the short walk along the Nervion River to the Frank Gehry designed Guggenheim Museum. We did not go inside, but enjoyed the architecture from the outside. Unbeknownst to us, we arrived during the Fog Sculpture.
I was disappointed that Jeff Koons' Puppy installation outside the museum was covered in scaffolding and getting its fresh flowers for the season.
We didn't have much of a plan so we found a beer bar nearby, Singular, and stopped in for a couple drinks before making our way to the old part of town. We hailed a cab that took us near the area of Plaza Nueva aka Plaza Barria, known as one of the best places in the city for pintxos. Since the streets are so old and narrow, they are closed to vehicular traffic so we walked the area for a little bit. To start our night of eating and drinking, we wandered into De Bellota and had some of the best Jamón ibérico toasts and sandwiches ever.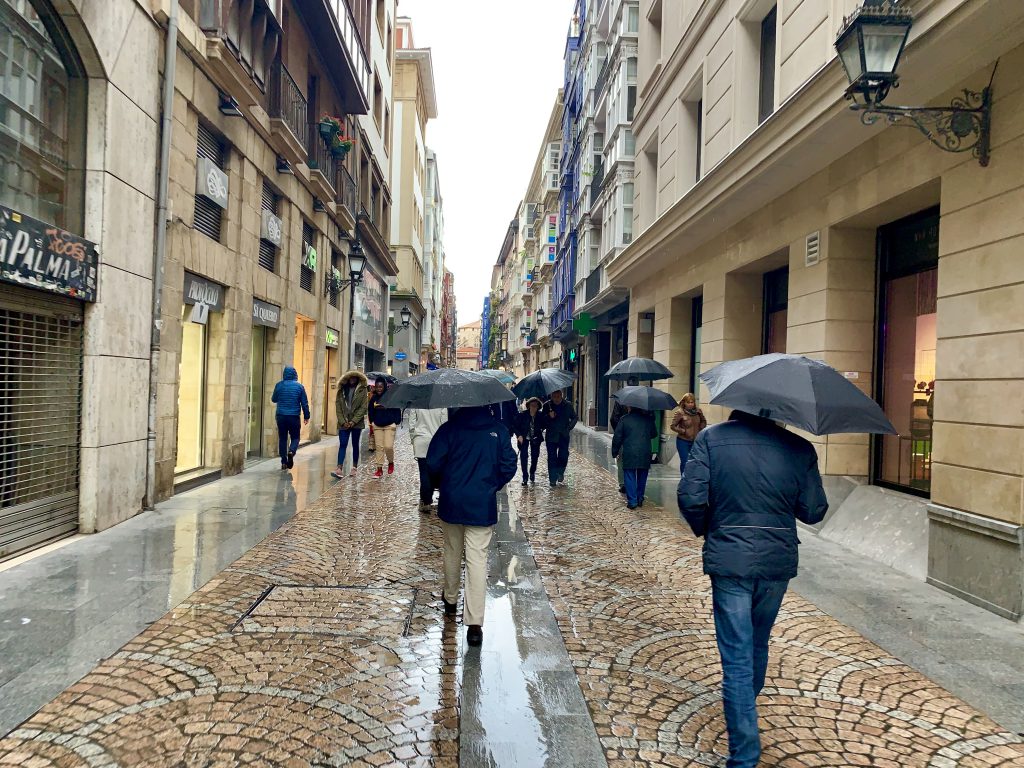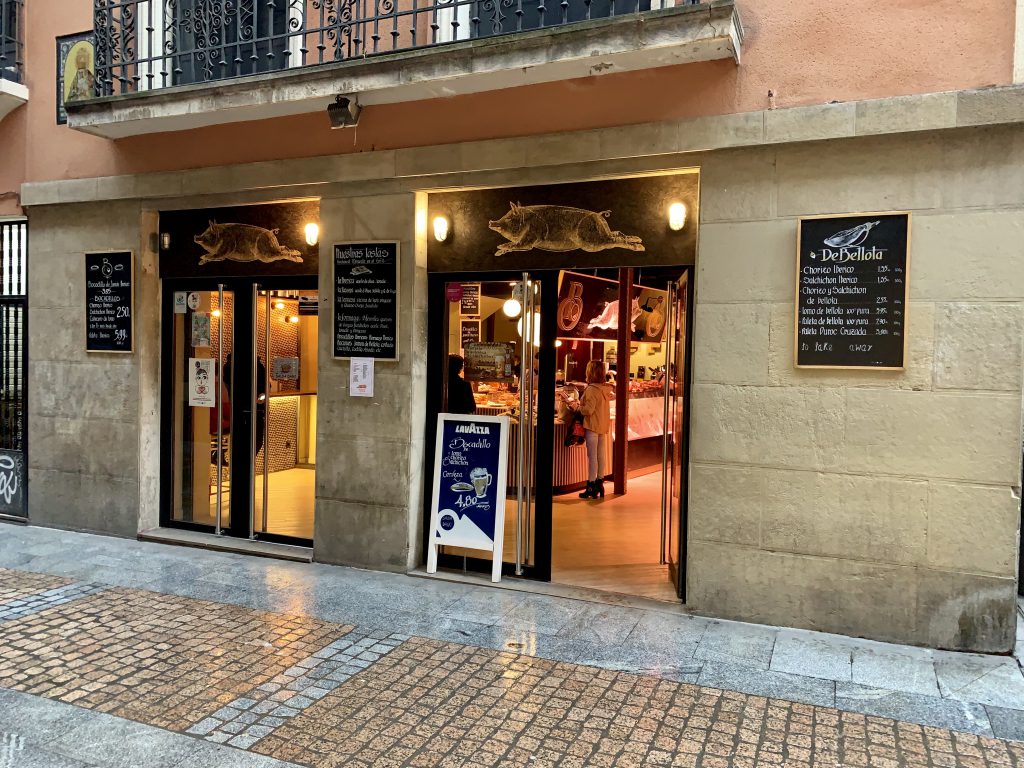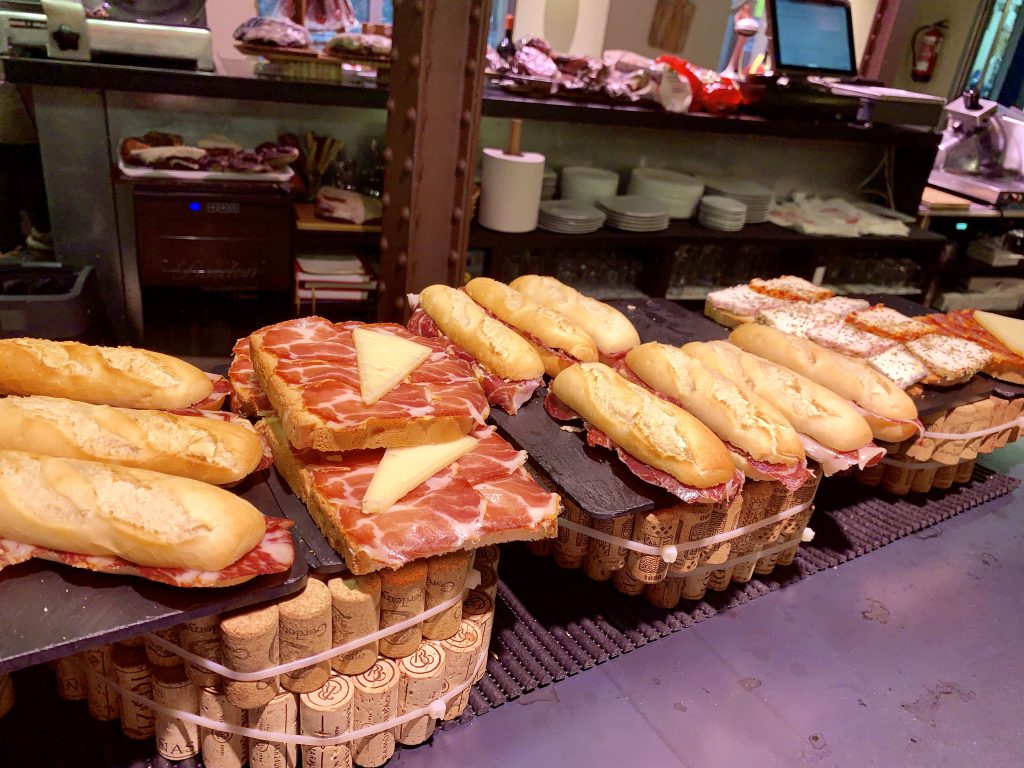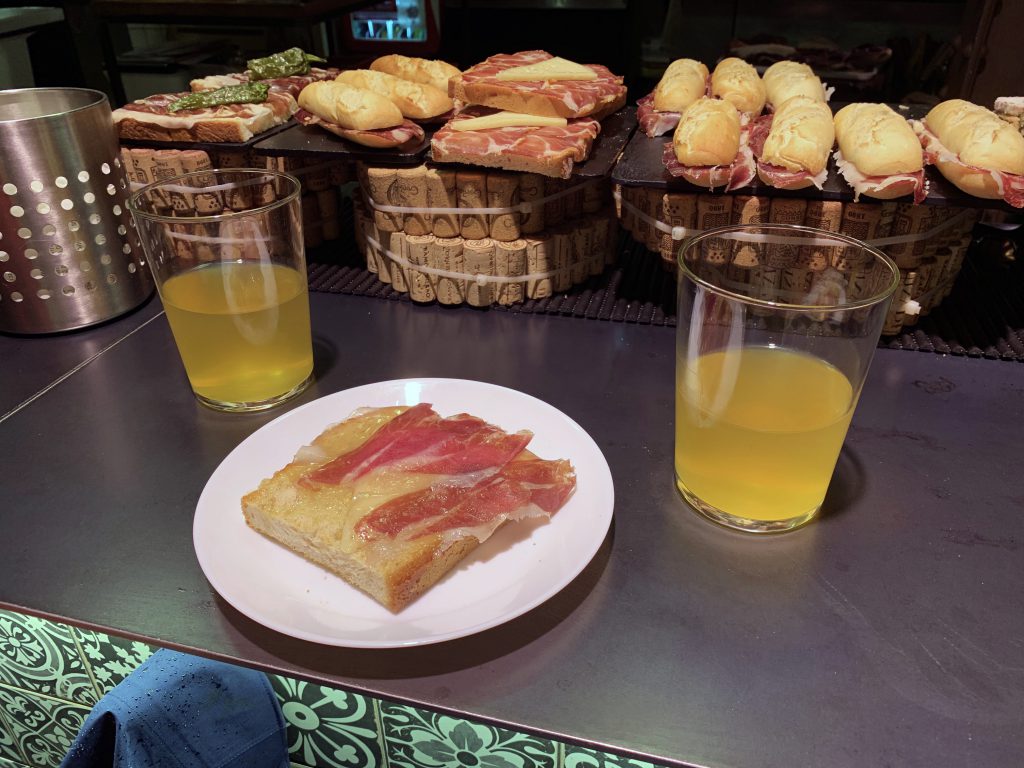 From there we strolled into the plaza, a square with an open space in the middle and each of the sides is lined with pintxos bars. Minus the jamón pintxos, I'm not exactly sure what I ate. I picked them mostly because of how they looked and I liked everything I tried.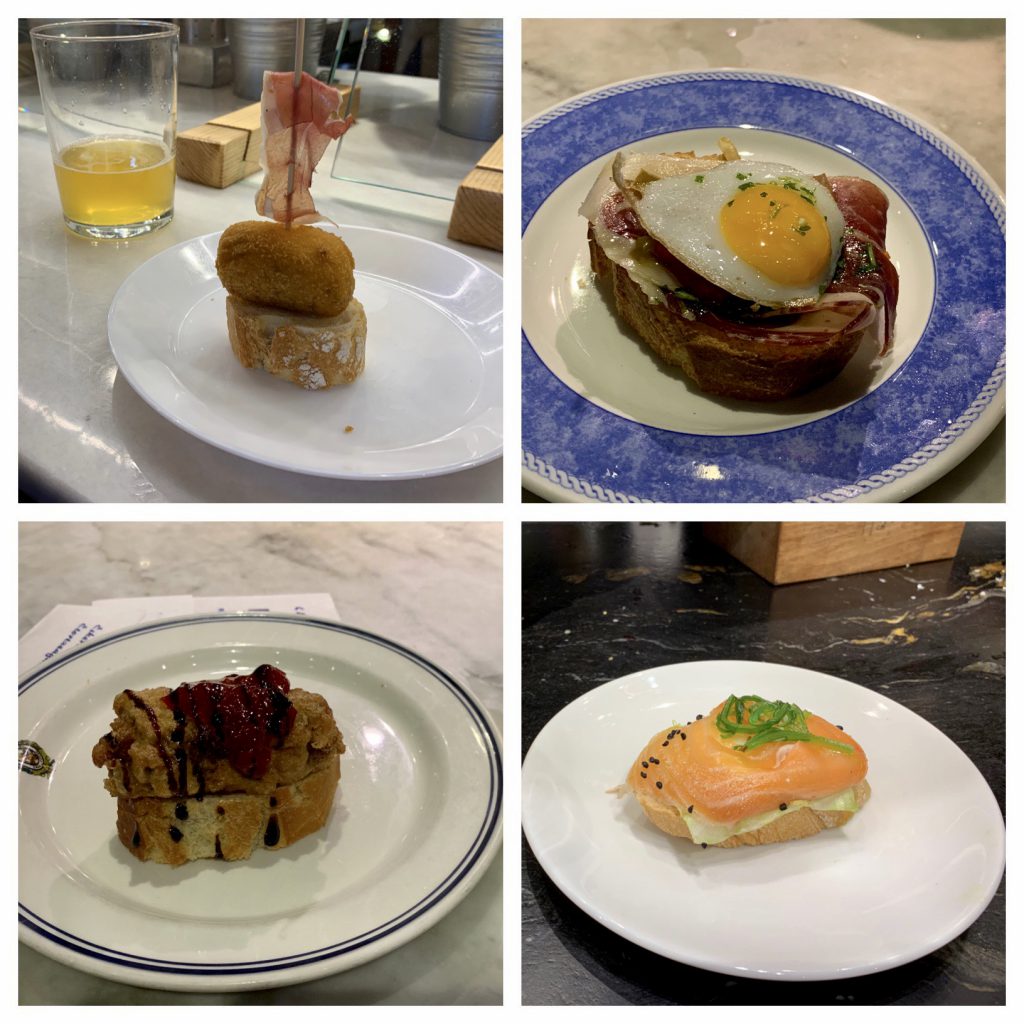 Before heading to the hotel for the night, we made a stop at Five Guys. Even in Spain they have a sign saying where the potatoes are from.
Though it was a quick visit, Bilbao was pretty cool. Glad we were able to fit it in, but we would have liked a full day to explore a little more. Guess we'll have to go back some day.