Copenhagen, Denmark wasn't on the top of my list as a city to visit when we set out on this year abroad, but when my stepsister Leyden took a job and moved there, it got on the list as a place to visit. My family decided to meet in Amsterdam as a neutral location since my parents have been to Barcelona before. And from Amsterdam they would go to Copenhagen and I decided to join them for a few days while Nik headed back to Barcelona to be with Koval. In due time, Nik and I will make a trip to CPH together.
Arriving in Copenhagen
After our stay in Amsterdam, we arrived in the early evening on a Monday and the train from the airport to Leyden's apartment was very convenient and pretty quick. Luckily we didn't have any major flight delays or lost luggage leaving Amsterdam Airport Schiphol. We got to Leyden's apartment and dropped our bags, freshened up and went out for pizza at La Vecchia Signora. It was pretty good and hit the spot.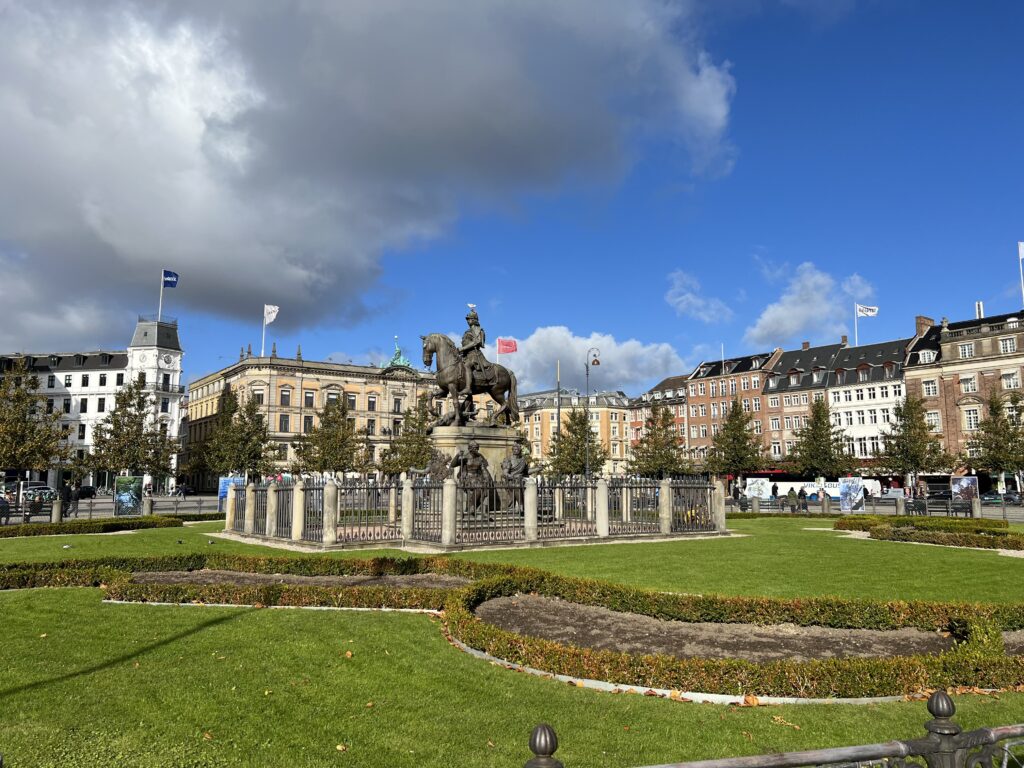 Eating in Copenhagen
Having just a few days in the city, I feel I got a little taste of what Copenhagen has to offer.
Smørrebrød at Told & Snaps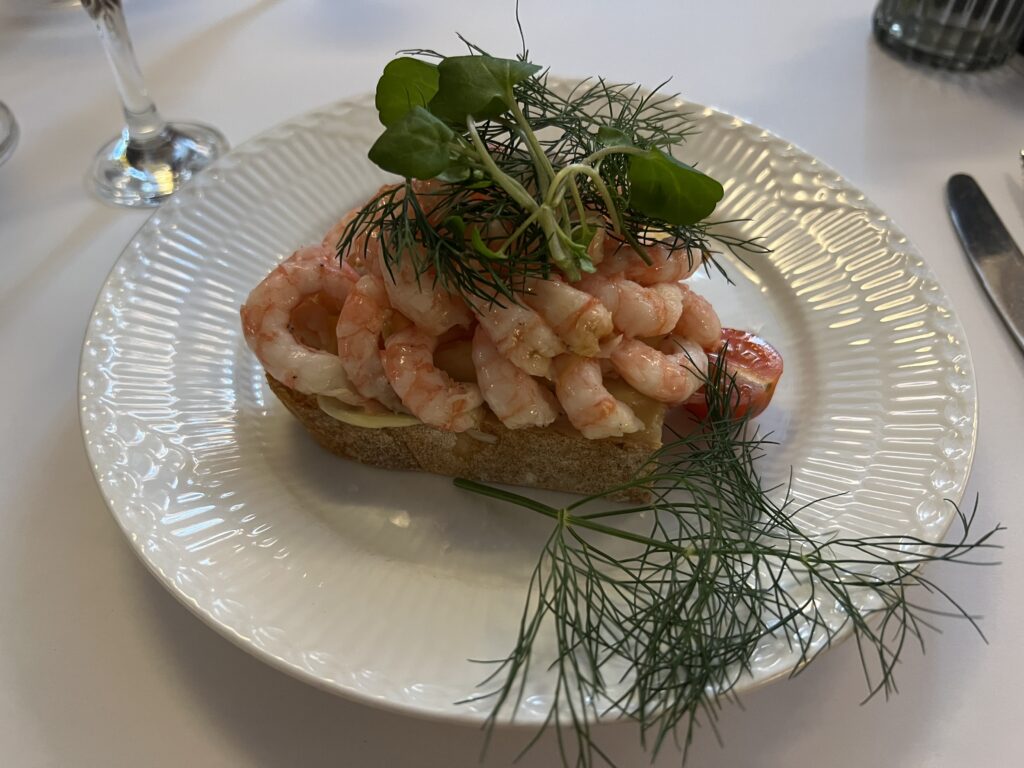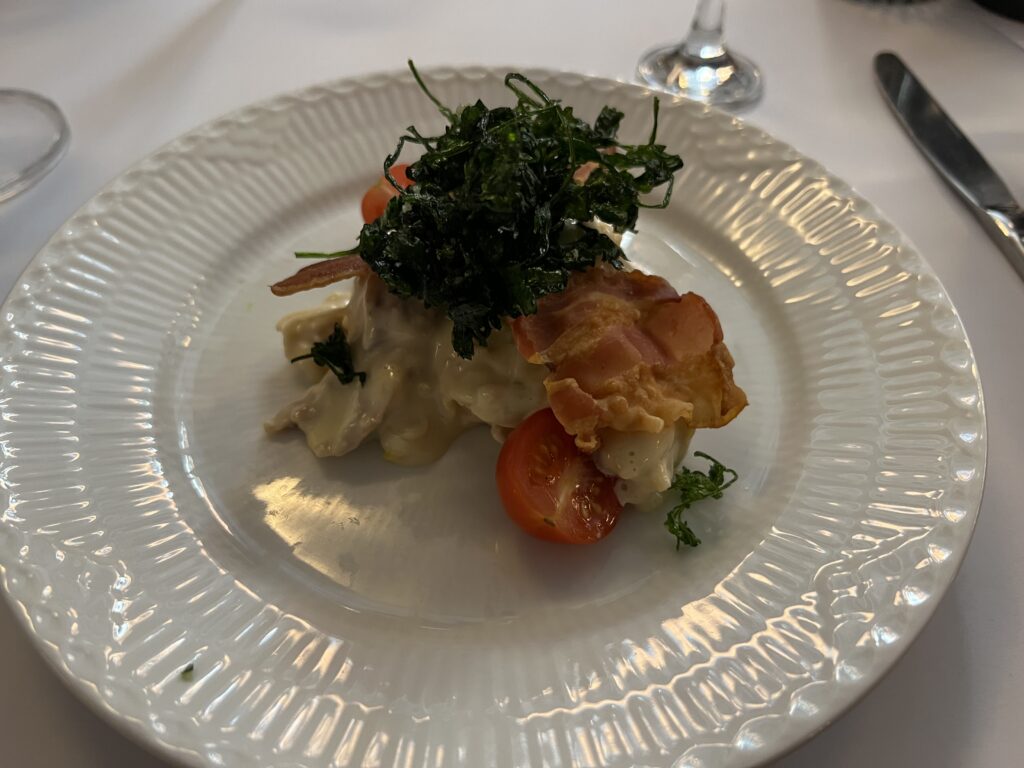 Smørrebrød is an open-faced sandwich, a Danish specialty. Leyden got us a lunch reservation at Told & Snaps and it was here where I learned the Danes love mayonnaise! Almost every sandwich option had mayo in it, and luckily I don't mind it. I had a very good shrimp sandwich and free-range chicken sandwich which I would compare to an American style chicken salad. They also pair the sandwiches with their homemade snaps and I had a lemon one which was reminiscent of a limoncello shot.
Cardamon Buns
I was not familiar with cardamom buns until Joyce and Leyden talked about them. I guess they are a popular item in that region, similar to croissants but with a dusting of cinnamon and a distinct flavor to them. On the recommendation of Leyden, we went to Buka to get pastries for breakfast. The bun was good, gone so quickly that I don't even have a picture!
Food Halls and Markets
The one thing I knew about Copenhagen is that they have some popular food halls and markets. They include Reffen, a street food vibe on the water but closed for the season; Tivoli Food Hall and Torvehallerne which is a mix of places to eat and shop at. Torvehallerne is where my parents and I went for lunch and to get a few items to bring back to the apartment. It had a nice beer stand that featured a bunch of Mikkeller beers available to drink on site or to take away. I look forward to hitting Reffen and some of Copenhagen's breweries on a future visit. I enjoyed a piece of garlic smoked salmon and a beer for my lunch.
Sightseeing in Copenhagen
Leyden's apartment was in city center and conveniently located to a lot of the tourist sites of Copenhagen. Short walks to numerous shops, Nyhavn, Frederik's Church and other landmarks including Amalienborg.
Amalienborg
Walking around the area of Leyden's apartment, it was very easy to see one cool thing after another without having to go far. One such place is Amalienborg, home of the Danish royal family. Not sure if it happens daily or when a member of the royal family is there, but as we walked through the area, it was during a changing of the guard.
Frederik's Church
From the courtyard of Amalienborg you can see the beautiful Frederik's Church. It's also known as the Marble Church for its architecture. Was an absolutely beautiful space.
The Round Tower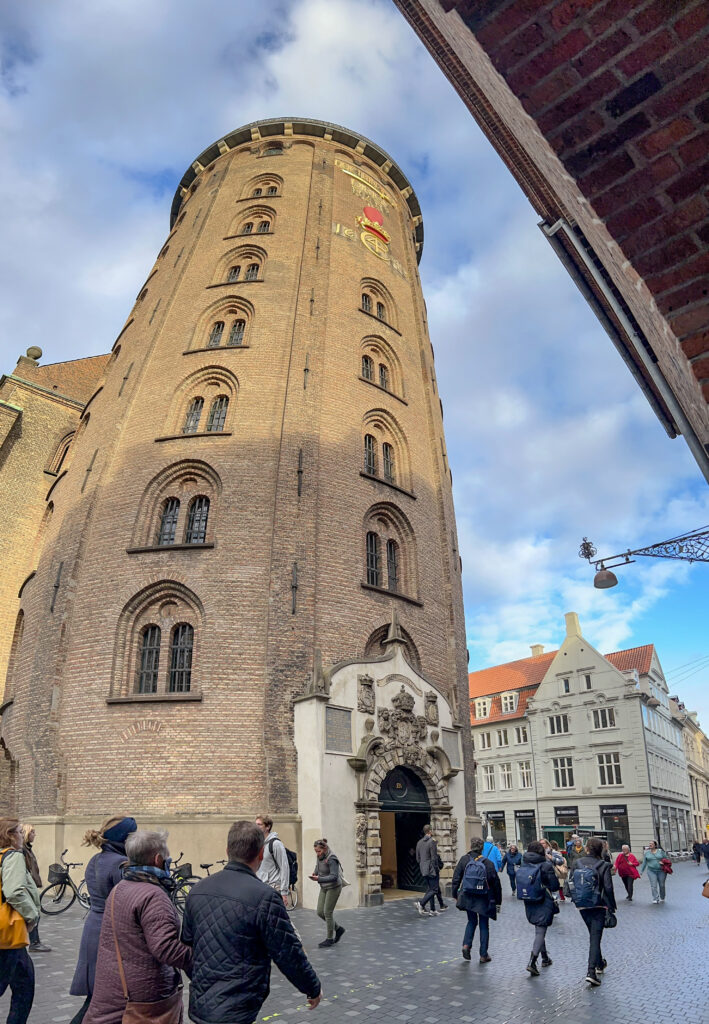 The Round Tower dates to the 17th Century and was built as an astronomical observatory. It now serves as an observation tower for views of Copenhagen, though some amateur astronomers still use it. Instead of stairs, you walk up a wide spiral path, which is unique.
Nyhavn and Canal Tour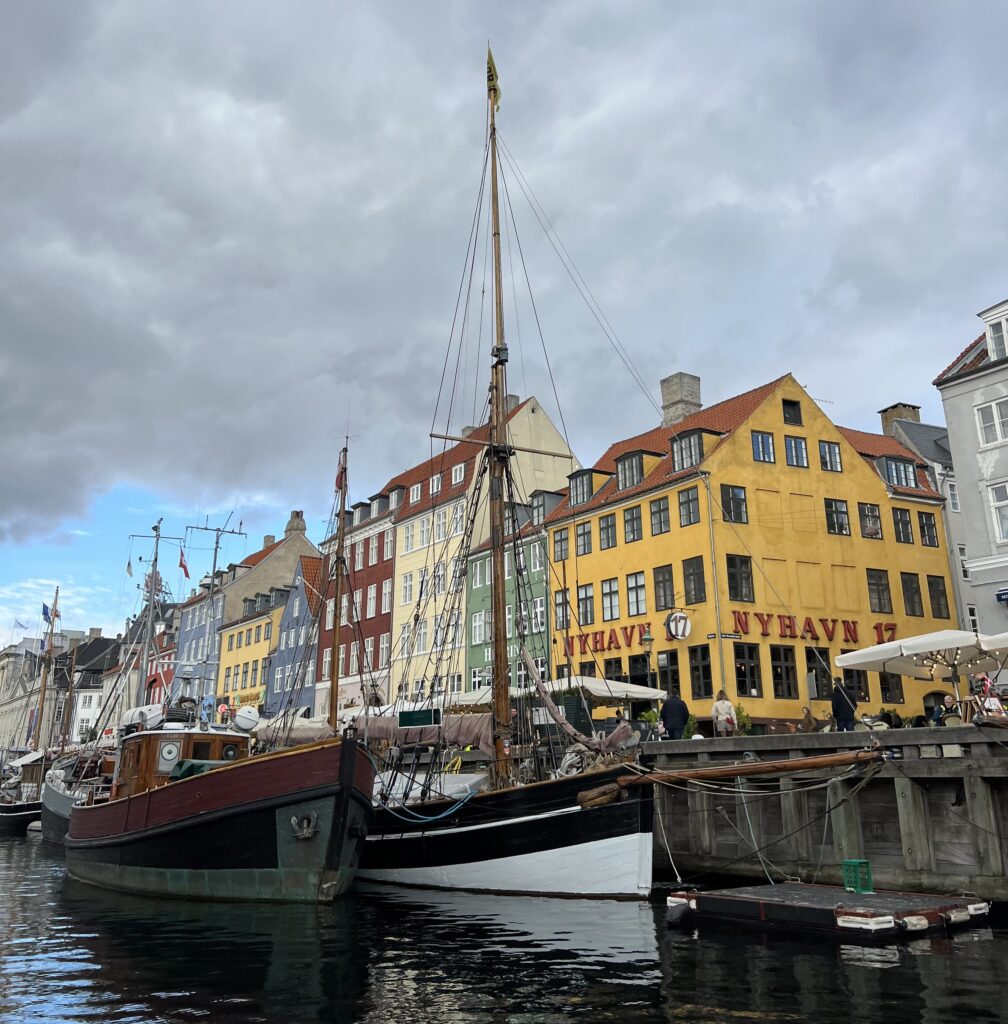 One of the most photographed places in Copenhagen is Nyhavn, a canal street lined by brightly colored 17th and early 18th century townhouses and bars, cafes and restaurants. Danish author Hans Christian Andersen lived at Nyhavn for many years.
My parents and I took a late morning canal tour that departed from Nyhavn and took us around a few different canals. It was a nice perspective to see the city from the water and see things that I didn't have enough time to get to in person.
For some reason, this Little Mermaid Statue is a popular tourist attraction. It depicts a mermaid becoming human. We saw it from behind while on the canal boat tour.
Stumble Stones
Near the Great Synagogue in Copenhagen was another batch of Stumble Stones. Denmark is one of the only countries to save almost all of its Jewish residents from the Holocaust.
Nearly 7,000 Jews escaped to Sweden by boat. If you look closely at the dates (born between 1861 and 1867) the people deported were probably of an older age and couldn't leave the city for one reason or another.
Until next time, CPH. I look forward to visiting Copenhagen again to explore a few more sites and to eat and drink around the city on a return trip with Nik.