In our 2018 visit to Barcelona we only saw Antoni Gaudí's Sagrada Família and so this trip we managed to see more of his works, starting with Park Güell. We booked an early entry time so we'd beat a lot of tourists and it worked. We took the train a few stops and then hopped a shuttle bus that takes you up to the park. In Julie's words, it was cool to see, but fairly overrated.
Park Güell was originally conceived as a park surrounded by a housing complex but only a couple of the houses were ever completed. Gaudí himself lived in one of the completed houses from 1906 to 1926, and it was later turned into the Gaudí House Museum in 1963.
Illa de la Discòrdia
We visited Illa de la Discòrdia or Block of Discord, which on a single street has homes designed by the four most influential architects of the Catalan modernism movement.  For example: Lluís Domènech i Montaner, Enric Sagnier, Josep Puig I Cadafalch and Gaudí all have designed a house on the street.  Each of the homes were commissioned by wealthy families and there was a degree of outdoing each other in the extravagance of design.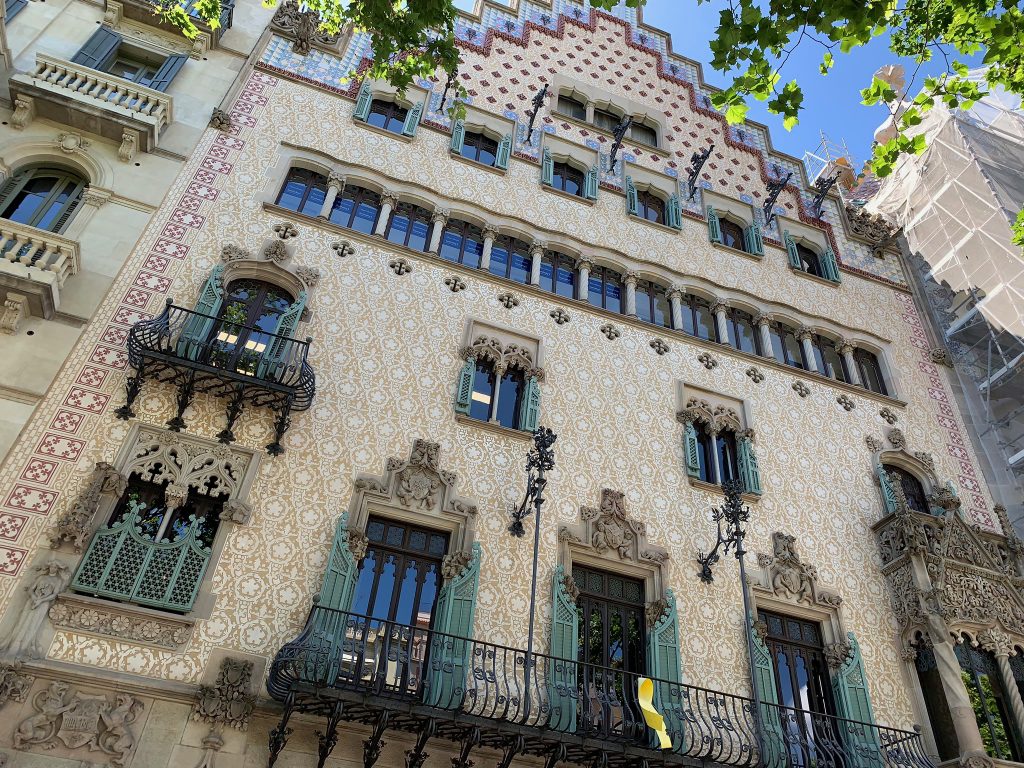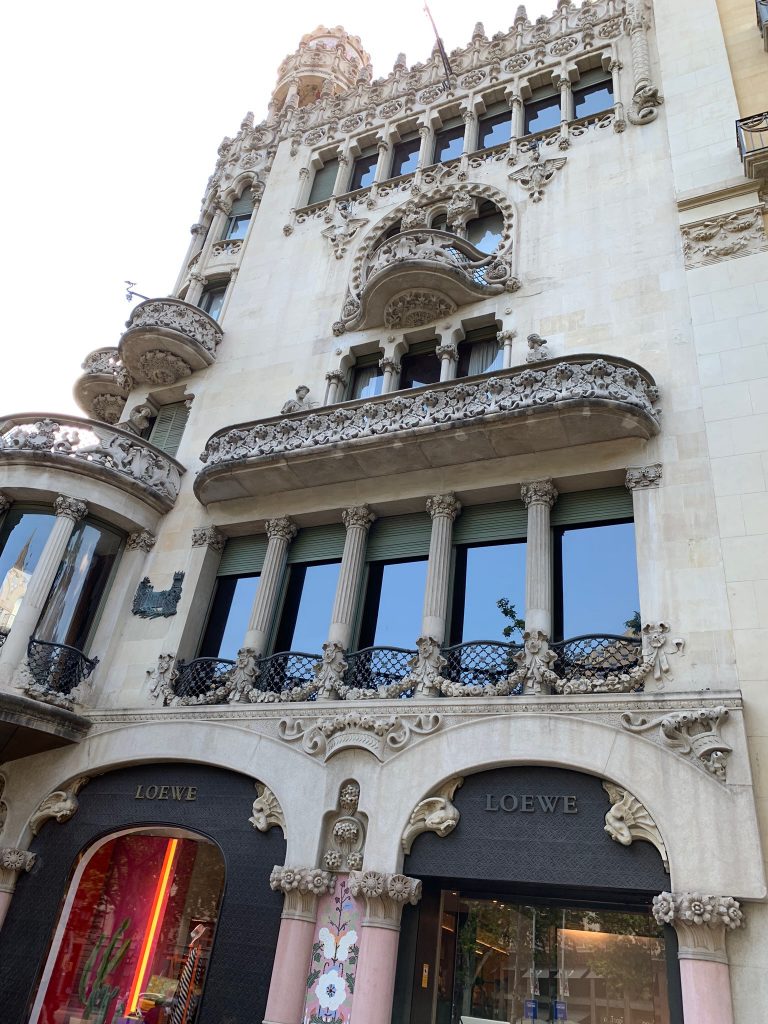 Of course Casa Batlló, the Gaudí building on this street, was under scaffolding:
Casa Milà
A couple blocks from Illa de la Discòrdia is Casa Milà. Casa Milà, like many of the works of Gaudí was designed as a private home with several apartments that could be rented out.  This was the last private residence Gaudí designed and was completed in 1912.