After strategic planning, we determined starting the trip in Barcelona made the most sense.  The plan was that we would rest up at the hotel before hitting the ground running.  Hotel Grand Central, where we stayed last year, sits in the middle of the Via Laietana which is just on the border of the Gothic Quarter. From here we had a good starting point to most anything we wanted to experience…and some beautiful views from the rooftop bar: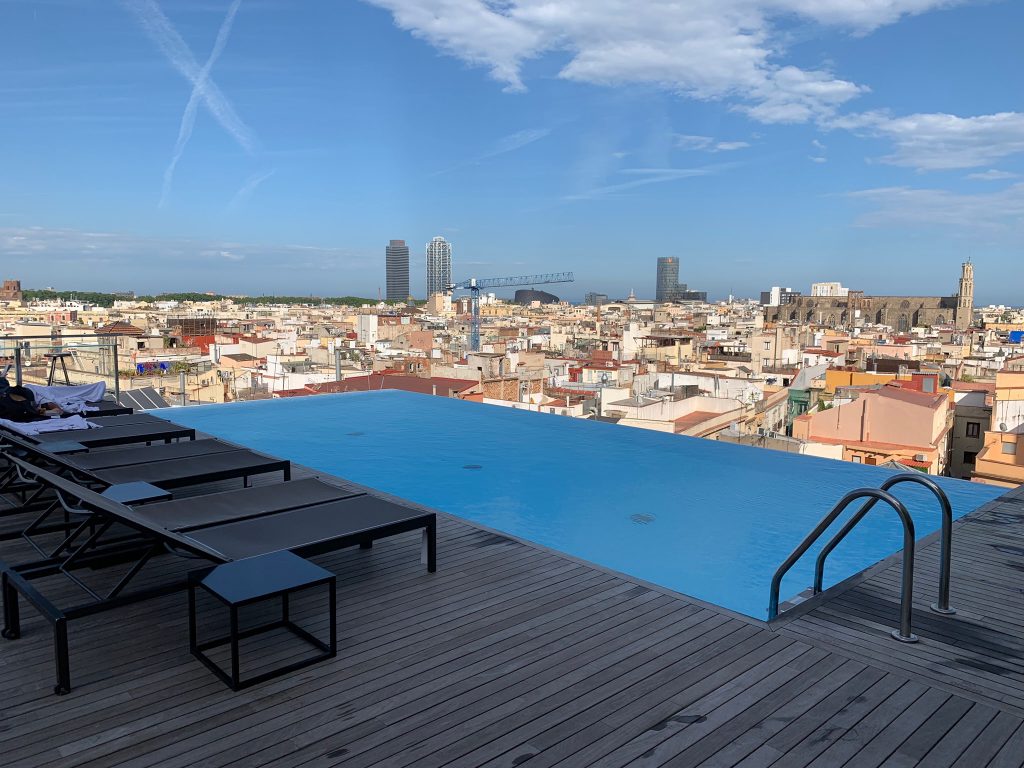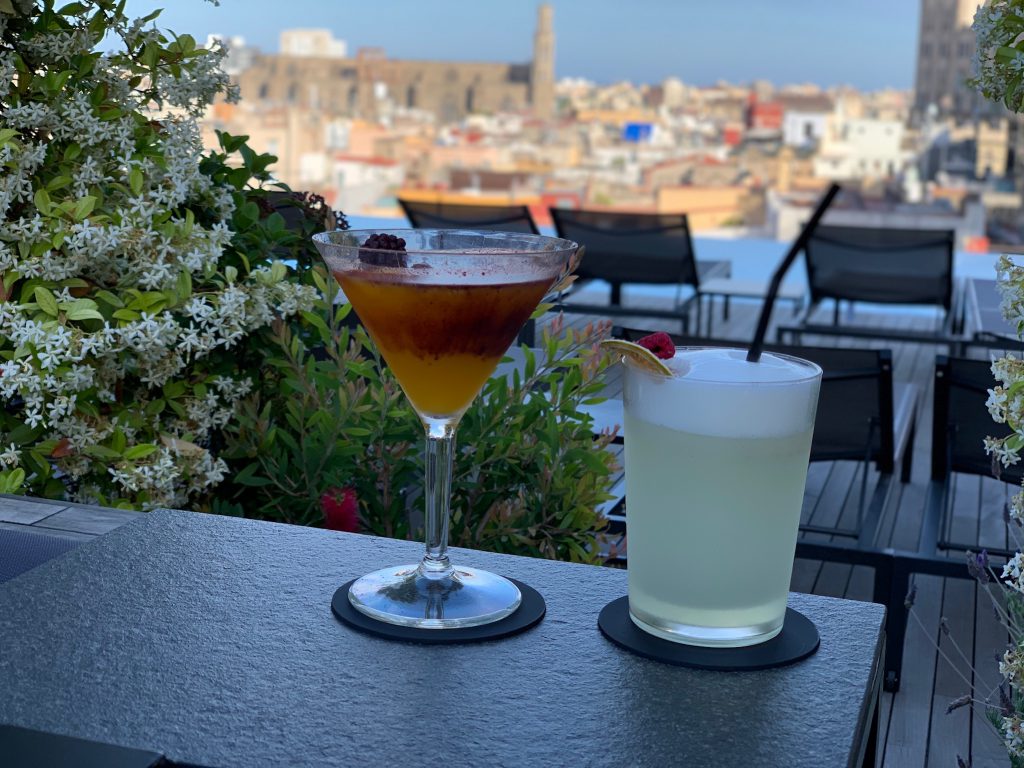 Cervezaria Vaso de oro
Last year while in Barcelona we received a great recommendation to check out  Vaso de oro for steak and beer and it did not disappoint, so we made a point to eat here our first night out.  This place is a small, long narrow bar with very little standing room so our ability to grab two seats at the bar right away was a major accomplishment.  The food was as good as last time.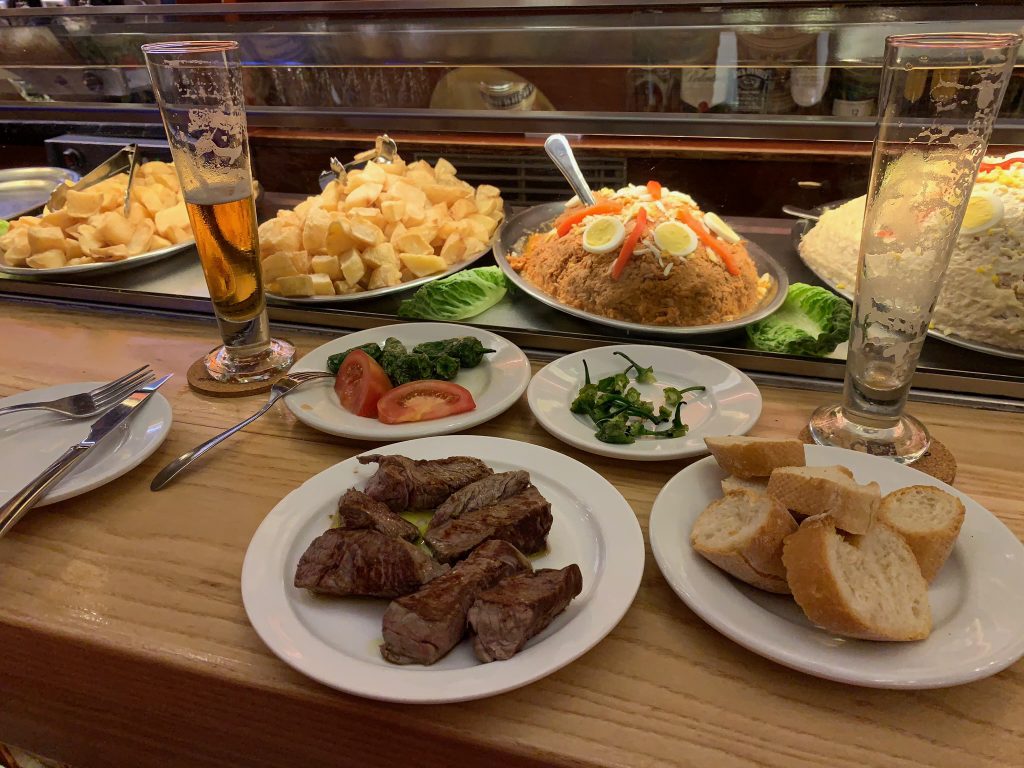 BlackLab Brewhouse
Next we headed over to BlackLab for some beers.  I enjoyed the Claudia which is an American Style IPA, Julie liked the Strawberry Sunshine and was disappointed in the Black Wave Peach Cobbler.  Other beers we tried included the Hanoi Sunrise, Next Level Breakfast Stout and Punto De Rocío which was a really drinkable Session IPA.   Also, BlackLab's logo is pretty cool.
Churreria J. Balcells
Julie and I ended our night with a stop for late night churros at Churreria J.Balcells which just so happens to be open 24 hours a day.  Note that it's cash only and there really isn't an ATM within in a couple block radius.