The plan was to start in Barcelona since we visited last year and we could ease our way into the trip. Julie and I planned on spending some time at the hotel relaxing and then visiting the places we enjoyed last year as well as what we missed.  As you can see in the map we still managed to cover a lot of ground.
The Beach
Last year we didn't have time to check out the beach so we made sure to see it this time around.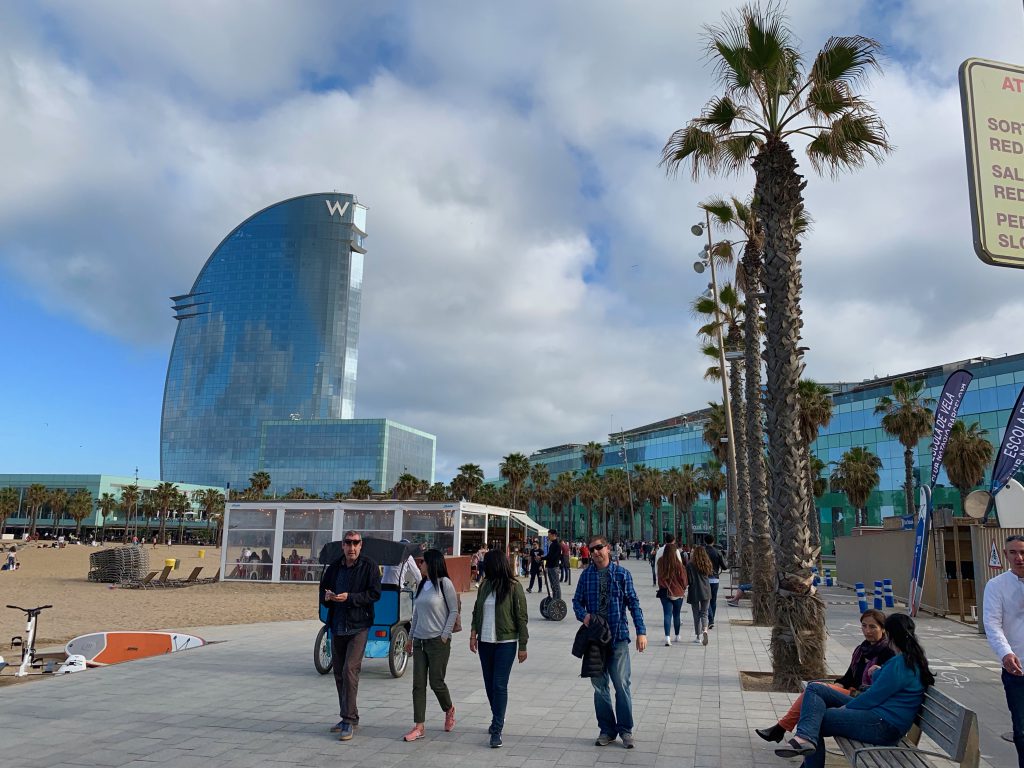 We headed for a decent walk from our hotel to Gallito where we shared the clams and langostino.  Most of the restaurants sit below the W Hotel which is right on the Mediterranean Sea.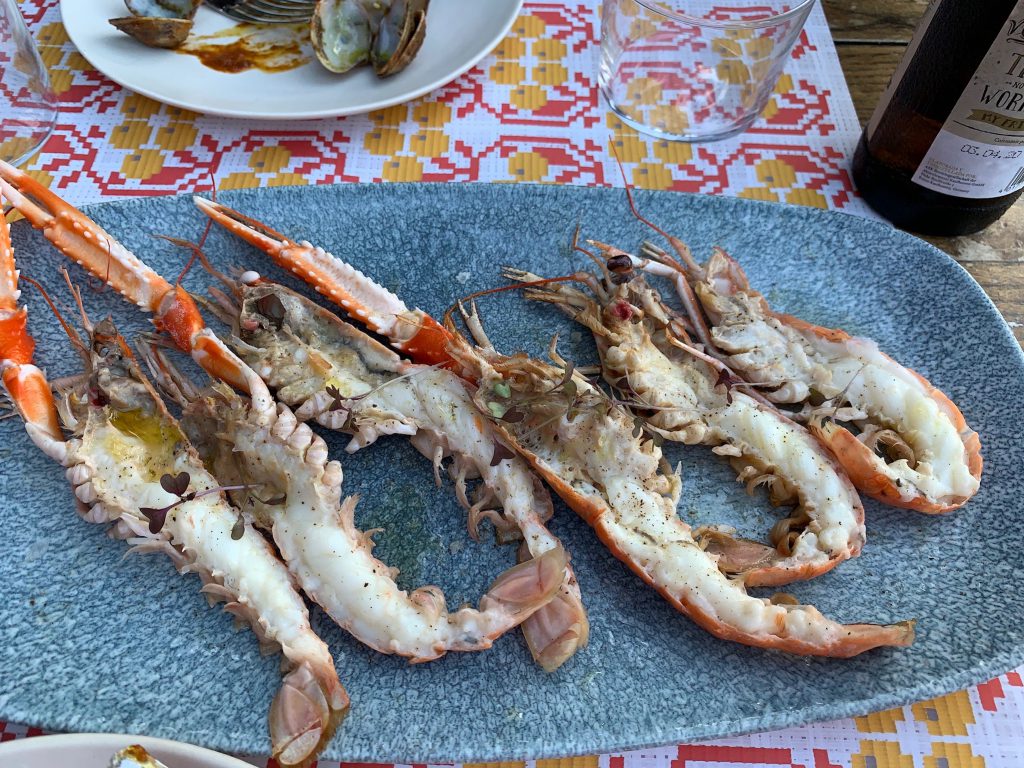 Plaça d'Espanya
A little disappointing was our trip to Plaça d'Espanya to see the Magic Fountain in the Montjuïc neighborhood. This was something Julie really wanted to see, but we got out there and it was fenced off because of an auto show. She was still adamant about walking around the area to see the exterior architecture of the National Palace/Museu Nacional d'Art de Catalunya.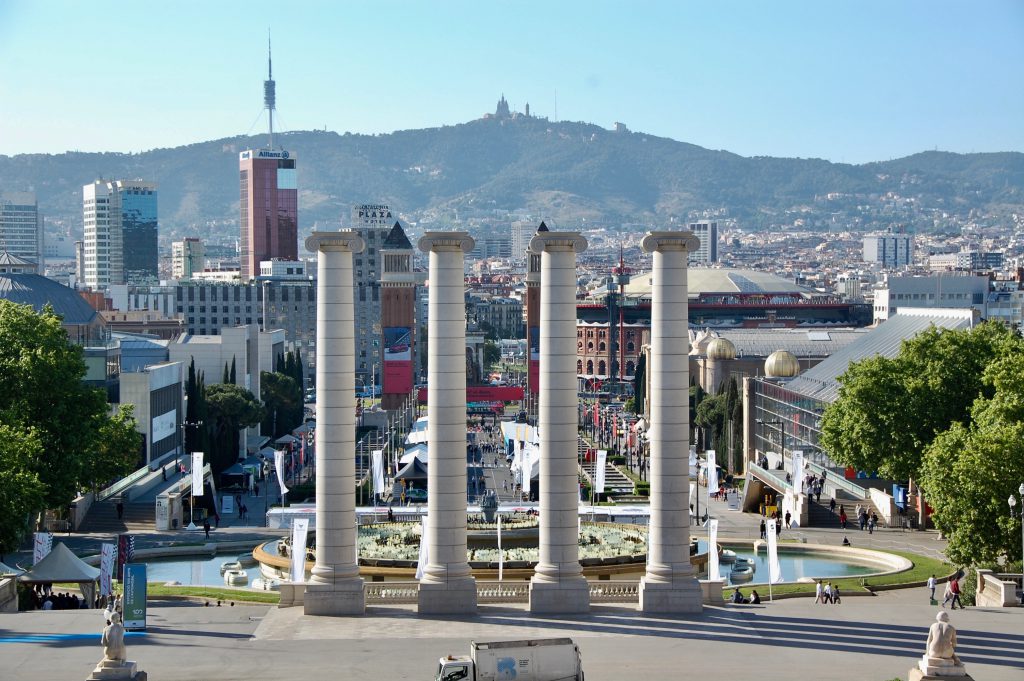 Following that, we made our way to the nearby Arenas de Barcelona, a former bullring turned commercial complex. We skipped the mall and took the exterior elevator to the rooftop terrace for some nice views and dinner at Quinto Quinta, one of several restaurants on the rooftop.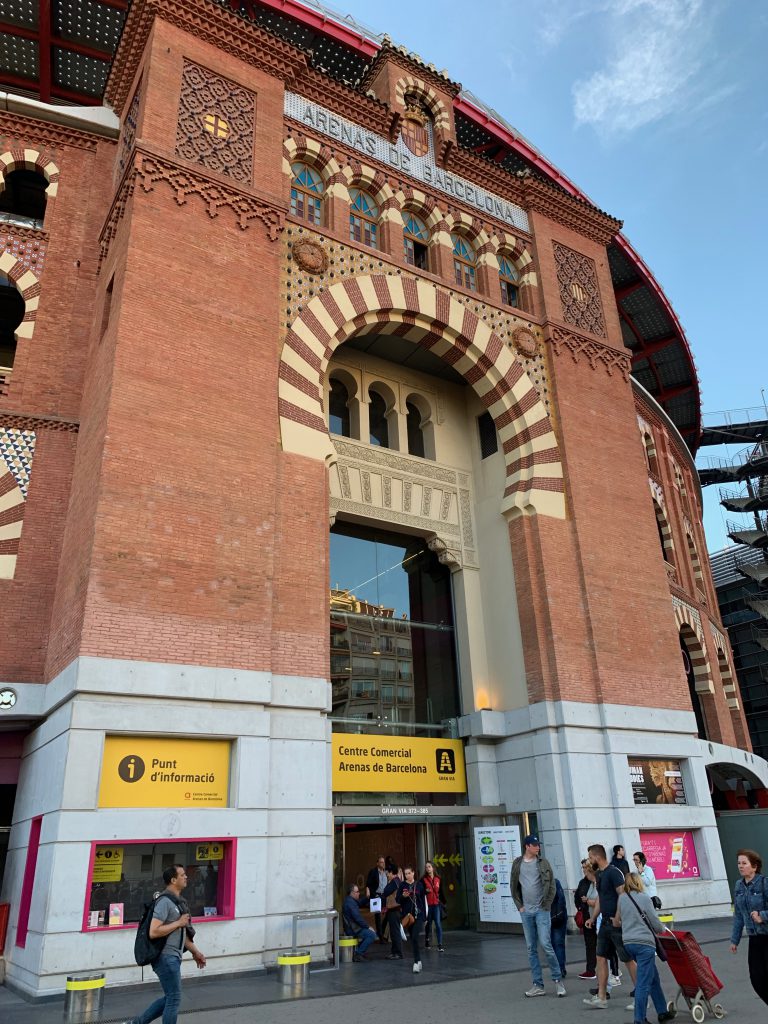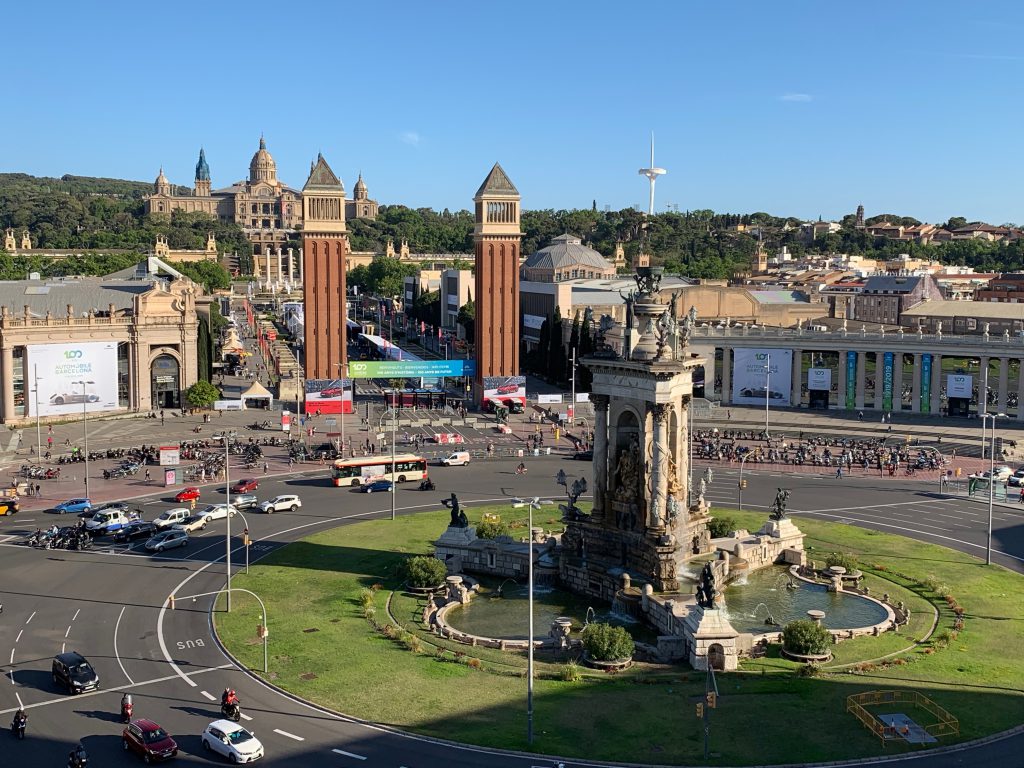 Drinking Around Barcelona
Readers of this site and those who know us well, know we enjoy trying new beers and visiting beer bars and breweries. In addition to BlackLab Brewhouse (written about here) we hit a few other places.
Beers at Bier Cab, a place we didn't get to in 2018: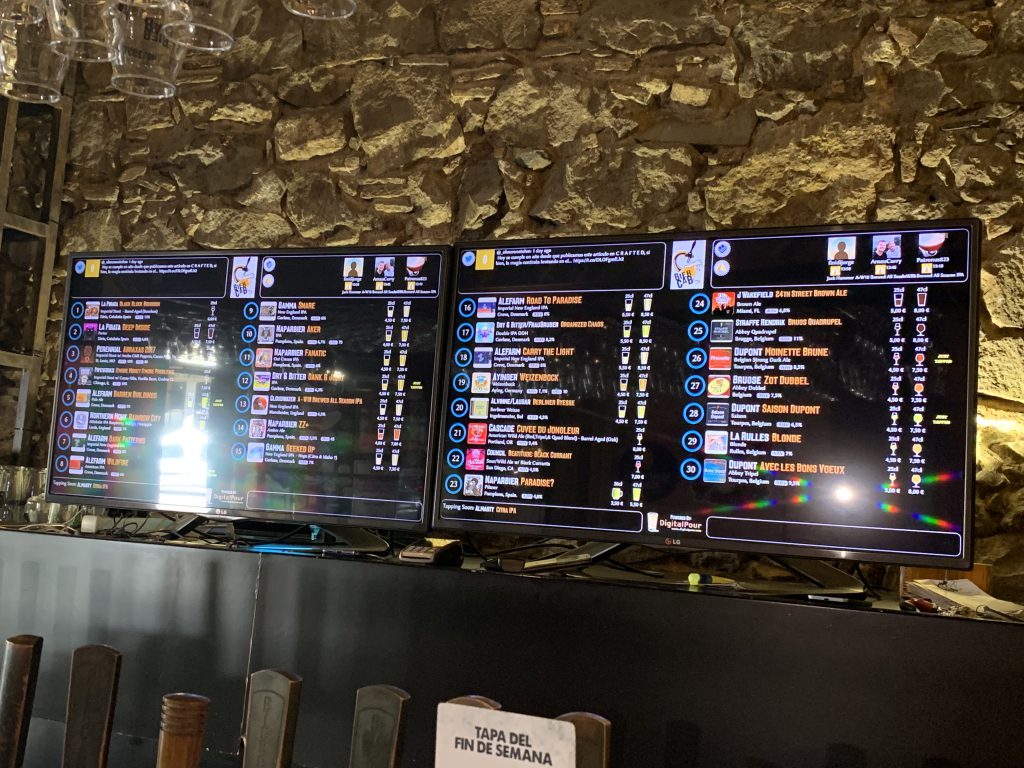 We spent an evening at the Garage Brewing taproom where we randomly recognized Morgan, the sister of one of our good Chicago friends. We ended up hanging with Morgan, her boyfriend Matt and their friends, who were also in town from Chicago. Lots of fun was had and many beers drank: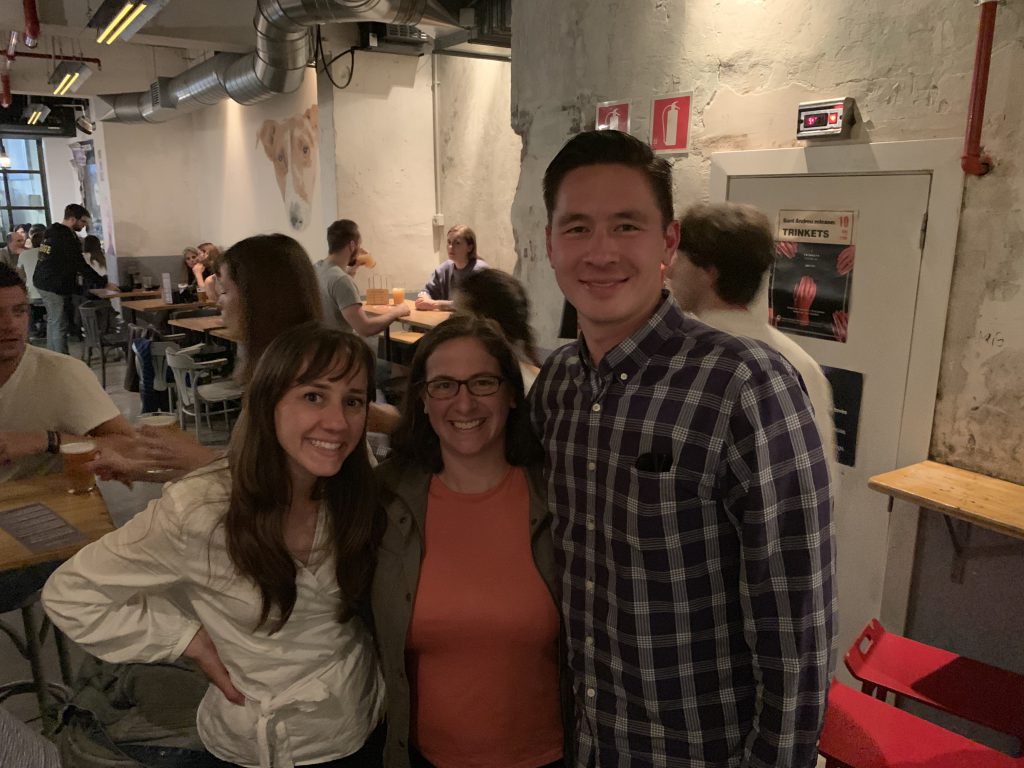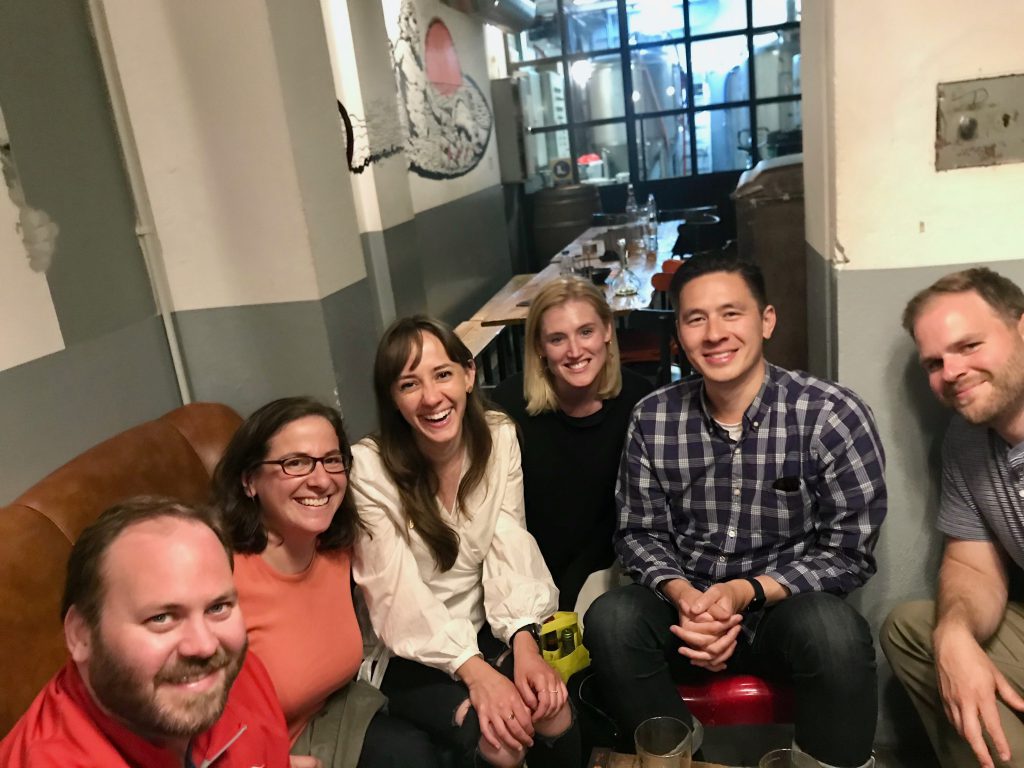 One lovely afternoon we enjoyed a couple glasses of Cava and delicious tapas on the rooftop bar of the Majestic Hotel. The rooftop also had some of the best views of the city:
Back in the area of our hotel was Bar Brutal, where we had some wine. It was a very cool space, very discreet from the street:
After four nights in Barcelona, we pretty much covered everything we wanted to do in Barcelona. The weather couldn't have been more perfect and a highlight was the FC Barcelona match.
Overall another good experience in Barcelona.