Our second trip to Nice was longer and allowed us to see a few new and different sites. Something we didn't do previously was a coastal cruise around Nice. I'm glad we were able to take one this time. Read on for more about our tour!
On The Water Around Nice
It wasn't exactly our private boat outing in Amalfi, but this coastal cruise was great. The weather was perfect, sunny with a slight breeze.
I came across Trans Cote d'Azur for boat excursions and luckily they were offering them in April, still the early part of tourist season. Tickets were 20€ each for an hour sailing and it set sail from Port de Nice.
We moved slowly out of the port but sped up a little as we passed around Cap de Nice which is nestled between Mont Boron, the Port and the sea. Apparently this area is one of the most prestigious. Our boat tour also had a guide narrating things as we passed. He did this in both English and French.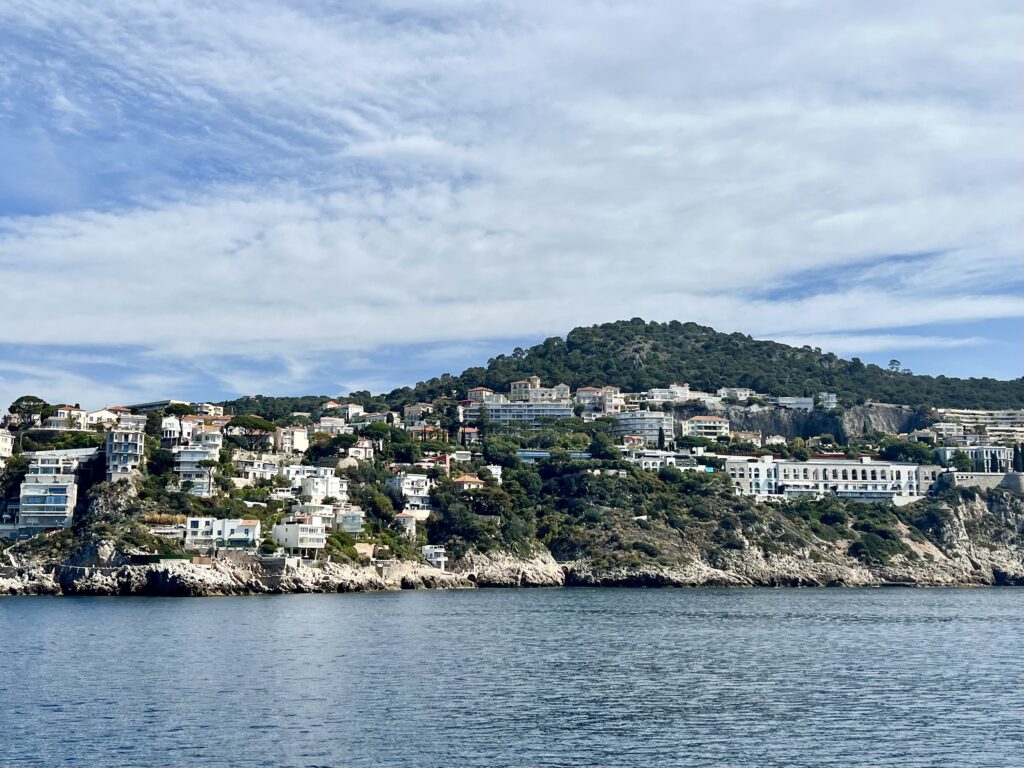 Related: Staying in the Mont Boron Area During Our First Trip to Nice
As we came around the bend, the guide pointed out a fort in the distance. It's called Ouvrage Cap Martin and is part of the Maginot Line's1The Maginot Line (French: Ligne Maginot is a line of concrete fortifications, obstacles and weapon installations built by France in the 1930s to deter invasion by Germany; they were a strategic failure as the Germans simply went around the fortifications. Alpine extension. Nik and I were both stunned since we had no idea that this fort existed in Nice and we probably could've gone to it for a closer look.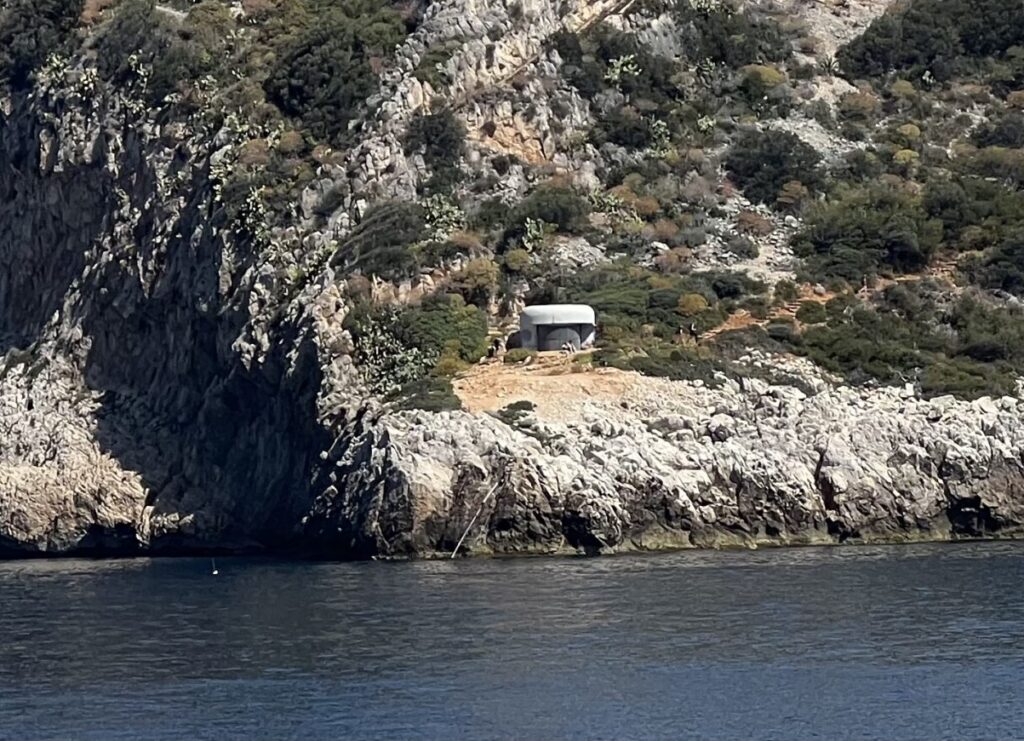 Related: Touring a Maginot Line Fort – The Ouvrage La Ferté
As we continued along the coast, we entered the Bay of Villefranche and the town of Villefranche-sur-Mer.  Beautiful views and surroundings, rich with splendid structures and magnificent villas.
One such villa, named Nellcôte, is where The Rolling Stones recorded their Exile on Main St. album in the early 1970s.
As we circled out of the bay and back towards Nice, we cruised along the coast that hugs the Promenade des Anglais. In the distance was a view of the Monument to the Dead, a memorial in the old quarry cliffs of Castle Hill that honors Nice citizens killed during WWI.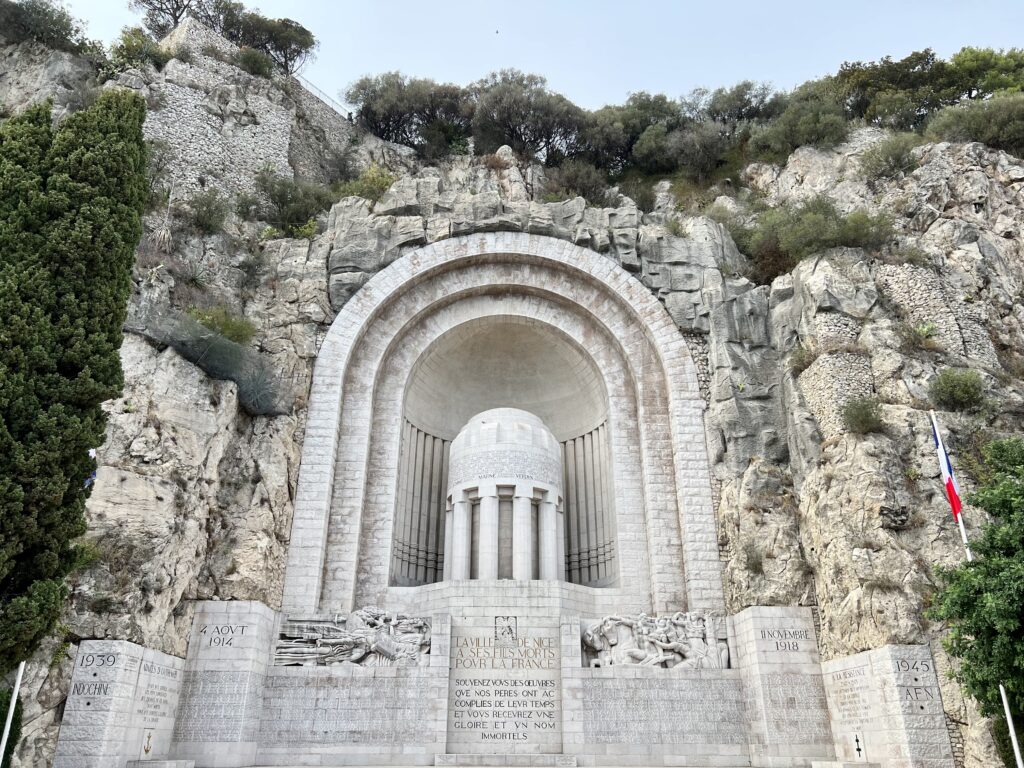 We also had a great view of the iconic Hotel Le Negresco with its pink pastel facade. It really stands out along the promenade.
Related: Eating and Drinking in Nice, Including at the Hotel Le Negresco
On our next visit to Nice and the Côte d'Azur, whenever that may be, I definitely want to explore Villefranche-sur-Mer more and try to get closer to some of the sites we saw on the coastal cruise.