While in our Ukio rental, we began to look for our long term apartment, narrowing it down to the Eixample and Gracia neighborhoods.
Long Term Rental
In Barcelona, you don't exactly work with a realtor but rather you search apartment listings on Idealista and reach out directly to the renting agent. Sometimes that can lead to seeing more apartments from that agent. In our case, we sought out and worked with the Engel and Voelkers agency. However, not sure if was a Covid holdover or what, but we couldn't see any apartments that interested us in person because they were still occupied.
Taking our chances, we relied on the listing photos and a video to decide on a furnished two bedroom, two bathroom apartment in Eixample. (Furnished apartments are very common here since a lot of rentals are short term. We signed a 10 month rental agreement.) Both bedrooms are a bit quirky, and the second bathroom is a little tight, but they all work and that's what matters.
We had two weeks overlap between the Ukio apartment and the new apartment, which we are now living in. The overlap allowed us time to pack, clean the new place to our liking and see what we'd need to buy. We ended up moving to the new place on a Sunday when the city is less busy and it took three cab rides: one batch of belongings, another cab ride with our remaining belongings and the third was me and Koval.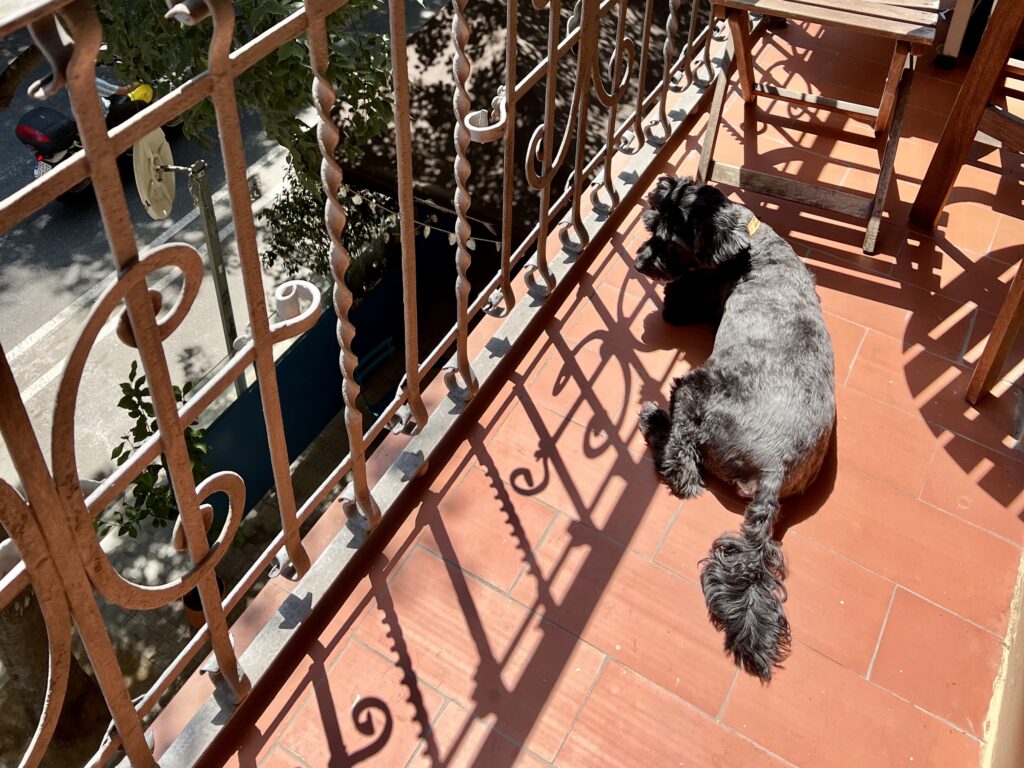 As for our current place, we like the large space of the living room, dining room and kitchen and the front balcony. We cannot wait until some cooler temps allow us to have the balcony doors open and Koval can get back to his neighborhood watching.
Friends and family, come on over and visit! You can dogsit too, while Nik and I take a trip 😉