Not far from Versailles or Paris is the Lafayette Escadrille Memorial dedicated to the American pilots who volunteered for the French Army and formed the Lafayette Flying Corp during the First World War.  The memorial is dedicated to the more than 200 Americans who flew for France during the war.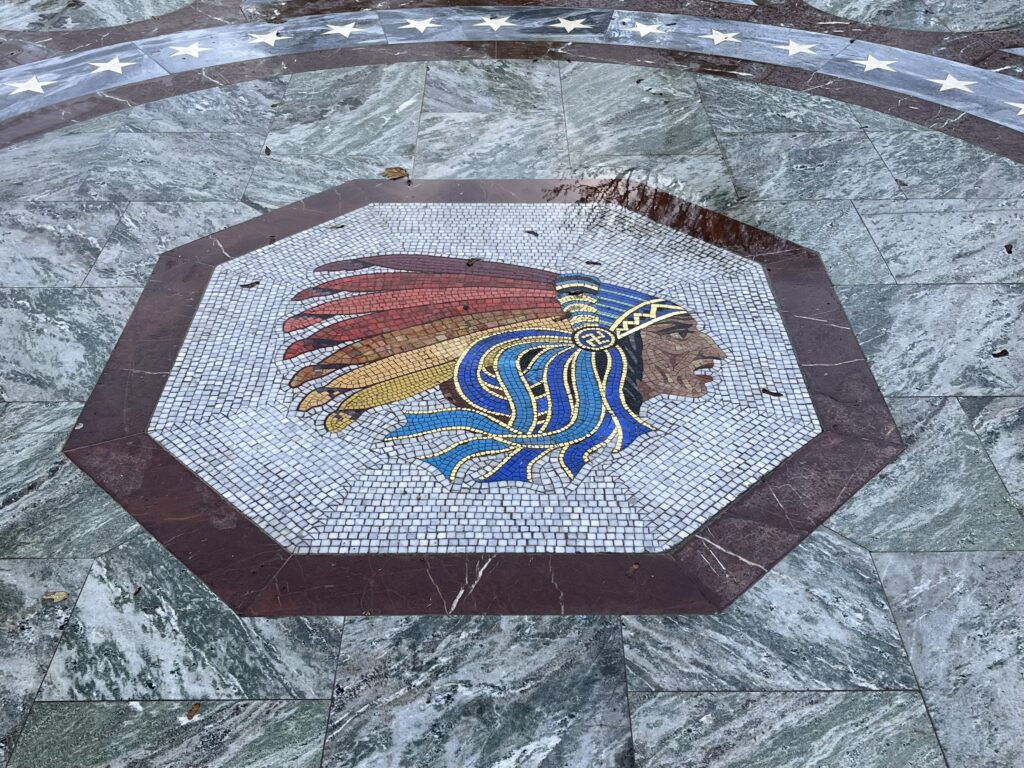 This memorial was built by the families of the American fighter pilots in 1928 to create a single place to honor their sons.  Below the monument is a crypt that contains the remains of 68 of the pilots as well as two of their French Commanders.  These Americans volunteered for the French Army beginning in 1914 when war broke out but years before American entered the war.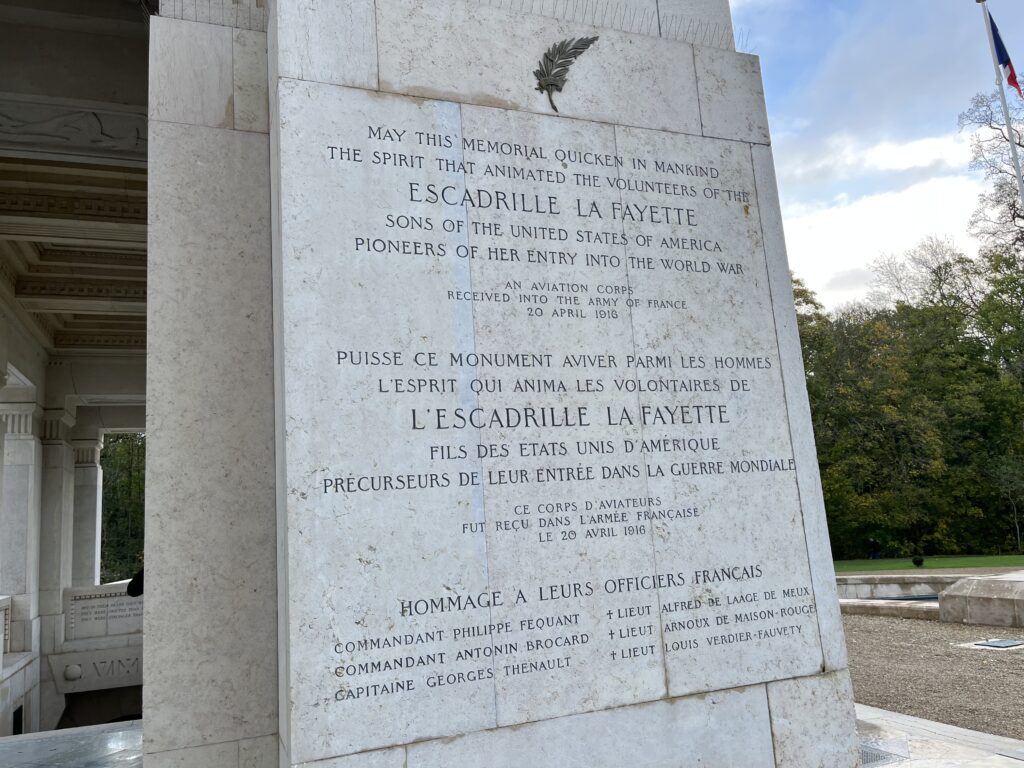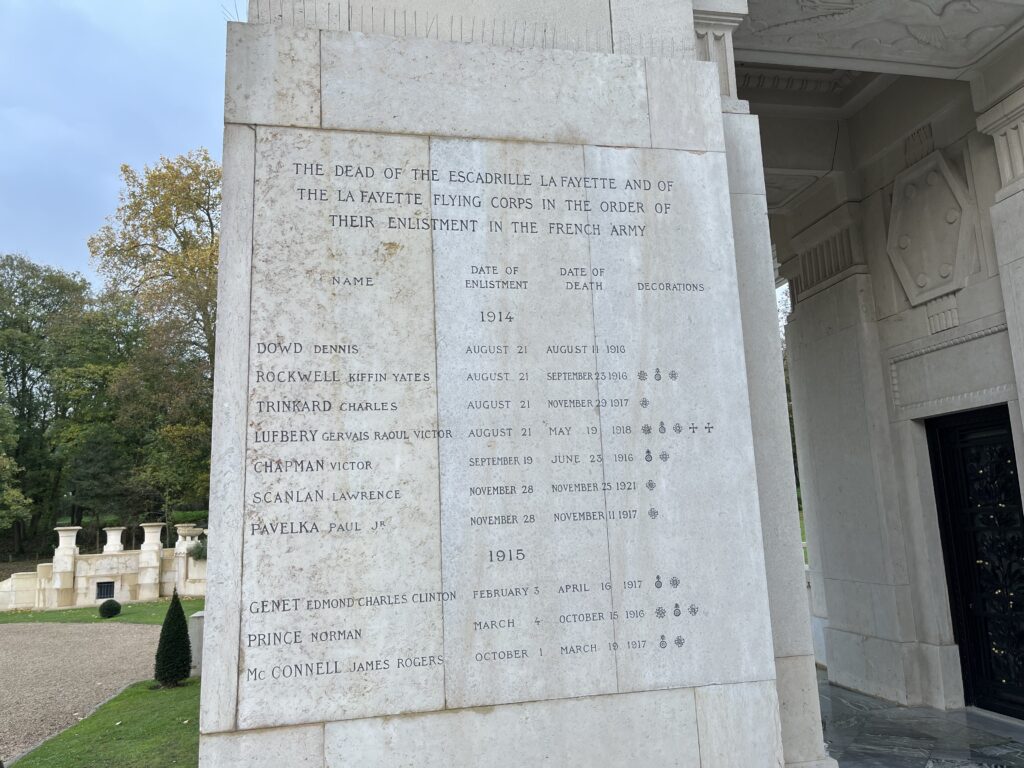 American Volunteers
A listing of all the pilots with their year of service and their decorations is engraved on the monument.  There are many notable Americans in this list, for example Norman Prince listed second from the bottom under 1915 was one of the driving forces in creating the Lafayette Squadron.
Visiting the Memorial
Visiting the Lafayette Escadrille Memorial outside of Paris is roughly a 30 minute drive and worth the trip.  This memorial was in disrepair until about 10 years ago when the American Battlefield Monuments Commission took over management.  Today the crypt below the monument is accessible with a guided tour.  The crypt contains the remains of the soldiers as well as several impressive stained glass windows.
The site administrator gave us a private tour of the crypt and it was a unique experience.